"Thank God it's Friday night and I just-just-just-just-juuuust got paid," is a lyric that was sung by the late 90s heartthrob boy band NSYNC and it's also a feeling that many of us can relate to. Money makes the world go round and most people choose to keep theirs somewhere safe and accessible. And no, that does not mean keeping your money in a sock tucked under your couch pillows.
Yet, if easy and accessible sounds good, a bank account might be what you're looking for. And if you're new to Lithuania or planning to move here, having an account with a local bank could be useful.
Let's see… Opening a bank account in Lithuania—how can you do it?
Choose wisely
The first and most important step is to choose your bank. Although there are quite a few, data gathered throughout the past few years shows that the three most popular ones are Swedbank, SEB Bank and Luminor Bank, so these will be the ones I will be focusing on in this post.
Another option is Revolut, a neobank (100% digital), that is gaining popularity in Lithuania. It's a bit different to the ones that were mentioned before because it doesn't have any physical branches and you can't put money in your account through an ATM. But, while you can't deposit cash, you can top up your prepaid card with a digital bank transfer.
So, there are a lot of great options, but how do you choose?
Well, you should start by setting your priorities. Are you a student or maybe a fresh graduate? Do you have a job or are you seeking one? How much do you care about investments, loans, savings accounts and other services that a bank offers?
Once you have these questions answered, spend some time looking through the websites of banks that interest you. Don't be afraid to contact them for more information in order to choose the best option for you.
Keep your documents in check
Before opening an account you will need to make sure that you have all the right documents.
When it comes to documentation, it turns out that opening a bank account in Lithuania is not a difficult process. The requirements are quite straightforward and more or less the same everywhere.
In the traditional banks, you will need one document to prove your identity (passport or ID). All of them will also ask you to provide a residence permit or certificate that proves you have a right to reside in Lithuania.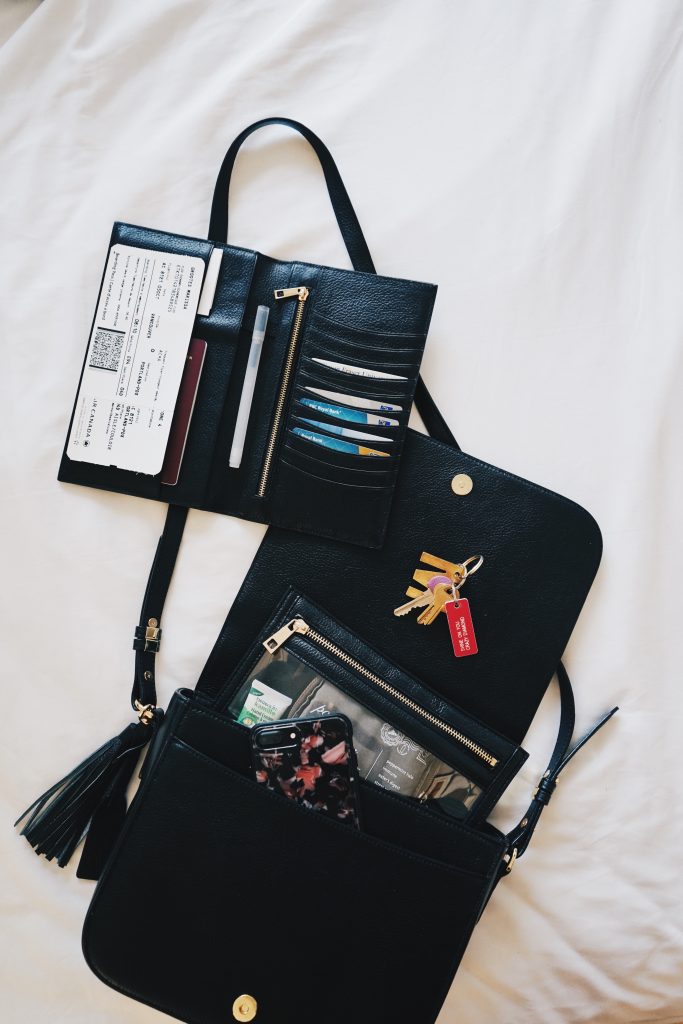 The digital bank, Revolut, makes the documentation process even simpler. To open an account there you will only need a valid phone number and it will take just a few minutes.
Now you're ready to go, but don't forget to always double-check the banks' requirements, as they may vary depending on the situation.
Pick a plan
Different banks can different service plans, which you choose when you open your account. It's a personal choice, that depends on your status (student, minor, elder, etc.) or different needs that you might have.
For example, Swedbank is very popular in Lithuania for its youth programme for people under 22. They offer various advantages, like a rewards system where you collect exchange points for prizes. SEB Bank also has a similar programme.
Similarly, both SEB and Swedbank offer programmes specifically for people who will be receiving their salaries in newly opened accounts.
Luminor has a very useful tool that lets you calculate the best package for you and makes the process of making financial decisions a bit more fun (check it out here). While SEB Bank and Swedbank don't have this toll, they do offer very very helpful comparison tables (Swedbank, SEB Bank)
So, now it's time to choose, and it is completely up to you to decide what fits best!
Stay connected
All the banks mentioned in this post have various ways for you to contact them to get more information. You can find detailed FAQ (Frequently Asked Questions) sections, phone numbers and email addresses for both private and business clients.
Most banks offer assistance by phone from morning until late in the evening, Monday through Friday and then at least part of the day on Saturday.
Luminor also has an integrated message option on their website, which allows you to reach its consultants quickly. The digital bank Revolut offers an in-app chat service and you can reach their support agents 24/7 via the customer support number
So there it is! The process of opening a bank account in Lithuania is quite simple. You can do it in any physical branch at a bank of your choice, just don't forget to bring your identification and any other documents that the bank requires.
This post was written by our contributing writer Rusne.