You feel the sun intensely kissing your skin and the wind messing your hair while you're fearlessly dissecting the waves. Imagine that for a second—feels pretty good, doesn't it?
And now picture yourself doing this every single day: when catching winds and taming kites becomes your lifestyle. For the KNoTS kitesurfing academy, this is pretty much an everyday reality, depending on the wind of course.
Based in Svencelė, which is a little wind-chaser's paradise next to the Curonian Lagoon, KNoTS hosted a combined sports and kitesurfing camp. As my curiosity often gets the best of me, I naturally signed up for it.
I've been hearing that there's a rapidly growing community of kitesurfers in Lithuania. At the same time, I had no clue what the hype was all about. During that weekend, I quickly learned why some people become obsessed with this sport instantaneously. Even though I wasn't as fast as others in the camp taming kites, boy oh boy, it was so much fun.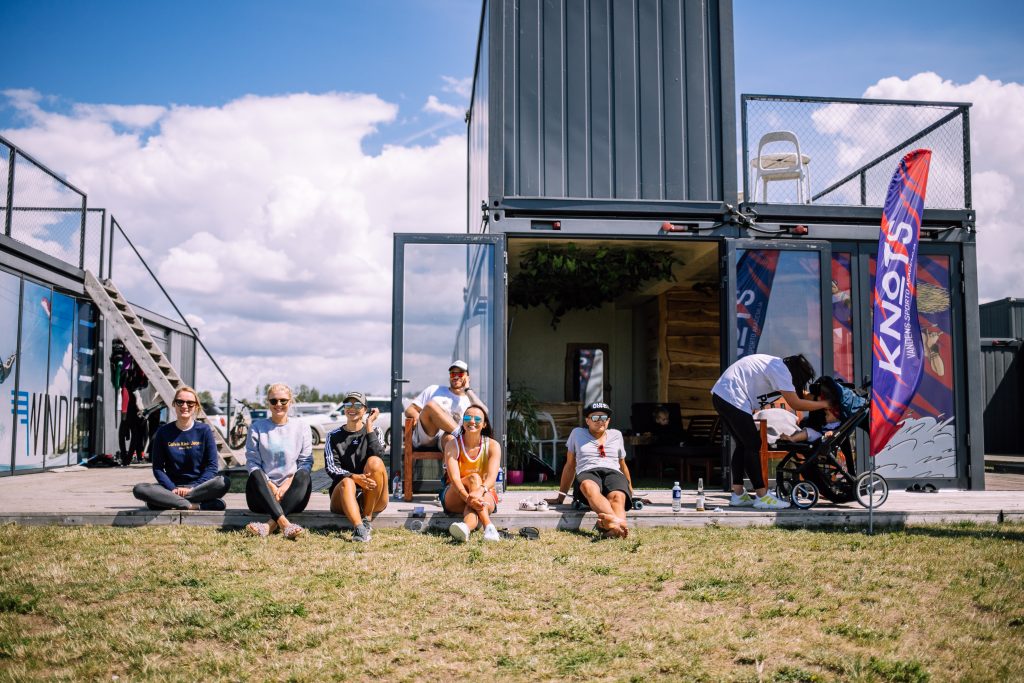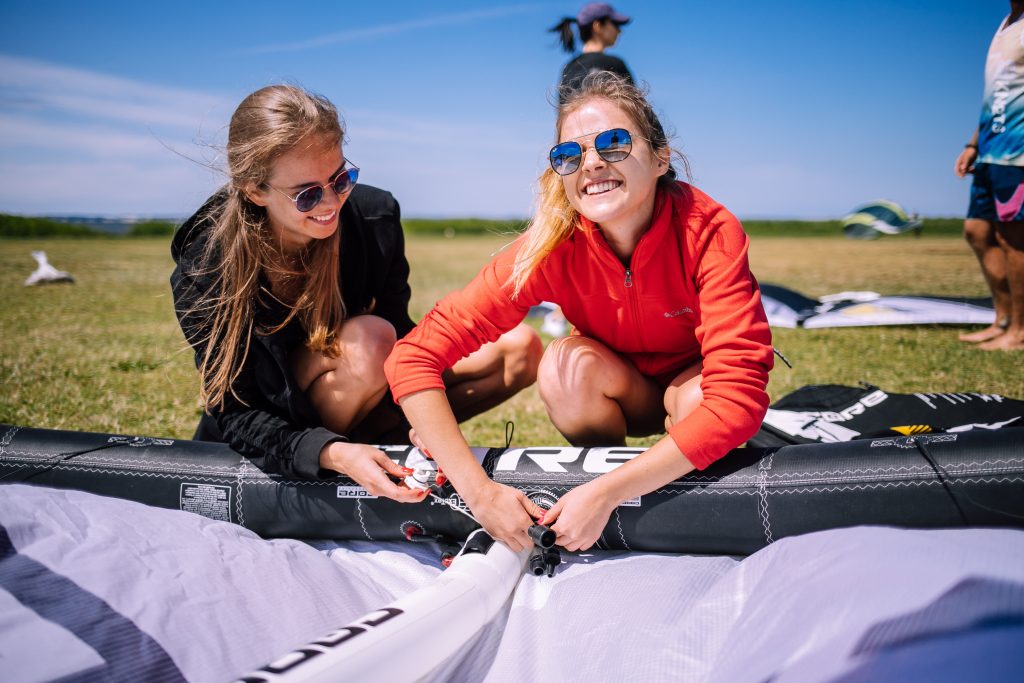 And now let's start from the beginning. I'm sharing a short interview with the founders of KNoTS so that those of you who were contemplating whether to try out kitesurfing or not, would have no further doubts.
VP: What's the story behind KNoTS?
Ruta: KNoTS is a water sports academy, aiming to develop and extend the community of kitesurfers. We've completely lost our minds over this branch of sport, and we want to infect others with the same enthusiasm. Symbolically, the name of the academy—knots—means the speed of the wind in knots.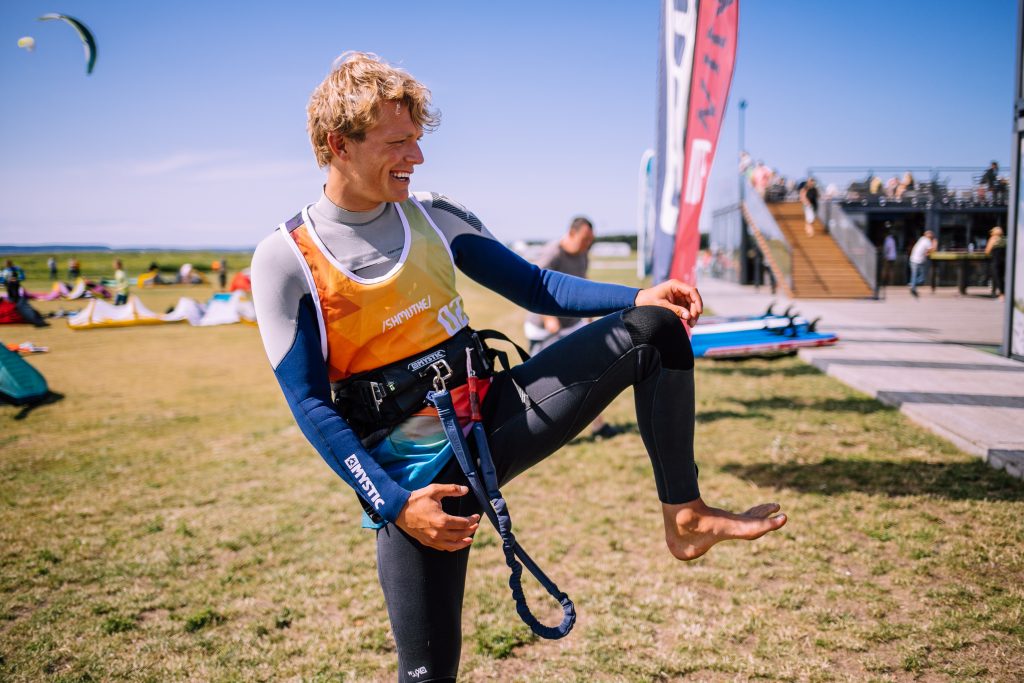 This season is the first one for us but we've been catching winds over 13 years now. Back in April, we organized the high-jump competition that included participants from the Baltic countries. The event attracted a lot of interest, and we successfully entered the market. We are genuinely pleased that KNoTS has become high in demand and manages to diversify its client base.
VP: Why have you chosen Svencelė and what's so special about this location?
Ruta: First off, this place is particularly friendly for beginners. It's all key components: not deep, the wind is frequent, and there's also smooth, freshwater. Due to these conditions, we can achieve the desired result rapidly. After a 6-8 hour course, students can independently manage their kites. Also, nature here is staggering, and when it comes to these majestic sunsets—you have to see them for yourself.
VP: What can future students expect when they come to KNoTs to learn how to kitesurf?
Ruta: Not only do our students receive lessons, but they also have a great time here. We are always well-intentioned, and if we make mistakes, we learn from them immediately.
Only certified IKO instructors work at KNoTS Water Sports Academy. The equipment we provide is the latest and from a world-renowned manufacturer. To make learning even smoother, we use radios that keep the learner in touch with the instructor.
Upon completion of our training, our students receive an IKO certification, which allows them to rent equipment worldwide.
VP: What are you 3 favourite spots in and around Svencelė?

Ruta: While you're in Svencelė, we also recommend visiting the port of Drėverna. From there you can take a ferry to Nida or Juodkranė, or head to Ventės Ragas, a peninsula near the Curonian Lagoon. As for foodies, you don't need to go far as we have a great Meat Lovers restaurant located on site.
VP: What is the average cost of equipment and lessons? Does one need to book a lesson in advance and if so, what is the best way to do it?
Ruta: Students usually choose the 6-hour course and the price is 260 Euro. If you want to rent the equipment only, it's 50 Euro per day.
Reservations should be made at least one day prior to training, and you can do so by contacting us via Facebook or sending us an inquiry at info@knots.lt.
VP: Where can we find you in the digital sphere?
Ruta: You can find out what we're up to using one of three channels: our website—www.knots.lt, Facebook or Instagram.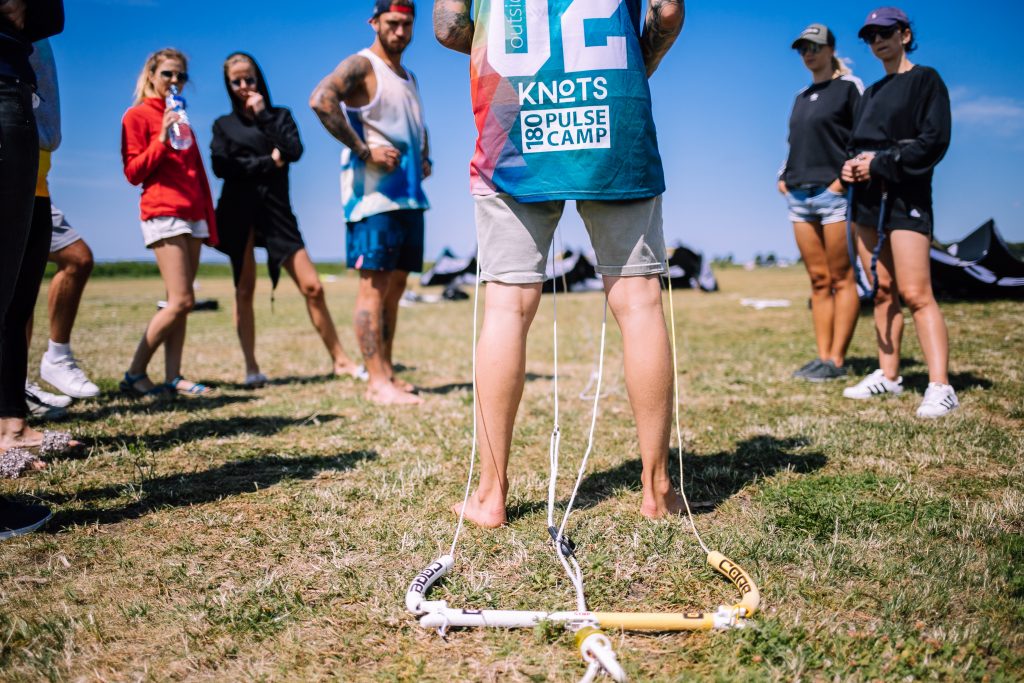 VP: Thanks to the KNoTS team for sharing their wisdom on taming winds and the magic of Svencelė. Oh, and, of course, the patience for dealing with beginners like myself.