Whether it's a day at the office or a birthday dinner party, no matter the occasion, nothing beats a well-suited outfit that just looks perfect on you. All of us know that the extra spark and boost of confidence a tailored garment can add.
Since 2020 is only weeks away, I've decided to get my wardrobe ready in advance this time around. The stylists behind the Twins brand, Dovilė and Živilė, share with us their fashion tips so that you know what to look for during your next shopping spree.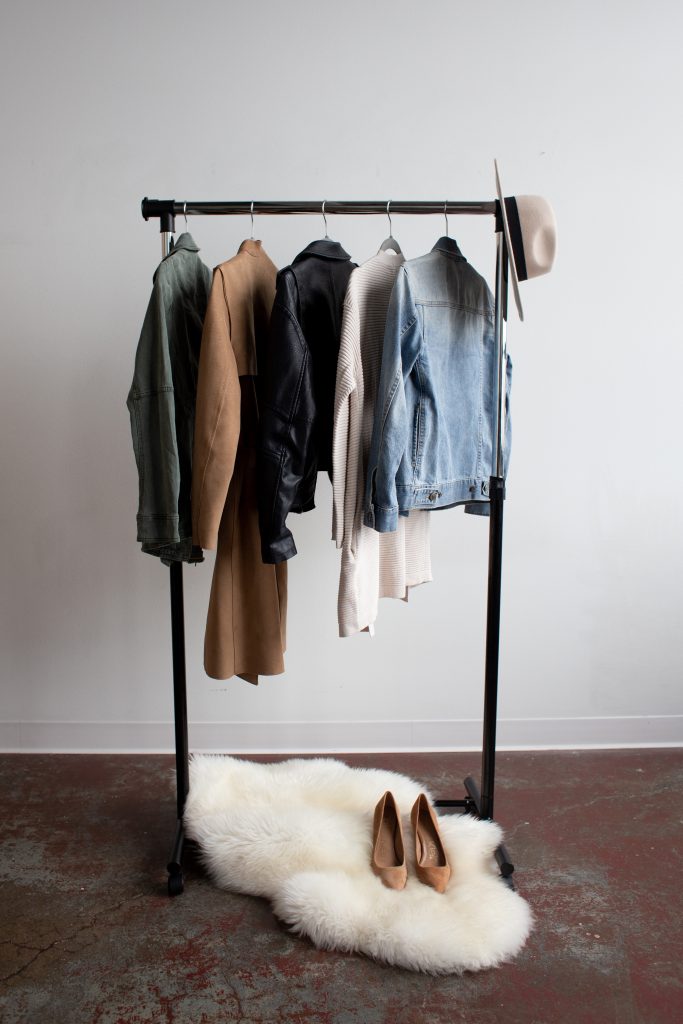 VP: Tell us a bit more about yourself and the evolution of Twins
Twins: While making small yet firm steps, we've been counting our third year within the fashion and styling industry. Everything started out with our fashion blog, which we created out of a keen desire to share with the world style tips and break the myth that in order to look good, you have to spend a fortune.
The blog launch was followed by working as stylists during photoshoots, as well as providing personal advice and revising wardrobes. One of our proudest achievements is a project with PLC Mega, a large shopping mall, where we competed for the best stylist title in "Twin Style Duel" show.
VP: What does style mean to you?
Twins: First of all, it's a lifestyle. Fashion is changing fast, and style forms only when the personality matures. It is necessary to emphasize that—fashion, style and taste—are all complementary to each other.
Simply, a person has to know what is the right fit for him or her and avoid doing what everyone else does. It's all about testing and trying out to discover your own unique look.
VP: Who are your style icons?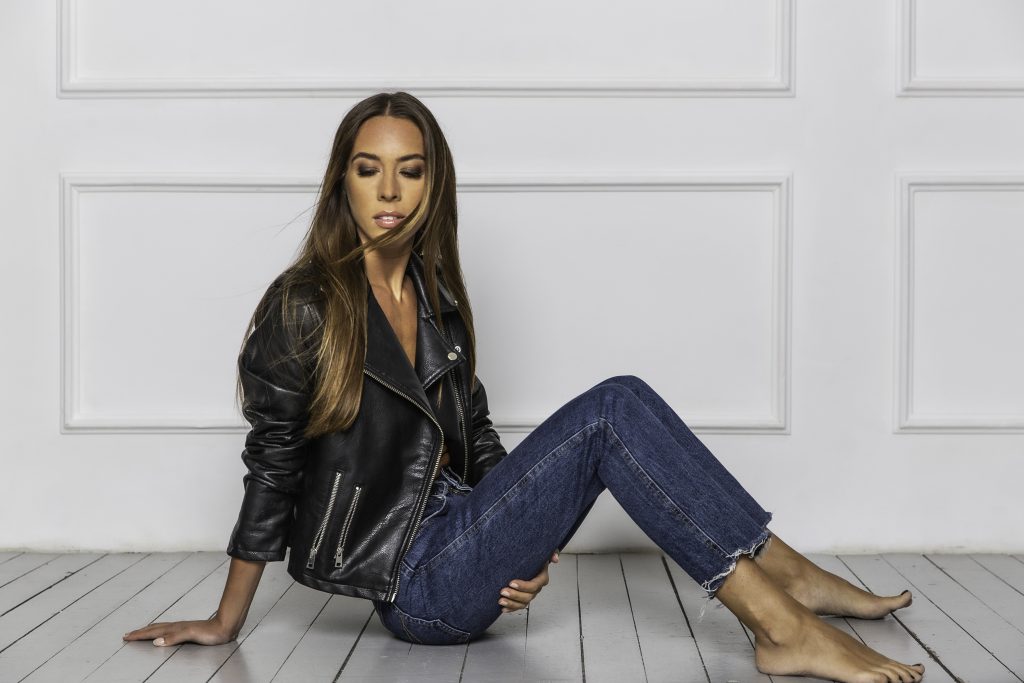 Twins: Victoria Beckham is the ultimate icon. Her mindset towards fashion is praiseworthy: stylish clothes always have to be comfortable and timeless. Of course, Instagram is another great source of everyday inspiration. One of our favourite fashion bloggers is Gine Margrethe.
VP: What about fashion houses?
Twins: With this answer, we won't be original as our beloved fashion houses are the grand names such as Chanel, Dior, YSL.
VP: Since 2020 is just behind the corner, what fashion trends are worth paying attention to?
Twins: For our 2020 season, unisex clothing for both men and women will be on the radar. That's why some of the focal trends for the 2020 seasons are suits; we can repetitively see loose trousers and jackets with extra-large shoulders. And the colour of the season: pistachio.
This season will be filled with punk-rock sentiments but delivered through the prism of romance. For example, you might want to match black, rough boots with a lace dress.
Another trend is leather. Choose not only leather dresses but also suits or even overalls. The 1990s will be particularly prominent in fashion. Grunge styling, layering, and messy hair are here to stay. You also won't overshoot if you have transparent or feathered clothes in your closet.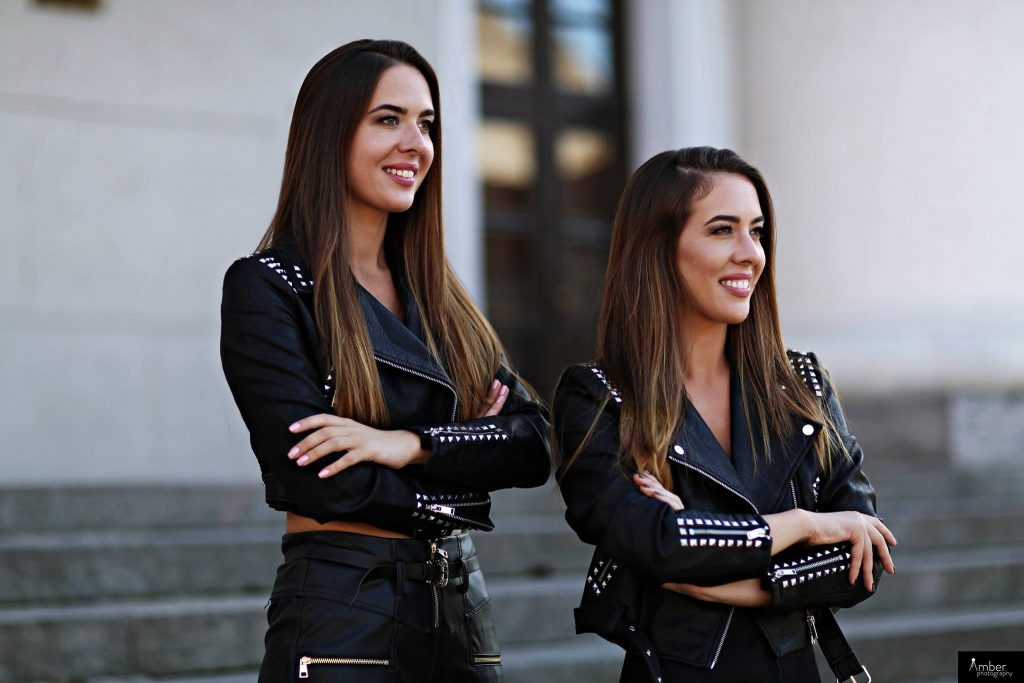 As for the cold season, look for cosy fur with an oversized silhouette. Tip: tie the fur coat with a wide leather strap or belt. Don't be afraid of choosing brightly coloured coats, especially yellow or pink. Patterned coats with animal patterns will also be on-trend.
VP: What do you think are some of the common mistakes made by Lithuanian women? What changes would you like to make in their wardrobes?
Twins: The essential mistake is to blindly follow fashion and overlook what suits your shape and personality. Of course, we need to look out for trends, but if they don't suit you, don't follow them.
We also offer to pay more attention to bright colours, interesting silhouettes and cuts. This lack of variety and personal-fit can be noticed among most Lithuanian women. It's also important to note that clothing produced by luxurious, well-known companies will not necessarily guarantee your outfit being on point.
More often than not, you can get more interesting finds in vintage and second-hand stores. Just add, say, a real pearl necklace for some additional glam and you are good to go. Both of us love hunting for original bargains out there.
VP: For those who want to change their style from scratch, what would you recommend as a starting point?
Twins: If you don't have time or you are not fond of shopping in general, there are some items that can create a basis for any closet. We think that every woman should have a high-quality black blazer, a white shirt, perfect-fit jeans as well as a pair of heels.
With a set of these four items, you'll always have what to wear. You can also play around and easily mix and match them with other pieces of clothing.
VP: What's on your agenda for the upcoming year?
Twins: Our focus is on developing the Twins brand so that we can be even closer to our current and potential clients. Oh, and we do have a dream to one day have our own style-tips based TV show.
VP: Where can we find you in the digital sphere?
Twins: You're welcome to reach out via Facebook or Instagram.
VP: Thank you, Dovile and Živile, for providing us with some insights on what to wear next year 😉