My Vilnius introduces you to people for whom the city has become the place they call home. It's all about the ordinary lives of extraordinary people and vice versa. These stories cover their favourite hidden gems, as well as detours and discoveries in life. 
Within minutes of arriving, we were served homemade Saffron ice cream, embraced with stories from the past and Southern hospitality. This was our first meeting with Robert Gilchrist, the US Ambassador to Lithuania.
He shares with us what it's like to travel the world, live in a war zone, and build meaningful relationships. Most importantly, about how one can challenge the status quo while impacting the lives of others.
VP: Tell us a bit more about your earlier life—what was life like growing up?
Ambassador: I was born in a place called Leesburg, Florida. It's a small town about an hour north of Orlando. In my early days, I was surrounded by orange groves for as far as I could see, as well as lakes, swamps, alligators and snakes.
I grew up in a small town, yet I knew there was a bigger world out there. Now I've lived in many different places, doing lots of different things and moving far and beyond. Still, in my heart, I am a Floridian. You'll see that the art I managed to bring here is from Florida, and a lot of what I talk about is about Florida, too.
But it's a different type of Florida than many Lithuanians know or think of because I grew up in a very southern kind of place, and that was my upbringing. My uncle was mayor of my town for a while, and my family has been there since the 1880s, which is a long time in the US, especially for Florida. So I still feel like I have roots there, and that's, in many ways, my home.
VP: Have you always known that you wanted to move abroad and work in international relations?
Ambassador: I did. I was always very much interested in politics, international politics, and the world, even from a very young age. I knew it by the time I was 12. In fact, I remember once having a conversation with a teacher, and she said: Bobby (that's what I was called), "What do you want to become when you grow up?"
And I said, "I want to be an ambassador". I had no idea what it meant or what an ambassador was. But I remember saying it clearly and, you know, sometimes deep inside of us, we have a sense of who we are and what our direction is.
Then I had some teachers in my small town and some role models who exposed me to things that were much further out. After that, I went to university, where I did French as my minor and I spent time in France.
From that point forward, I knew what I wanted to do, and I had a strong sense of direction. I was fortunate enough to be admitted into the United States foreign service, and I've spent over three decades doing the work.
VP: What did you do before becoming an ambassador?
Ambassador: I'm a career foreign service officer; a career diplomat in the US foreign service. What that means is that I move and work internationally. I specialise in political work but not exclusively. I've served in many different places.
I started about 30 years ago in London, then I was in Venezuela and spent half my career in Washington. In and out of DC all those years and overseas. I also served as a peacekeeper in the Sinai desert for a year, as a political counsellor in Bucharest, Romania. And I was a deputy ambassador in Tallinn, Estonia, and in Stockholm.
Right before here, I worked for three years as the Director of the Department of State Operations Center. It's like the nerve and crisis response centre of the State Department, and I was always very busy. There were nights when I was woken up because there was always a crisis or something big going on. We had to deal with lots of high-profile issues.
VP: Since very few people get to experience what it's like to be an ambassador, can you share what it's like? What does your day look like?
Ambassador: What it's like… I think my days are different. I mean, during the pandemic, it was a bit quieter than I expected, but it was that way for everyone. Very quickly, we had to learn to do a lot of things online, which isn't how diplomacy is normally operated. Certainly not having meetings that way, so it was a challenge.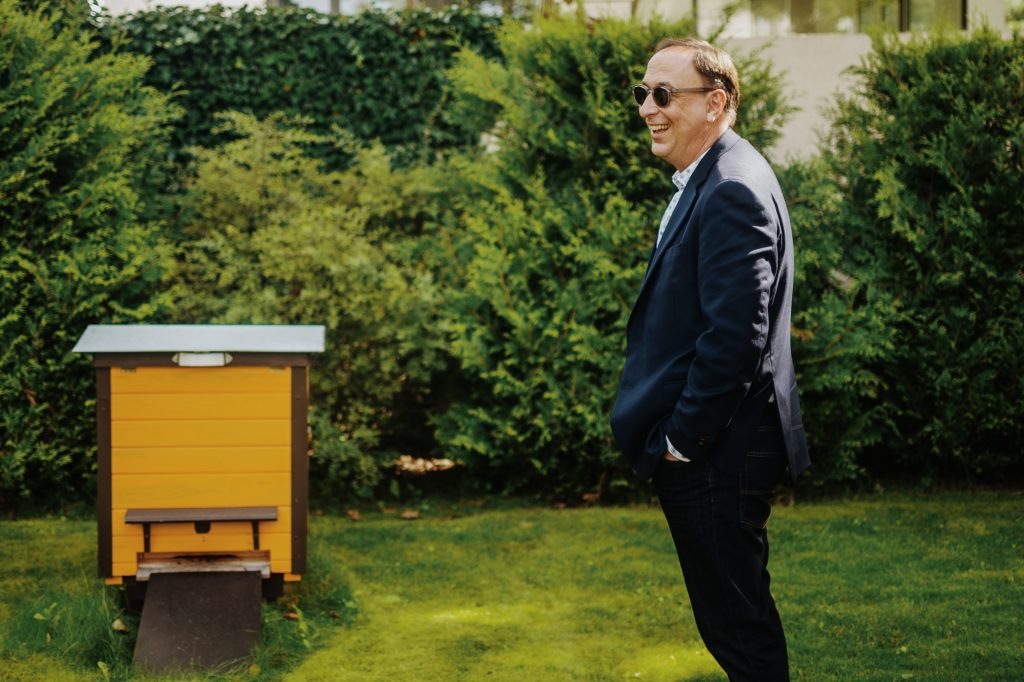 Various things fill up my day. At 8:15 in the morning, I have a standard meeting where staff report what's in the news that day or what's going on. For me, that's very important because it informs me and others on my team of the significant issues that are showing up in the Lithuanian media.
Who's saying what and what we might need to respond to, what we might need to inform Washington of, or what we might need to find out more on. It's also a way for me to stay in touch with things because during the day I don't always have the opportunity to look at the news, and I'm not fortunate enough to speak Lithuanian, so I rely a lot on our team.
There are always some internal meetings because I still manage a team of a couple of hundred people, and so there are issues that come up just with management and leadership. However, it's often my deputy in the embassy who is bogged down in the day-to-day sort of tasks.
On any given day, I'll meet with Lithuanian officials depending on the issues. Part of what I do, part of my job and our work as diplomats, is to know people and develop relationships with them.
Such that you can speak informally, and when something is happening and you need to reach out to someone, you know them. You understand how to reach them, and you know the dynamics of a country and the key leaders. My job is to know them and build upon the trust that already exists between our two countries.
Another component is to let Washington know what's happening locally, and it comes through the lens of the embassy's diplomats and, ultimately, me. It comes with what I see and what we need to do, and I'll send recommendations back. Washington will eventually give me guidance or tell me what to do here, but a lot relies on our assessment and how we see the country.
I do my best to get out beyond Vilnius or just those sort of central political circles because I'm not just the ambassador to this country's political leadership; I'm the ambassador to Lithuania. So I try to meet people, I try to interact, and I try to reach out beyond that inner circle. For example, yesterday, in the middle of the day, I participated in an event, followed by an excellent programme that our embassy sponsored with Caritas.
We did it two years in a row, organising a summer camp where migrant and Lithuanian children can come together for a week and learn about each other. Last year, I went to a camp in Trakai. This summer, I could come only right at the end of it, and I was able to hear from some of the camp instructors what happened as well as an appreciation for our commitment to that programme.
We fought hard to get funds for it; we almost weren't able to get it because usually, you can't get funds for a programme two years in a row. But last year, it was so meaningful; as I said, we had to fight for it, and we did. It was great to see and hear the feedback on how important that programme is to the migrant children and Lithuanian children who could participate in it.
I think now more than ever, this sort of understanding is essential. For me, it's very special when the US can act in a way that reflects values that genuinely touch people. I very much enjoyed that.
Yesterday I was able again to talk about my personal history through food and my garden. And maybe provide a perspective on the US that people haven't necessarily seen. So I cooked and introduced some American cuisine to Beata. So we'll see. I think the episode is not going to show up until November. In this way, I'm representing America, and it's not just strictly political.
I always keep my eye on the core political interests that we have, and at the centre of this is the defence relationship. For example, on Monday, I'll be going with president Nausėda to Pabradė, where we have an American battalion.
A new one has just arrived so that's the fourth battalion since I've been here, and it's what's called the Uncasing Ceremony, during which they raise the flag for the first time. I'll be able to introduce the troops to president Nausėda and have a tour of the operations there. Also, express appreciation to the American soldiers who are here.
I'm looking forward to that, and then in the evening, there'll be a commemoration of the 30th anniversary of the re-establishment of the diplomatic mission of my embassy here in Lithuania. I'll be giving 2 speeches that day, one at the battalion and another that evening.
There are symbolic components of what I do, and then the nuts and bolts of specific policy issues that we work on all the time with a strong embassy team at work, the military, other State Department diplomats and our local staff, which I manage all the time.
There are lots of different things on any given day. I host a lot of events at my residence. But it's not just "Hey, let's have another party". It's the networking component of it and the element of acting in a way that reflects American interests or values.
I had a reception here, and I wanted to do this about a month and a half ago before the Delta variant started kicking off again. It was for Lithuanian front-line healthcare workers and people in the Ministry of Health who'd been working on the pandemic for the past year and a half.
At this point, we didn't know what was going to happen again, but I think it was important that the United States say thank you to them, and some of the most touching stories I've heard since I've been here were from people who'd been in emergency rooms and doctors. Then there are lots of business lunches and things like that, which is just a way to bring people here. Hopefully, they like our food.
VP: …especially ice cream.
Ambassador: Yes. Well, there's a story with my ice cream, too, I'll tell you. But it's all about forming personal relationships that you can then use to promote common interests. Like last weekend, when I went to Visaginas to the country music festival.
These are ways you can touch people and interact with them, and that's really a part of American diplomacy, too. On one side, it's the military side, the tough side, military exercises, sharing of information, all that. Then it stretches all the way to a country music festival and hats and s'mores.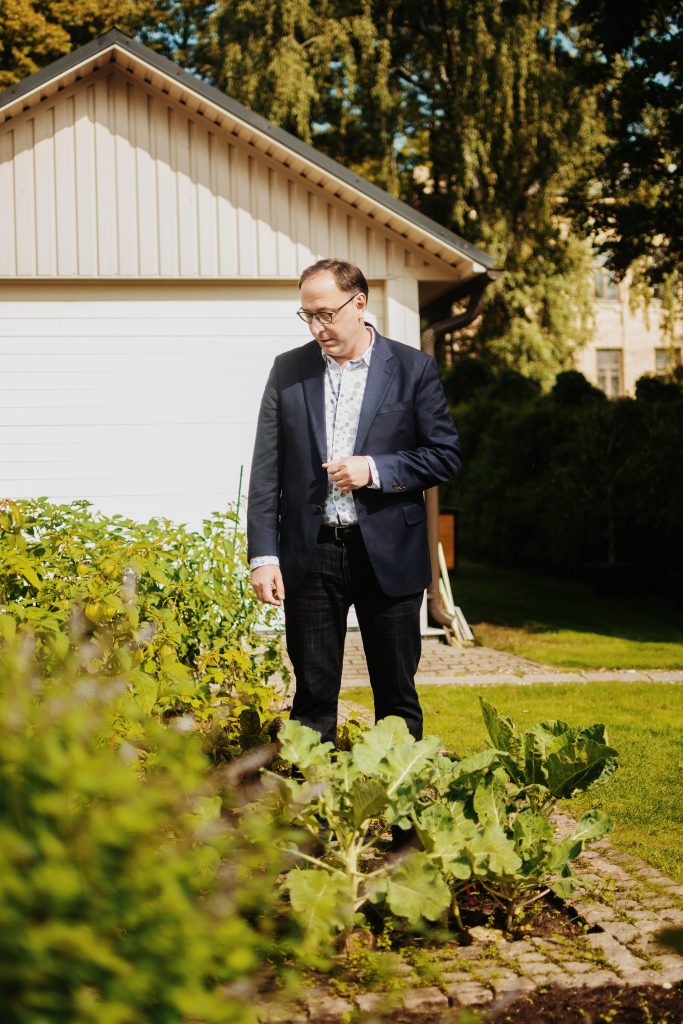 VP: Sounds like a good balance.
Ambassador: It's all kinds of air when you've done what I do for a long period of time. You understand it, and you know ultimately what we're trying to do. A lot of it is about relationships, on a very senior level, on a high level, and then, more broadly⁠—with all people.
VP: Since you mentioned ice cream, I was so impressed by your diverse hobbies. Can you elaborate on your passions in life? What do you love doing?
Ambassador: What are my passions… At the centre, quite honestly, my passion is actually the work I've been able to do in my career. What I say to younger diplomats is, you know, a thing that drives me, and I think drives them, is that you can make a difference every once in a while. Not every day; sometimes, work is just work.
I can't say that every day I look forward to getting up and going to work and being in my office. But every once in a while, you can make a difference on issues related to human rights, issues related to how we can change society for the better, things that really do compel me personally.
It's what kept me in my career, even in times when it was rough. It's what's propelled me; it's the core. Also, I'm obsessed with what's happening with the world and with American politics. I'm not a politician, but I work a lot with them, so I'm also obsessed with that.
With things that drive me, it depends at any given time, but I do a lot of photography. Years ago, I did lots of art classes and drawing. I did painting, too, but painting is just so messy. I'm not a neat person, so I end up with oil everywhere, on me, and more on me than on the canvas.
When I was in the Sinai desert, I first bought a nice camera and did some photography there. More or less 15 years ago I started photography and discovered that I was not bad at it. I'm always looking for some creative outlet, either through cooking or something else.
[…]
Here, try the ice cream, and I'll tell you a story about the ice cream. So when I first came, my staff said: the ice cream thing is so cool, you should make it for when people come to your house.
So last year, when I had Linas Linkevičius over, and he was Foreign Minister, we made shrimp and grits the first time I had him for lunch at my house. All very American, and I served this Saffron ice cream and told him that I had made it.
He tried it, and then he was very quiet. Then Linas said: "I have never had ice cream like this in Lithuania; there is nothing like this here. There's nothing like this anywhere. This is the best ice cream I've ever had!" So I got this reaction from the foreign minister.
VP: Do you have all the necessary equipment?
Ambassador: I do. Although there's a fancy ice cream maker at the embassy and residence kitchen. But until I came here, I mostly used this ice cream maker that was only 50 euros. It's a Cuisinart one, and it shows up if you look at the lists of the best ice cream makers. This one always shows up at the top of them. But you have to freeze the canister, and you can't just plug it in.
So, I've often done it with just this ice cream maker, but I became really obsessed with different kinds of ice cream—their styles, ingredients, and textures. So you can't just put milk in; you have to do a lot of things to make it have the right texture.
I became obsessed with ice cream and the process of making it. This made me very popular at dinner parties in Washington, DC. I would get invitations just so I would bring ice cream. But then, I don't make it for myself because it would be dangerous if I did.
I usually make it when people are coming, and typically, I do most of the work the day before. In the morning, before serving it, I churn it and put the mass into the freezer for a few hours, so it's still soft and fresh.
VP: When was your first time in Vilnius, and what was your first impression of the city?
Ambassador: Oh, my first time in Vilnius was, I think, in 2008. I was in Washington, and I was the director for Nordic and Baltic affairs at the State Department, so this is my region. I came when John Cloud was the Ambassador, and I stayed in the old town.
I thought it was an absolutely beautiful city, and I had travelled around the same time to Tallinn and Riga. So you could see the differences in the cities, which was interesting, and also the similarities in terms of development and people.
Although now that I live here, I can see there are clear differences between Lithuanians and Estonians. But I was very much impressed with the beauty of Vilnius, and it's something that stayed with me.
I had the opportunity to come back a few times since then before I moved here, and it certainly made it such that when I was in Washington, and I knew Lithuania was a possibility for me, I really went for it and said—yes, I want to go there.
VP: By now, as you've travelled so much, do you find it easier to make a new place feel like home?
Ambassador: Because of the nature of my job, I lived in lots of different places. And what's amazing these days is that when you make friends, just because you move 1000s miles away, you don't lose them at all. It's much easier to stay in contact and, in some ways, to see people than when I first joined the foreign service.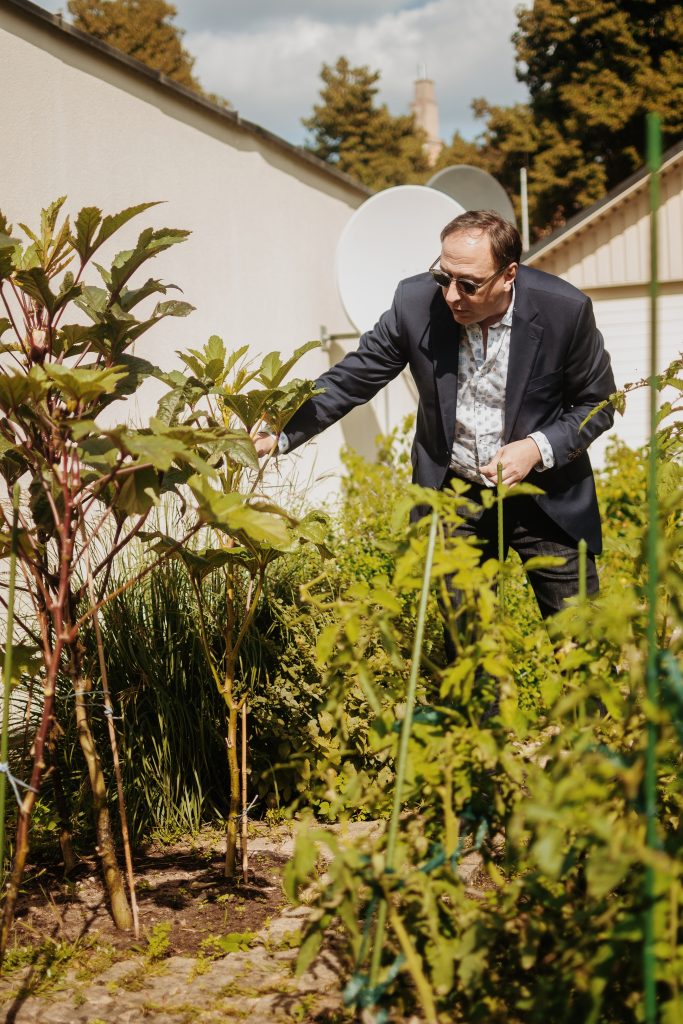 But in every place I've gone to, I've made a new life for myself and made lots of friends outside of work because I think that's really important. If it's work friends, you're just sitting there, talking all day and all night about the same stuff. So I made a point of establishing a life outside of work everywhere I've gone, and I've made tremendous friendships that truly stayed with me throughout my life, and that's happened here as well.
The pandemic was hard. I'd say my most difficult time here was when I got here in January of last year. I went back to Washington for a conference, and when we returned to Vilnius, they had to shut down the embassy for two months. The quarantine was very rigid because none of us knew what this pandemic was, so I was here during a great time of year in a big house, where I didn't know a lot of people and didn't even know my colleagues yet.
Luckily, there was the online world and things were freed up a bit. I think that was challenging, but I've enjoyed my time here a lot. I have a great team, so I'm fortunate with that. It's a beautiful city and Lithuania keeps me busy. There's also a lot going on on the international front. So there's always work for me to do so that we can build our relationship and make it even stronger.
VP: If you would have to choose an episode or two from your career that were most challenging yet rewarding—what would they be?
Ambassador: The most challenging time of my career was when I was in Baghdad and was serving at the US embassy there, in Iraq, from 2006-7. This was one of the worst times of the war, if not the worst. So the US embassy was in Saddam Hussein's old palace, and its staff lived in shipping containers, not even a trailer. These metal boxes that stuff is shipped in.
So a container would come, and they would put a window in and an air conditioner because you would be cooked if they didn't put an air conditioner in there. We lived in these shipping containers behind Saddam's palace and we were getting rocketed all the time, and mortar fire, which is not at all what I was expecting for my life work-wise because there weren't places like that in the US foreign service when I joined, that were going to be active war zones.
There were people I knew, Iraqis and local staff, who were killed by Al Qaeda or in the insurgency, so it was a really, really tough period. And while we had the largest number of diplomats there than any place in the world, the military was massive, and we were dwarfed.
It was easy to get lost there, and there were times when I felt miserable and frustrated. But I started to realise as I was managing about 25 diplomats that I was helping them stay sane in a really difficult situation. I had a number of people come up to me then and later, saying it would have been very hard for them to get through that period if I hadn't helped them.
I didn't even know I had helped them. I thought I was just doing what I needed to do. I found it very meaningful to get that feedback. Out of all the craziness, I was able to work within the embassy to get resources from human rights groups to help organisations network at a grassroots level and make a difference. It goes back to the thing that motivated me to be a diplomat to begin with.
Also, within the State Department, I was president of our LGBT Group a couple of times. When I was first part of this organisation, it was just the beginning of openly being gay in the State Department. We started out just fighting basic discrimination, including by our institution and people having their jobs threatened just because of who they were.
Then over time, we began to focus on education and not basic, non-discrimination in the workplace. We were able to get the first same-sex partner benefits for the inside of the US government in history.
I remember when I was president of this organisation for the first time, I was getting ready to go to Romania, and I was learning the Romanian language, training, and I got an email about a secretary wanting to meet me. I thought it was like my future secretary, with a small s. Instead, it was Colin Powell.
So here I was, then a relatively junior person in the State Department going into the Secretary of State's Office, sitting across from him like a Foreign Minister and going down the list of the problems and the challenges that his LGBT diplomats faced. Ultimately, getting from him a commitment to move forward on a few of the issues that had the biggest impact on people so that they could take their partners with them when they travel.
And then a couple of years later, when I was president again, we had an event at the State Department, and Secretary Clinton showed up at it. I shared the event where she first said that 'Gay rights are human rights; human rights are gay rights.' I wondered—how a kid from a place with alligators and corn groves, lakes and snakes is now meeting with the secretary of state and playing a little part in history.
Sometimes we're given a set of issues that we're able to help things move forward a bit. Not always, but sometimes. So I found that I could make a difference once in a while. I think if you stick with it and work in a way that reflects your values, while shows you can get something done.
VP: When it comes to Vilnius, what are your top 3 go-to places?
Ambassador: I might go a little bit further than the top three. The easy answer on my go-to place is Vingis park, which is right behind me. I'm blessed with this really beautiful view. Throughout the pandemic, it kept me sane. I could walk across the pedestrian bridge, into the park, or along the river.
Now, there are a few restaurants I like. Two of them are owned by young chef-owners, and one is Gaspar's. And then there's this other place that I discovered, the Spanish ambassador told me about, called La Pepa. It is this new Spanish restaurant across from the Hilton, and it's owned by, I believe, several young Spaniards who married Lithuanian women.
There's lots of magic in this city. I mean, the old town is beautiful, and whenever I'm walking through the old town, I feel so grateful to be here. Places like the church of St. Peter and St. Paul and the hill with the three crosses, I walk up there a lot. Even on really cold days in the winter, I take long walks and I hike to the top. The view is special at the right time of day, the sunset is stunning when the lights are coming on, it's really magical.
In the summer, it's a bit harder to do that because it doesn't get properly dark until midnight, but we're getting to that time of year again when the sunset comes at a logical hour. Seeing the lights in the city and the sunset together is beautiful.
And the churches, my goodness! Vilnius is such a gem. This is the Rome of the Baltics. As I said, I feel really fortunate to live here, and I've had visitors, and I'm very proud to show them the city.
VP: Where can we find you in the digital sphere?
Ambassador: I have my personal Instagram account, so I have some of my photography there. And you can find me on Viewbug. I've been anonymous until now, so now you know. For embassy news, you can also find us on both Facebook and Twitter.