My Vilnius introduces you to people for whom the city has become the place they call home. It's all about the ordinary lives of extraordinary people, and vice versa. These stories cover their favourite hidden gems and sights, as well as detours and discoveries in life.
Nicolas Yger is a former cryptographer turned professional photographer who chose Vilnius as his home base for the year to come. But let's start from the very beginning: his story, what brought him to settle down in the Lithuanian capital and what's been his experience so far.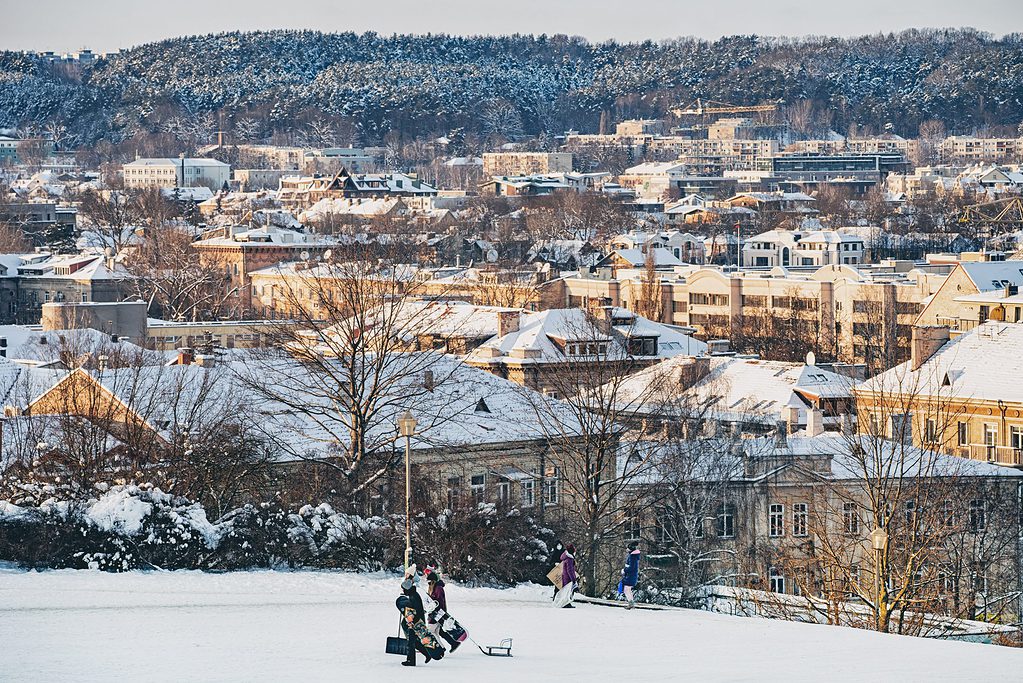 VP: Let's start with your story. What's your background? 
Nicolas: To tell you the truth, I never intended to become a photographer. But life has its way of redirecting us on our path.
It all started in the countryside of France, Normandy. I studied mathematics, something I was really good at. I got a master's degree and a reputable job as a cryptographer in Paris. In other words, I was on the track for a successful career in the field of Information Technologies.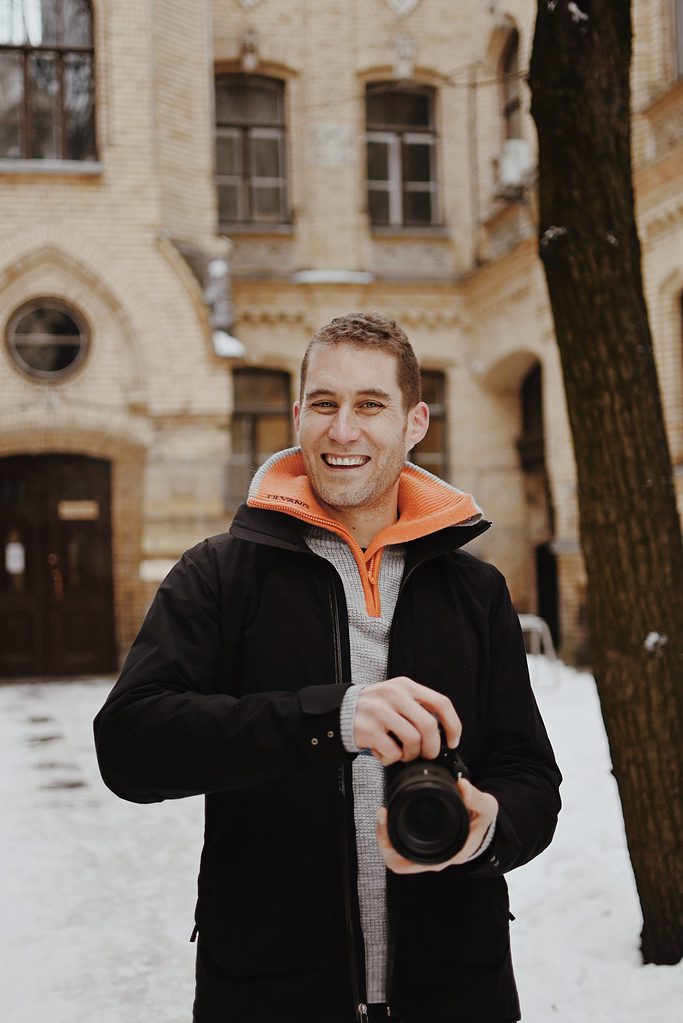 One of the greatest things about my job in tech was that I could finally discover the world and travel as much as I wanted to. I would usually take a 5-week-long holiday all in one go, so I could fully immerse myself in one country at a time and explore it thoroughly.
On the side, I'd always enjoyed taking photos. For me, travelling became a major playground to study and experiment with photography. Something that I find fascinating is how the same subject can be either covert or overt in different photos, and equally make them beautiful.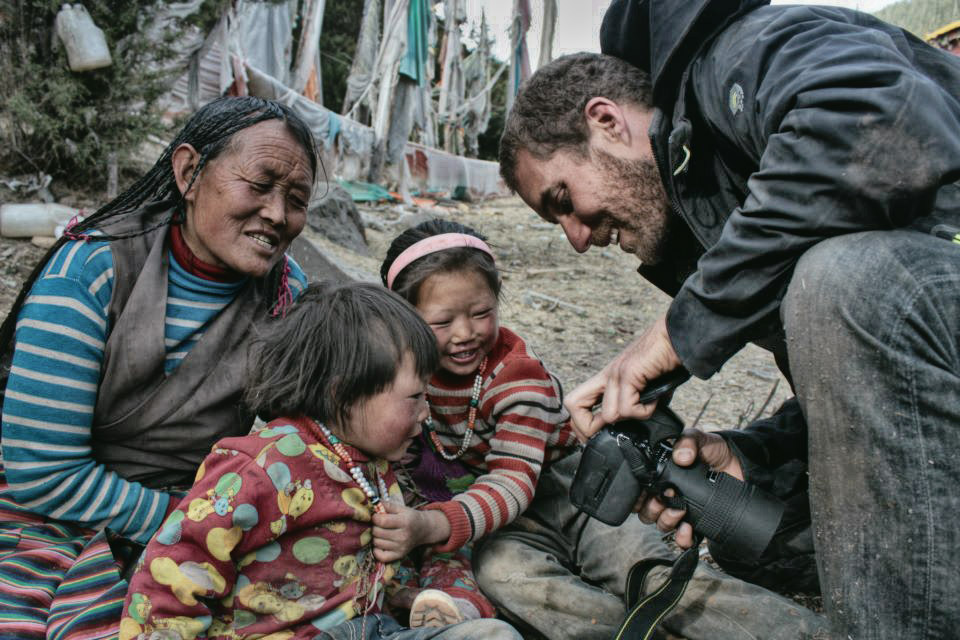 Coming from a number-based background, I wanted to learn the rules and techniques in photography I could have control over or predict to a degree. These were some of the questions I was trying to get answers to while taking photos in different corners around the globe.
VP: From working as a cryptographer to taking photos—how did this unexpected career leap take place?
Nicolas: I think those trips transformed me into an adventurer. I started to long for challenges and the unknown as a driver in my life, especially so, the part requiring me to adapt quickly to any situation. More and more often, I would find myself in rather unexpected situations.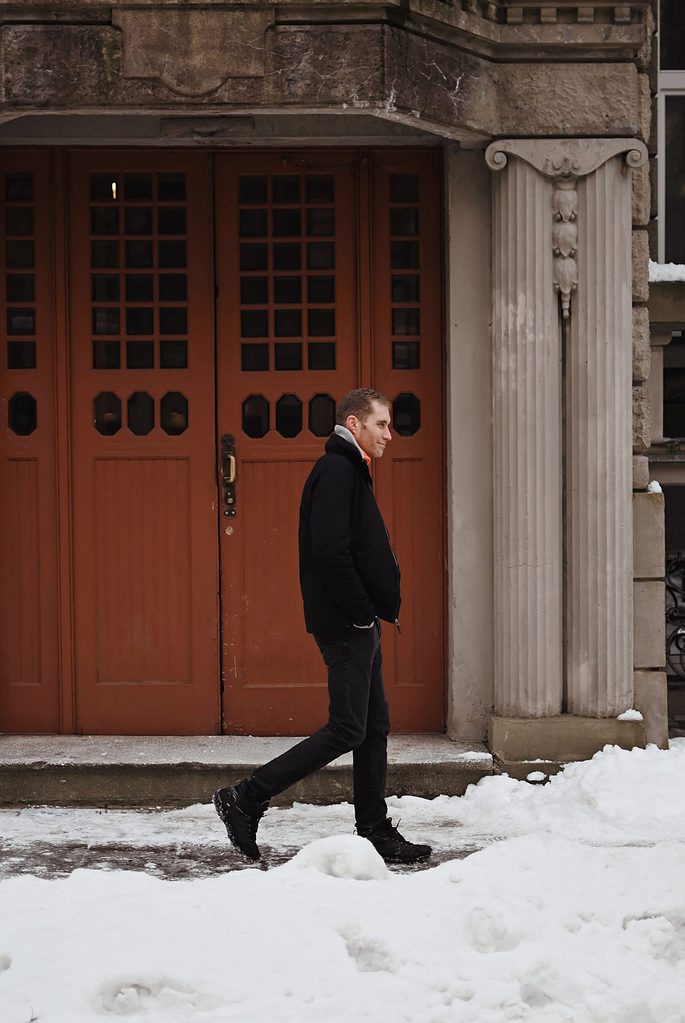 At the age of 28, I was in the middle of a major upgrade in my career. During that same time, I had those movie-like moments when a stranger tells you something that becomes a prophecy later on in life.
In my instance, it was a fashion stylist visiting my house who said: "You're gifted, you could become a full-time photographer. Seeing your work, models would love to shoot with you."
After hearing this feedback, this ignited an inner debate within me: is my life supposed to be behind a desk, working for an industry that I don't have shared values with? Or perhaps there's another path for me like, say, photography?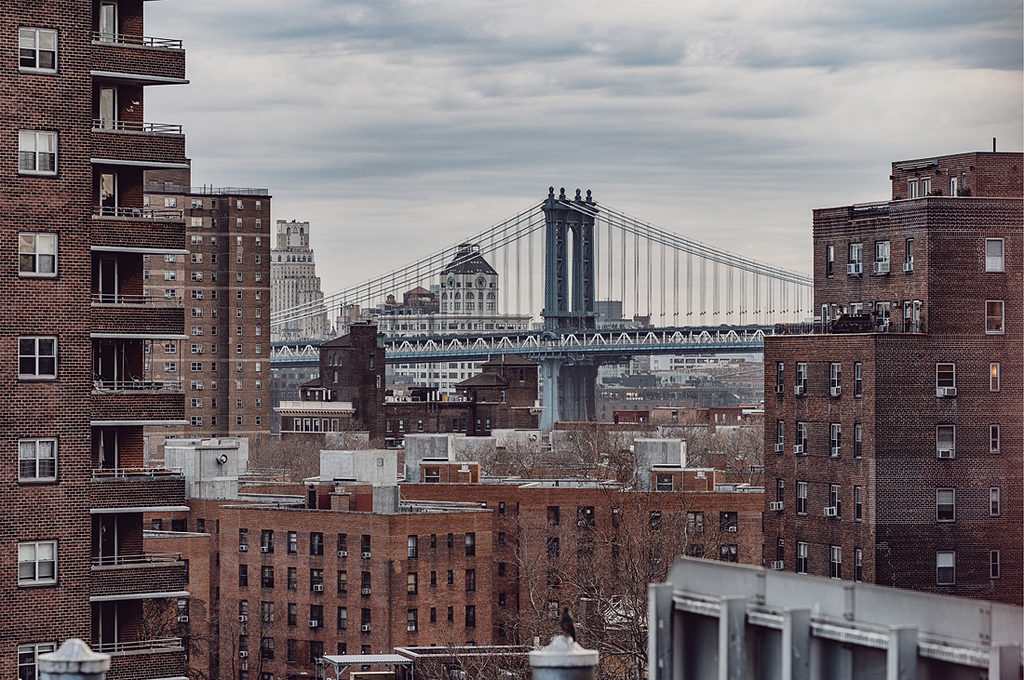 It took me only one night to make up my mind. The next day I was buying the necessary camera equipment and some books, to deepen my knowledge, as well as creating a strategy and coding a website to showcase my portfolio.
My intention was to put in all of my efforts for a few months, so I have no regrets. Then see if it works. And, luckily, it did!
VP: What's your most memorable photoshoot and why?
Nicolas: I was 35, and I just moved to Hong Kong—my new challenge—and I got in touch with the best agency in town. They loved my portfolio and wanted to test me: to shoot the director of Macao for a magazine cover.
I know that time is the most precious currency for people like him, but I didn't expect that it is the case to such an extent. I had exactly 15 minutes to shoot 6 good portraits in 2 different locations, including the introductions and transits.
As challenging as it was, I have to admit that I enjoy these types of fast-paced and unpredictable scenarios. I think this is where I thrive best. My preference is this kind of "impossible mission" rather than a grandiloquent one-week photoshoot where everything is already prepared to a single detail.
VP: Have you been to Vilnius before you moved here? And, did your expectations match reality?
Nicolas: Before moving, I visited Lithuania and Vilnius on several occasions. At all times, I found the place absolutely charming: nature, the sceneries, the people, the lifestyle.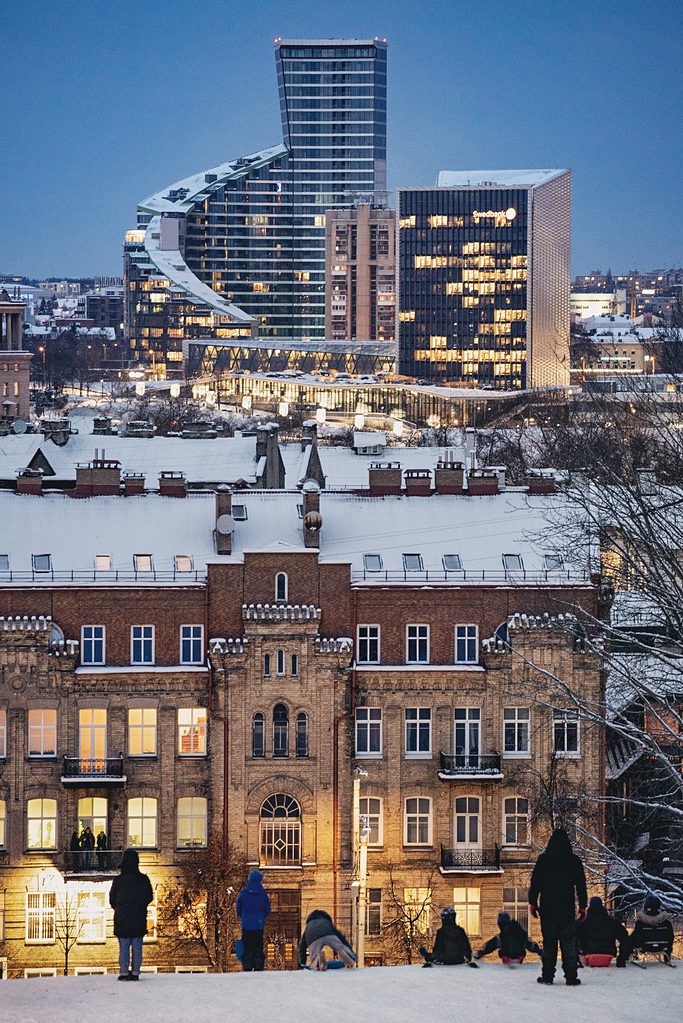 I come from a country where intensive agriculture destroyed all of the forests and at the same time, even the simplest ability to walk in nature. Whereas in Vilnius, I can choose between 10 different green spots within a half an hour biking radius from the centre. From my point of view, that's a significantly beneficial feature of Vilnius.
Another potent trait of Vilnius is its rapid development, together with the energy and how dynamic it is. Surely it will attract more and more nomads like me very soon! I have no doubt that Vilnius is on its way to being the city of the future.
VP: How would you describe the local culture in three words?
Nicolas: I met such different people here; I wouldn't take the risk to generalise. It's quite a diverse society. From a philosophical standpoint, this makes the process of getting to know locals a fascinating discovery.
However, I often come across curiosity dashed with some low self-esteem about their home country. Questions like: "Why did you choose Lithuania, aren't there so many other, much nicer options?" are not unusual.
The gap between the image of their own country and the rest of Europe is quite spectacular. It's almost like I can notice an underlying theme "Life seems so much nicer out there…"
VP: What have you learned about the Lithuanian culture so far?
Nicolas: I've tried learning Lithuanian as I think it's the point of accessing people and understanding their culture. But it's tough. It's like learning French; one needs like ten years to become fluent!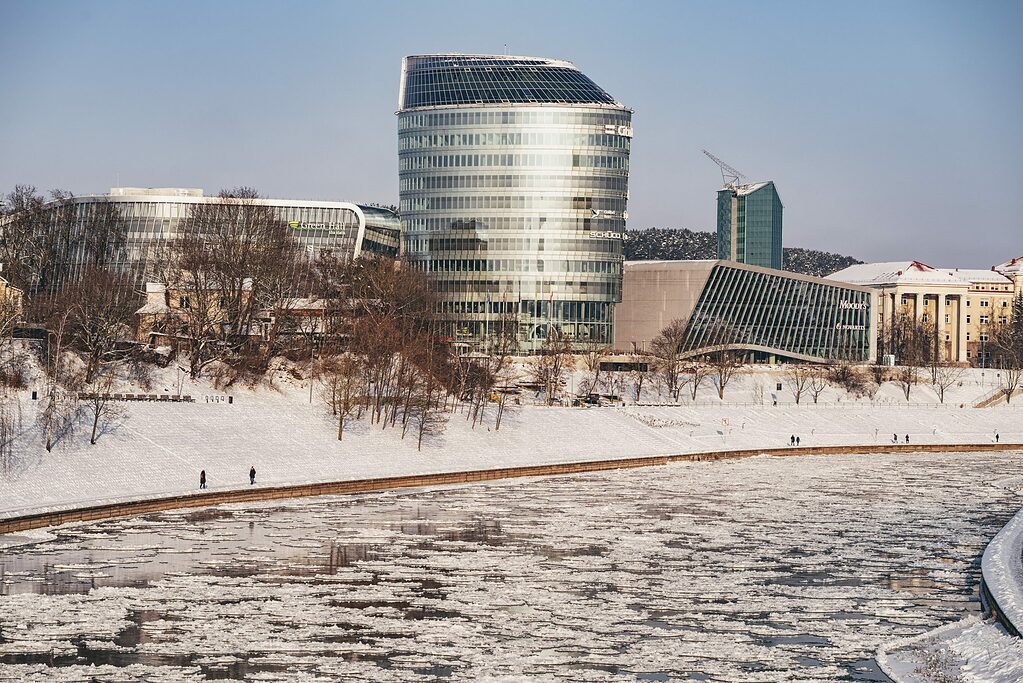 With that said, it's not difficult to find people who speak English, even French. So there's no real pressure about learning Lithuanian here.
Regarding cuisine, I am vegan, and I'm glad to see that there are many options for me here, which serve wonderful vegetarian meals. Also, I love to cook, so I try to get inspired by local dishes and recipes. Frequently, I check the markets for seasonal fruits and vegetables, as well as discover all the spices and herbs that people use here.
VP: Where can we find you in the digital sphere?
Nicolas: My range of work is pretty broad, but here's my main portfolio. Common for a photographer, I have quite a few social media accounts. If you'd like to reach me via Facebook, you can do so here.
For those who are curious about the photos, I take of Vilnius and its people, hop on Instagram. My personal account can be found at Nicolas Yger.