My Vilnius is a series of interviews introducing you to people who call Vilnius their home. It's all about the ordinary lives of extraordinary people and vice versa. These stories cover their favourite hidden gems and sights, as well as detours and life discoveries.
Staselė Jakunskaitė is a sought-after visual artist and conceptual illustrator from Lithuania. With Siberian roots and beaming affection for Vilnius, she shares more about her art, gallery and deep-felt connection with the city.
VP: Tell us a bit about yourself—what's your background?
Stasele: I am a visual artist and illustrator. I grew up in the small town of Marijampolė, but I was born and spent early childhood in Yakutsk, Siberia, where my Lithuanian father met my Yakutian mother.
My background is in fine arts, as I graduated in painting from Vilnius Art Academy. Also, I studied fine arts and printmaking in the Netherlands and Estonia. In total, I spent almost eight years living abroad in Belgium, the Netherlands, London and Dublin in more recent years.
Now I'm back in Vilnius; it's been a year. I want to settle down here and escape the feeling of temporality. So recently, as part of this intention, I opened a small risograph press and illustration gallery in Užupis named Hungry Eyes.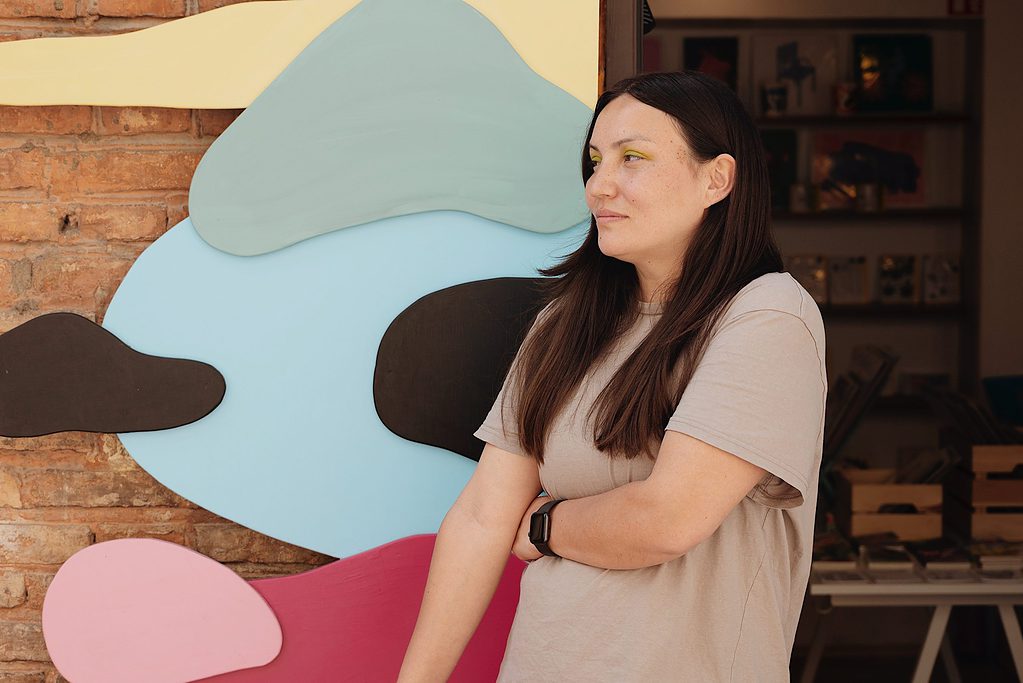 VP: At what point in your life did you know that you wanted to be a visual artist?
Stasele: I wanted it for as long as I can remember, really, along with wanting to be an archaeologist or ornithologist. My father is an artist, so it came up very naturally. Currently, he is doing street art activism in Kaunas, but our house was always full of oil paints and canvases when I was a child.
I grew up posing for him for portrait studies and spending summers in plain airs, painting nature mortes and paisajes. I saw his creative ups and downs and remember him always wanting to be an independent artist while working as an art director in the military or scenographer and not having much time to do his own art.
This idea kind of stuck with me early on that being an independent artist is the best thing in the world. It took a while to get there, and even now, I do lots of commissioned work, but I really feel independent in terms of choices.
As for commissions, they are rather an inspiration source than a restriction for me. I can always use my own style and ideas. At the same time, working at Hungry Eyes gives me a lot of freedom and space for creativity and collaboration with other people.
VP: What can people expect to find and see when visiting Hungry Eyes?
Stasele: Hungry Eyes is a small space in the heart of Užupis. Even though the venue is pretty tiny, it is still quite difficult to describe what it is in just one word. In the first place, I see it as an illustration gallery representing local and international illustrators.
We have already done three exhibitions since opening in March that kicked off with small-scale opening events, and I wish to do more projects like that. I think it's important to showcase artists from the Baltic countries and even bring some more prominent, international names to Vilnius.
Also, we run riso-workshops and risograph press, where we print our limited edition artworks collections and little books, zines, etc. I find it so nice to have risograph in our space as it brings an unlimited source of self-publishing opportunities. Even if it breaks from time to time, and I almost became a riso-technician along the way, I enjoy this another geeky subject to dig in.
Hungry Eyes is also an art-shop selling not only art prints but many different goodies with illustrations, like printed clothing, ceramics, and comics. Now we even have illustrated tea and puzzles!
I believe our city really needed this little space so much. We have an amazing and very active local scene of illustrators, so I see it as a community space where everyone can meet and do projects together.
VP: Where do you draw your inspiration from?
Stasele: For my own illustrations, I draw inspiration mainly from visual metaphors. I like to represent the ideas using a combination of different symbolic meanings and creating new definitions as a result. It's a very interesting process how conceptual ideas can be represented visually. And I see it as a game with the imagination, questioning the perceptions of the logical mind.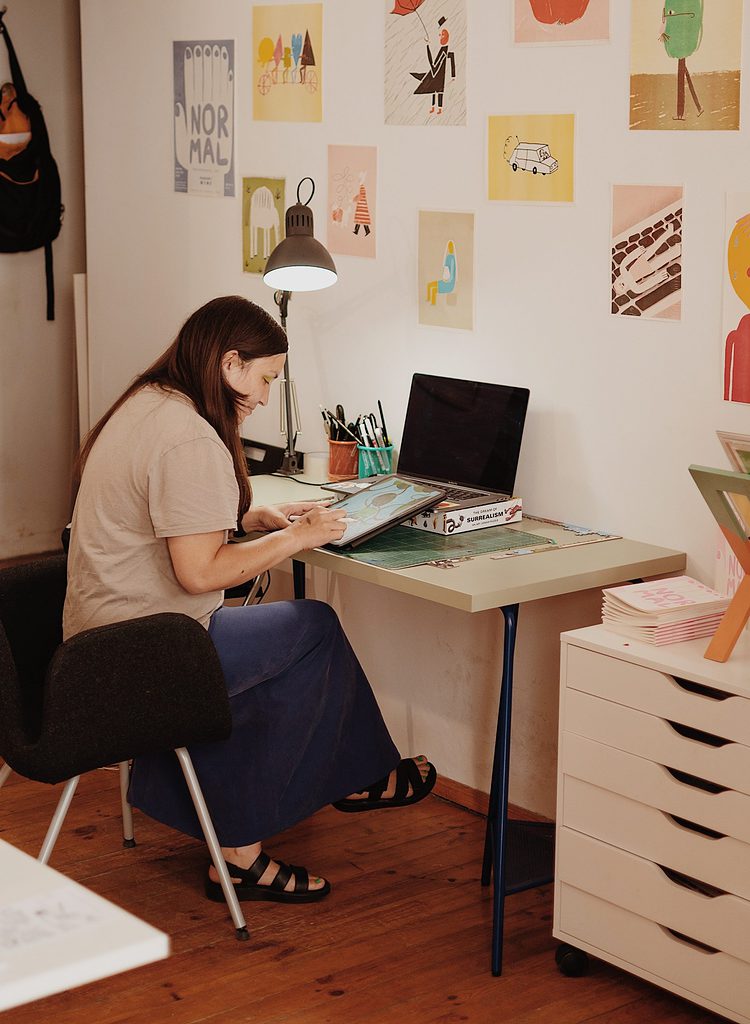 Mostly, if I have a brief for some work, I just go for a walk and find the ideas somewhere in my head, like giving myself a question, and the answers keep unfolding. Visually, I'm inspired by nature's patterns and textures I find in old illustrated books.
I used to use many photographic references previously, which I'm trying to change now as it gives me much more freedom and joy. I realized most of my favourite artists are primitivists, and my work is far from that. I'm in the process of unlearning things now and trying to combine both, and I hope it will get me to some fresh new space soon.
VP: What's your relationship like with Vilnius?
Stasele: It's almost the best relationship I ever had with anyone else, whether humans or any other place in the world. I just love living here and never wanted to leave and always wanted to come back!
Even though I grew up in another town and was living in many different places, I always felt that Vilnius was my hometown. Even without all the practical pros of this city, it has something magical about it: a mix of people; past and future; nature and architecture; cultural events; summer mornings and panoramic views. In Vilnius, one always feels that there is still something undiscovered here.
VP: Do you have a favourite spot in town?
Stasele: To be honest, I have many favourite places here. Užupis is where I live, and the neighbourhood is definitely one of them. Not because of its gentrification, but I like that it feels almost like a village, right in the city center, with lots of nature and friendly neighbours. Indeed, as they say, it's like another republic with a bit more freedom and randomness.
VP: Where can we find you in the digital sphere?
Stasele: First, here's my website. Then, there are also a few dedicated Instagram accounts, one for Hungry Eyes, and another is my personal one.