From mid-spring onwards, Vilnius showcases some of its best features. The sun is shining, the parks are green again, and the warm(er) weather is officially here.
As a result, the city centre is more inviting than ever, and there's quite a bit to do. You can aimlessly wander down the cute old town alleys, sip on cocktails at a tucked-away courtyard, dance till dawn, or do some quality sightseeing.
All of these activities are so much more fun with someone special. But choosing the perfect place for a date isn't always easy, since not all places are created equal. Some venues can be too crowded, and in others, the oomph factor might be missing.
So, we've done the legwork for you and hand-picked a list of the best date spots in Vilnius for an easy-going afternoon or evening, suitable for most interests, budgets and tastes.
Love Bar
The name speaks for itself. At Love Bar, you get served contemporary cocktails mixed with love and care at this intimate setting, illuminated with pink-neon lightning creating the vibe that's just right for your first stop of the night.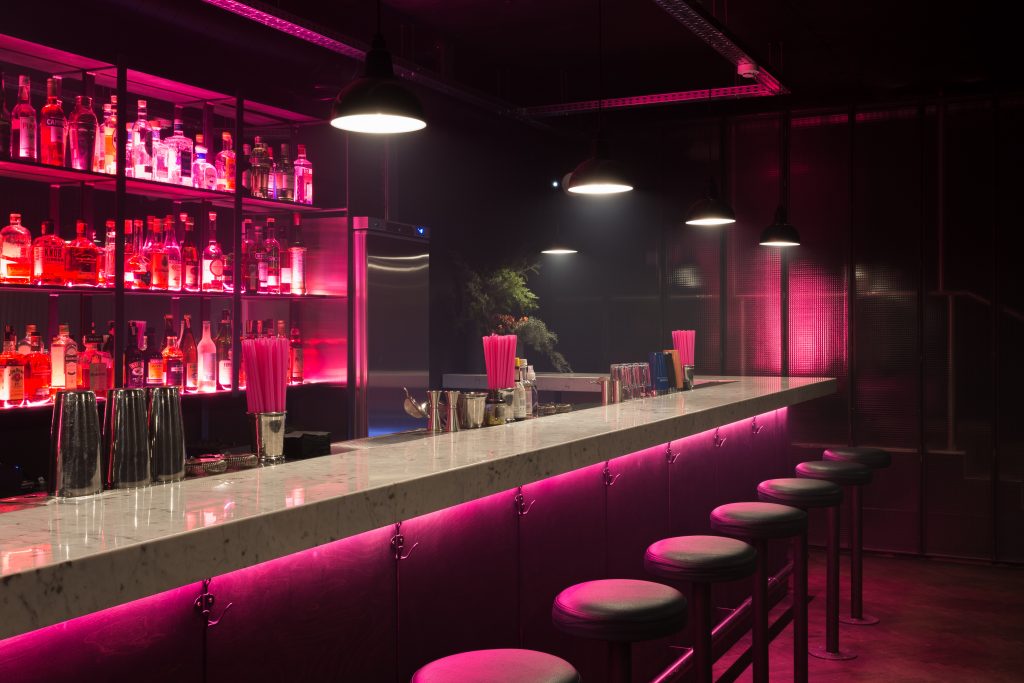 14 Horses
14 Horses is the sort of restaurant you secretly keep for a special occasion. And rightfully so. The seasonal and fresh produce menu is the foundation of both tasting and à la carte menus. Inside it's the fusion of contemporary and rustic aesthetics, and the service is as professional as ever, so the place leaves you wishing you could stay there for hours on end.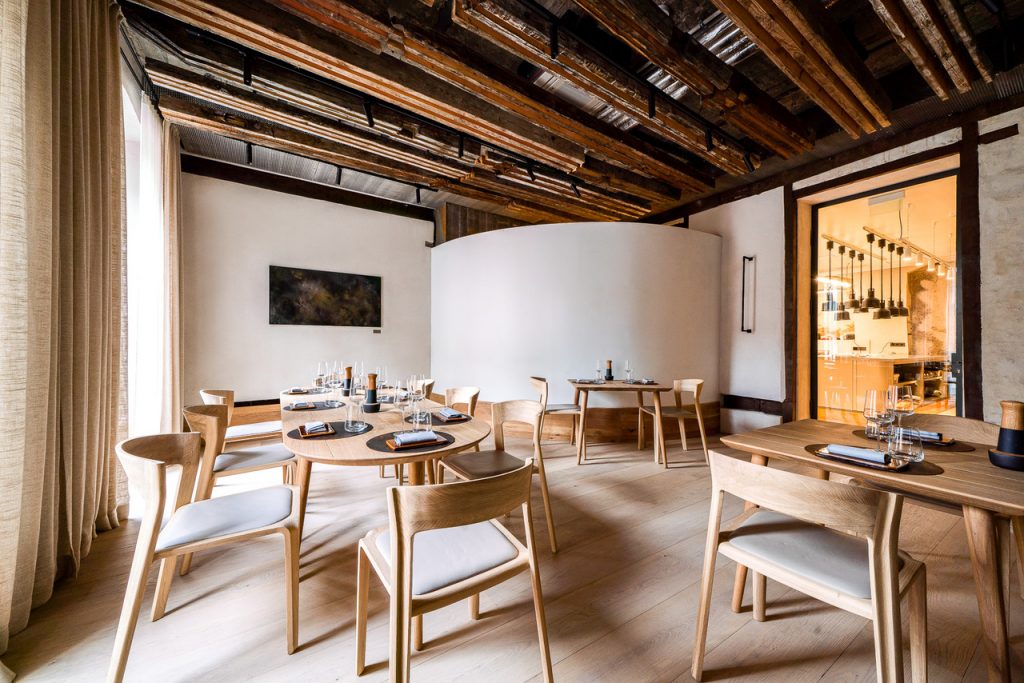 King&Mouse
This is a great place for a first date. While you wait, the staff will keep you occupied with friendly conversations and their endless knowledge of whisky. The layout of King&Mouse makes it easy to find a convenient spot. Head to the bar where there's more buzz or find a cosy table with more privacy. Oh, and their whisky sour is top-notch.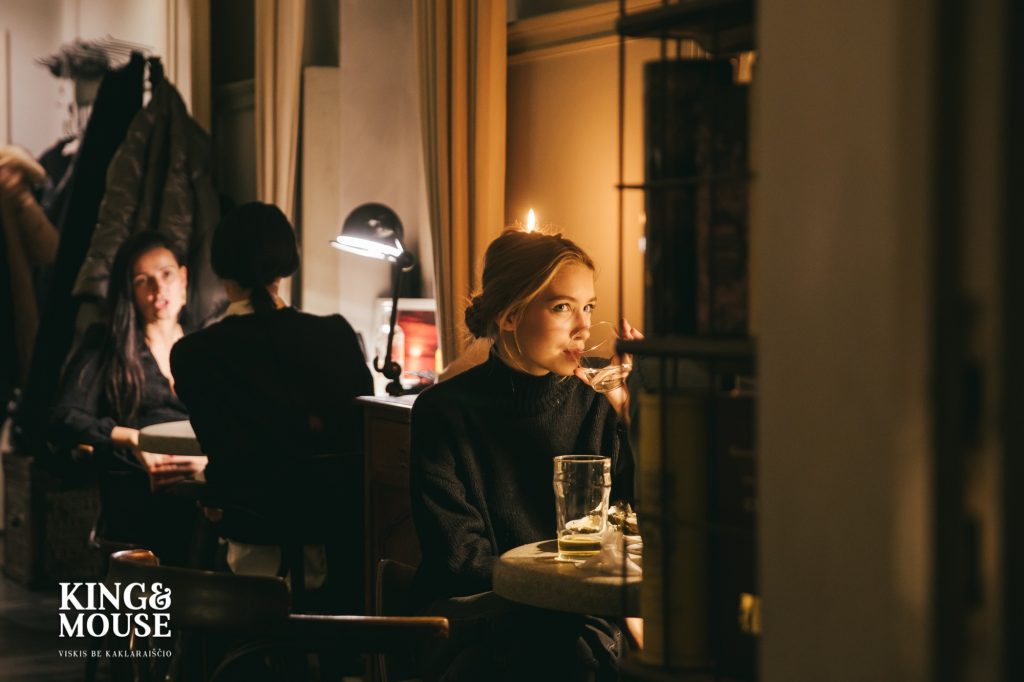 Saviciaus Gatve
If you're not sure what you want, head to Saviciaus gatve (street). There you can choose from quite a few bar and restaurant options. The best part? When the weather gets warmer, restaurants fill the street with chairs and tables, making it perfect for being wrapped in a blanket, with an Aperol spritz in hand and ready for a delightful conversation.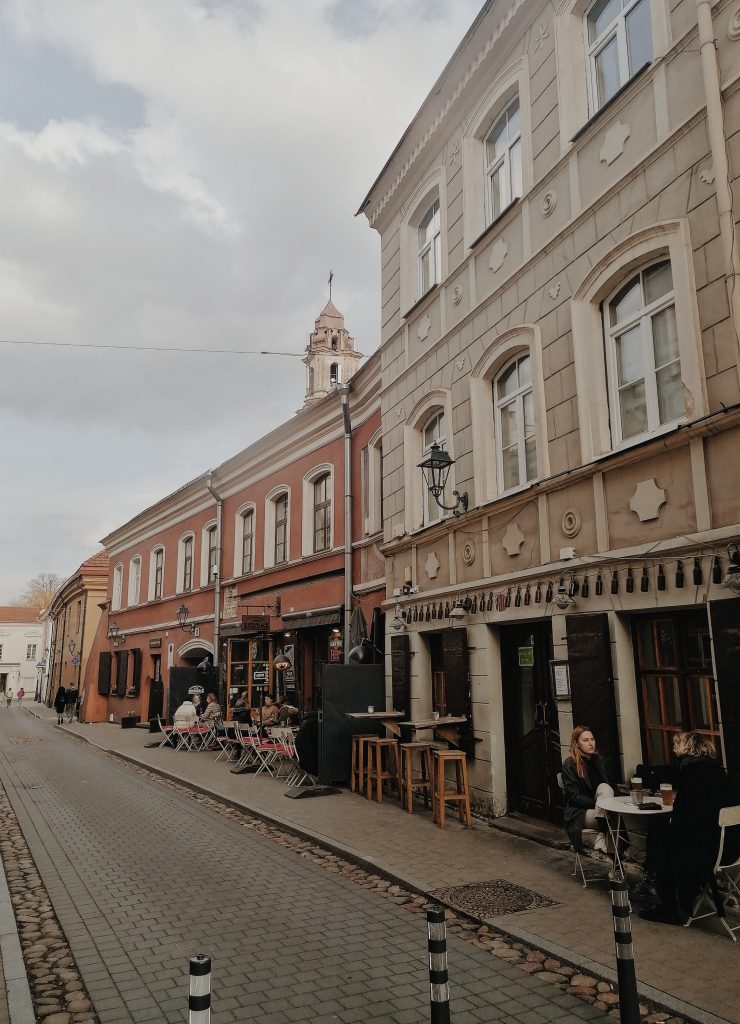 Vyno Vieta
In the New Town, you can find a place for wine lovers called Vyno Vieta. If you go there, I doubt you'll go elsewhere. The cosiness is next level, and the wine list is almost like no other. The same goes for their appetisers and snacks, so come in hungry.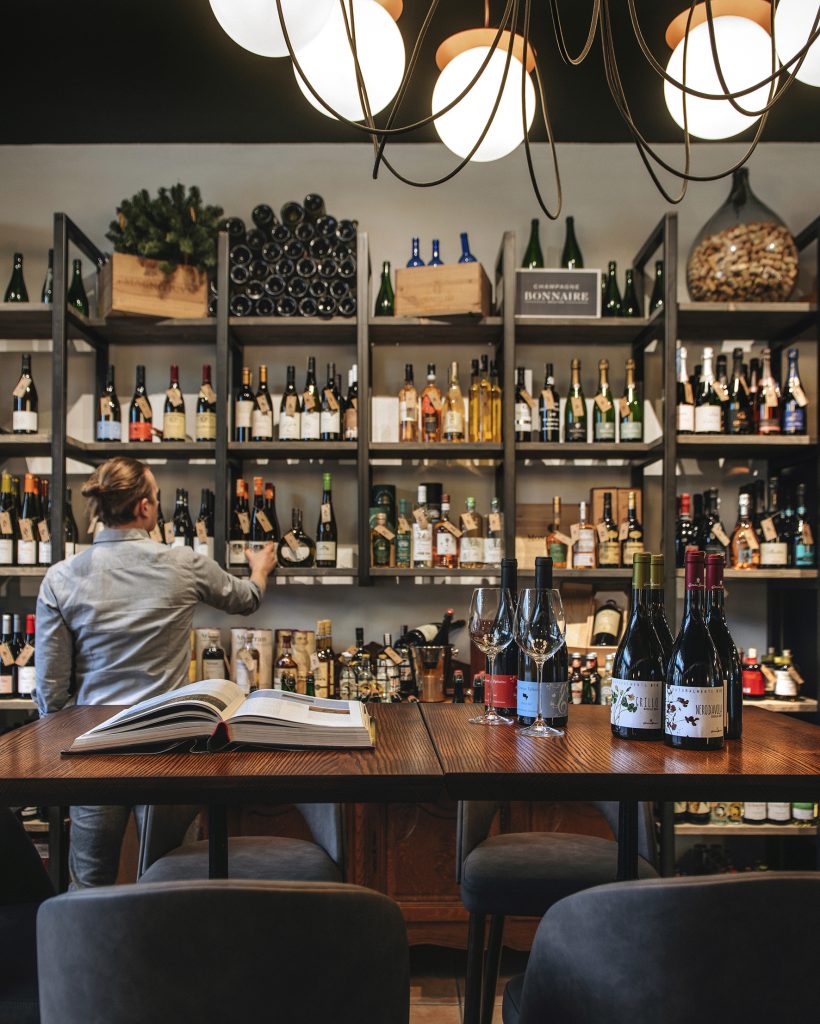 Somm
Another snug place offering high-quality wine galore is Somm. While being served by some of the best sommeliers in town, you get to enjoy a tasty dinner and a tranquil atmosphere. The perfect conclusion for a romantic evening to remember.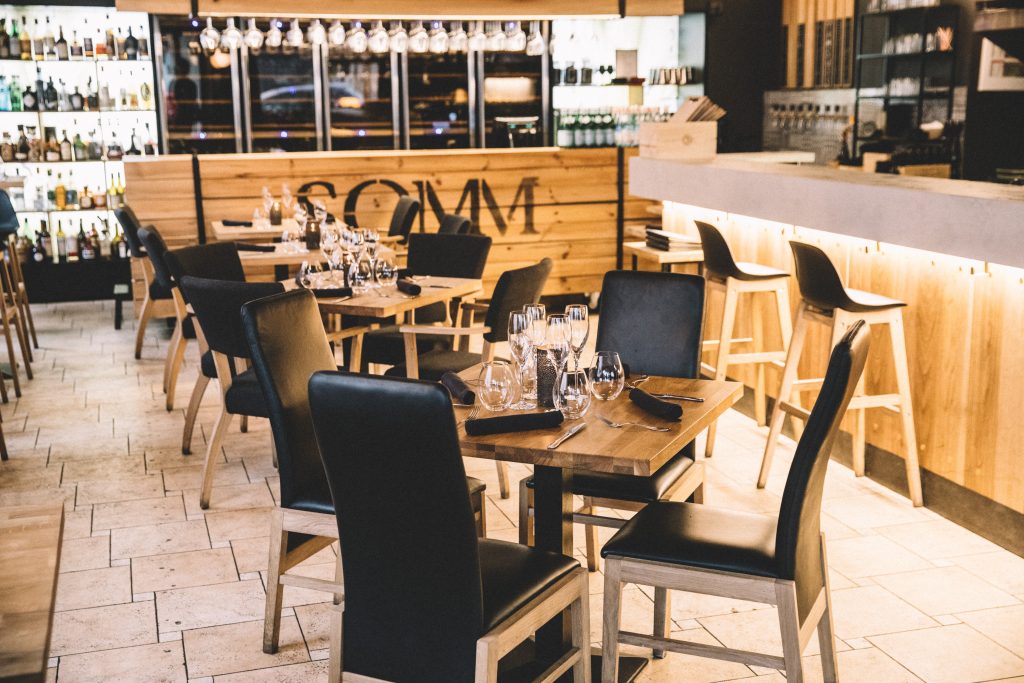 The Bubbles
A bubble-filled flute is the drink of choice for any celebration. Conveniently located on Vilnius street, the Bubbles invites everyone for a fun yet sophisticated evening. Pop open a bottle of Champagne, Prosecco or Cava—you and your date are bound to discover a fizzy beverage for your taste.
Bastion Hill
Have you decided to take a walk? Head to Bastion Hill, for locals known as Barbakano kalnas (hill), which offers a stunning vista of Vilnius. With less than 10 minutes on foot from the Townhall, you won't have to go anywhere far or climb anywhere steep. Bring that special someone there for a sunset view.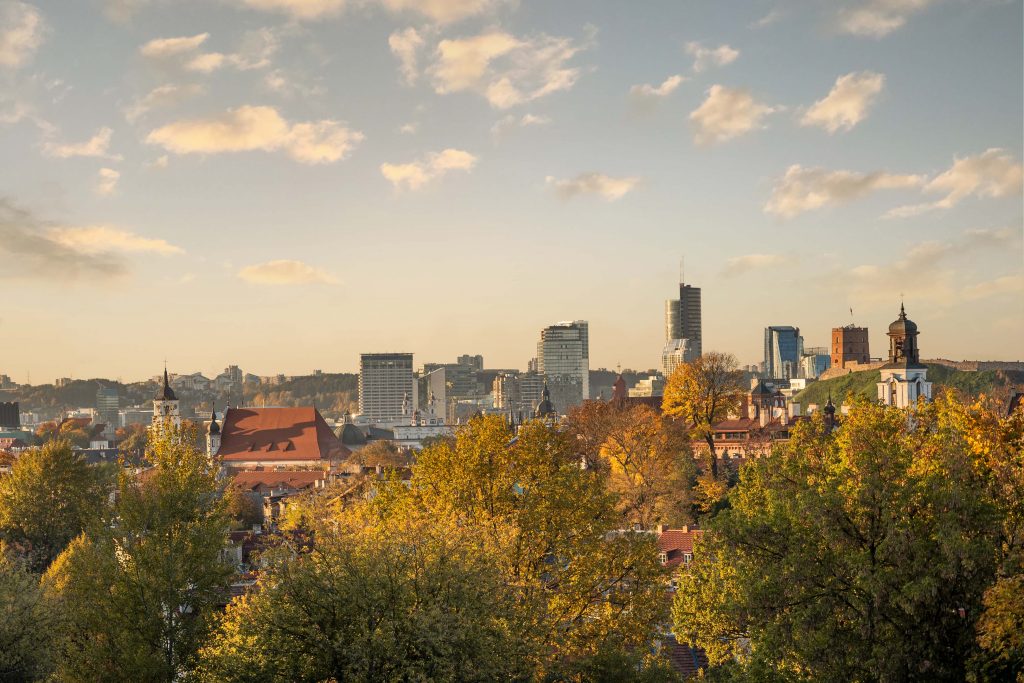 Babble
Great for Valentine's day, great for a date. Yes, correct, I'm talking about Babble again. The interior is minimal and elegant with some urban notes. If you like dressing up and enjoying tasty cocktails and art-like food, this is the place for you.
St. Johns' Bell Tower
Meeting someone for a cup of coffee? Afterwards, make your date a bit more out of the ordinary and take your date sightseeing. Start by visiting the St. John's Bell Tower to see the old town from one of its highest points. From there, you can see all those red rooftops, secret backyards and the horizons of Vilnius.
Youngs' Club
For hip souls and night owls, Youngs' Club situated at Hales market throws a party like no other. Preferred time? Summer nights. But other occasions are pretty good too. The small space is usually packed with folks who come there for the evening's guest DJ and the well-served drinks.
Hot-Air Balloon Ride
Vilnius is one of the few European capitals offering the attraction of hot-air balloon rides above the city. With several routes available, choose one across the old town offering rooftop views and outskirt greenery. There are several solid vendors like Hot Airlines or Ballooning, so pick one that matches your preferences best.
MO Museum
Observing and admiring art is a great way to bond and get to know someone better. It also takes the pressure off if you're feeling a little bit nervous. MO Museum has a convenient location, and most importantly, it offers well-curated exhibitions all throughout the year.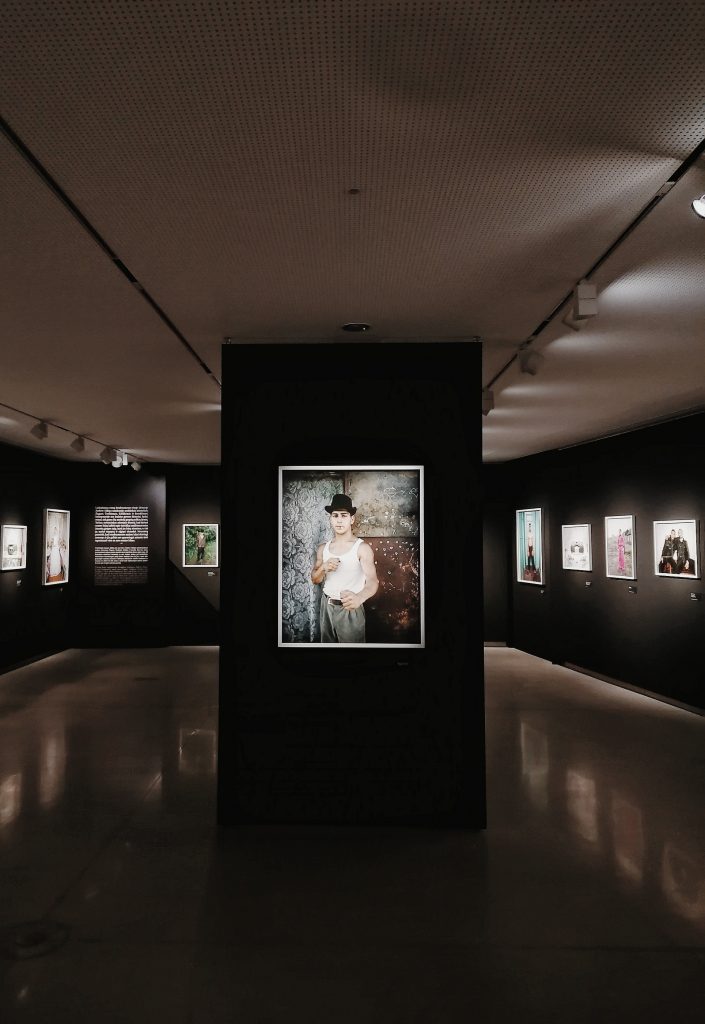 Outdoor Terraces
Though closer to summertime, Vilnius is abundant with terraces and outdoor seating. From a popular party and concert location at Vasaros Terasa to Botanist backyard or Aperol Spritz Garden, you can pick one that matches your vibe. Alternatively, head by the river Neris to Kitas Krantas. There you can go for a drink or attend a swing dance social.
Dom 16
Finding a speakeasy is always a bit like treasure hunting, and Dom 16 is no exception. The bar is a temple of majestic elixirs, and no detail there goes unnoticed. Whether it's a vintage cocktail or a legendary Bloody Mary, they've got you covered.
Botanical Garden
A short car drive from Vilnius, the VU Botanical Garden in Kairėnai hosts a former manor, a series of ponds, and a theatre pavilion. Of course, you can find plenty of greenery and unique flowers, too. During the summer season, the place is a spectacular venue for concerts.
Stebuklai (Cathedral location)
Known for their brunch, but great for dinner too. Stebuklai restaurant offers consistent quality, stunning Cathedral view and professional service, so every time so it feels like a treat every time. You can't go wrong with their tuna tartar and oysters since both are always delicious.
Subacius Observation Deck
Close to Užupis, there is a place called Kūdrų parkas. The park is small but cute and well-kept. You can see it from Subacius Observation Deck together with the stunning view of Vilnius, so both locations are close to one another and lovely pitstops during a long walk in the city.
Opera Social House
If you're more into events, a quirky space known as Opera Social House might be just right for you. But before you head, make sure you check their calendar for some musical gems. What to expect? Opera House rooftop sight, some yummy pizza, industrial and Berlin-like atmosphere, all packed in one punch.
La Marquise
Sometimes best things are kept for last. A French bakery La Marquise will help sweeten up any date. Residing in Paupys, the baked goods temple is famous for its handmade desserts and divine pastries. This makes it the go-to option for all croissant connoisseurs.