The way I tend to discover the best bars in Vilnius is through word of mouth. There is no flashy sign and no eye-catching entrance, and yet, the cocktail bar Salionas has become a well-known secret spot among locals, and without a dime spent on advertising.
Conveniently located on the tiny K. Sirvydas street, only minutes away from Gediminas Avenue, Salionas is a cosy, home-like bar. In fact, the name itself is a commonly used slang word, which means a living room.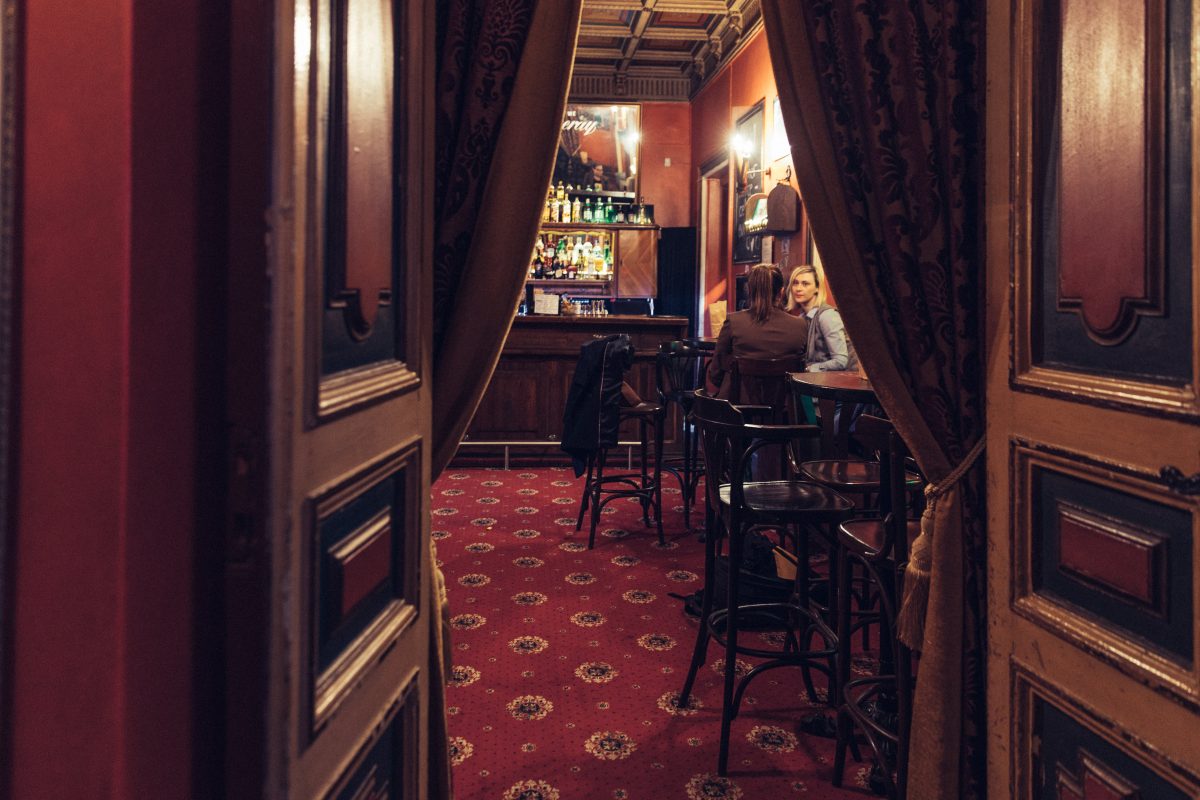 From events dedicated to promoting young writers and Balkan rhythm infused nights to legendary Bloody Mary cocktails, Salionas is nothing like your typical mainstream bar. While the cocktails are always meticulously prepared, it is the unpretentious, amiable and upbeat atmosphere that sets this bar apart.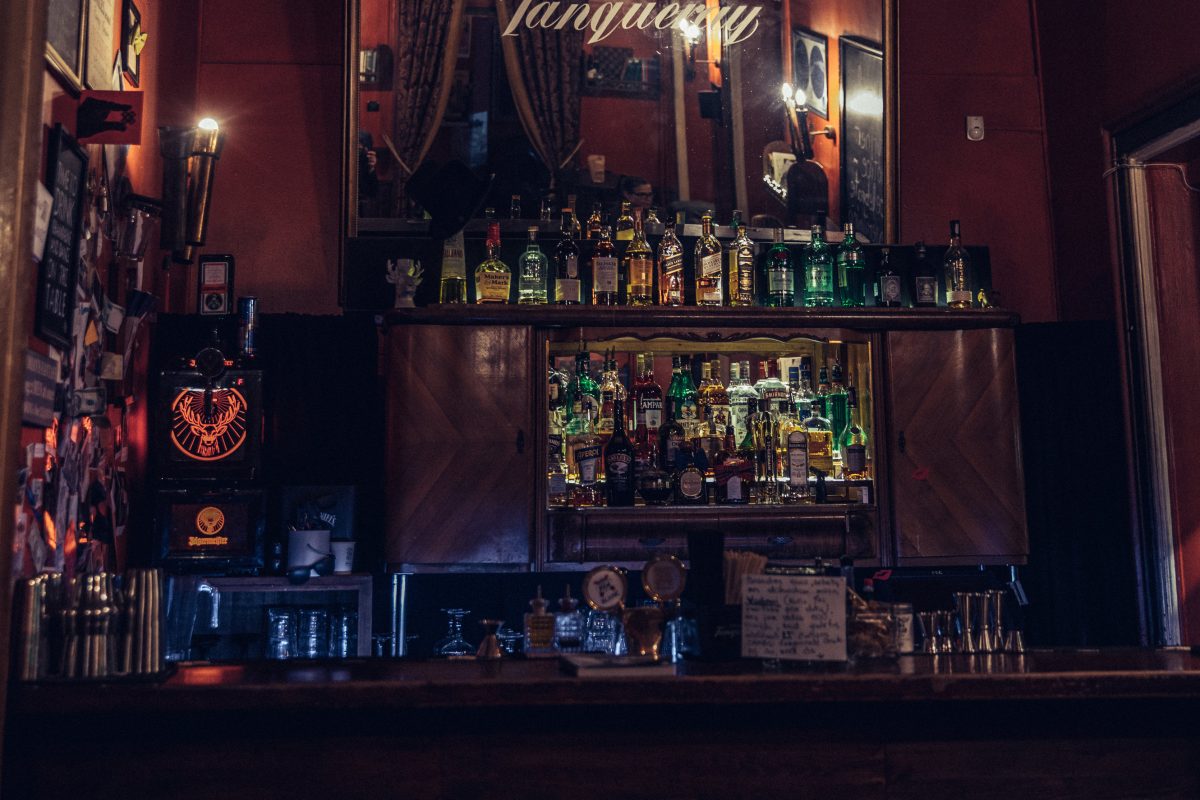 The building where the bar was established is shared with the Lithuanian Writers Union and, interestingly, the bar prior to Salionas had a relentless reputation as the go-to spot for famous artists and writers back in the day. Oh, if only those walls could speak, what stories they would tell!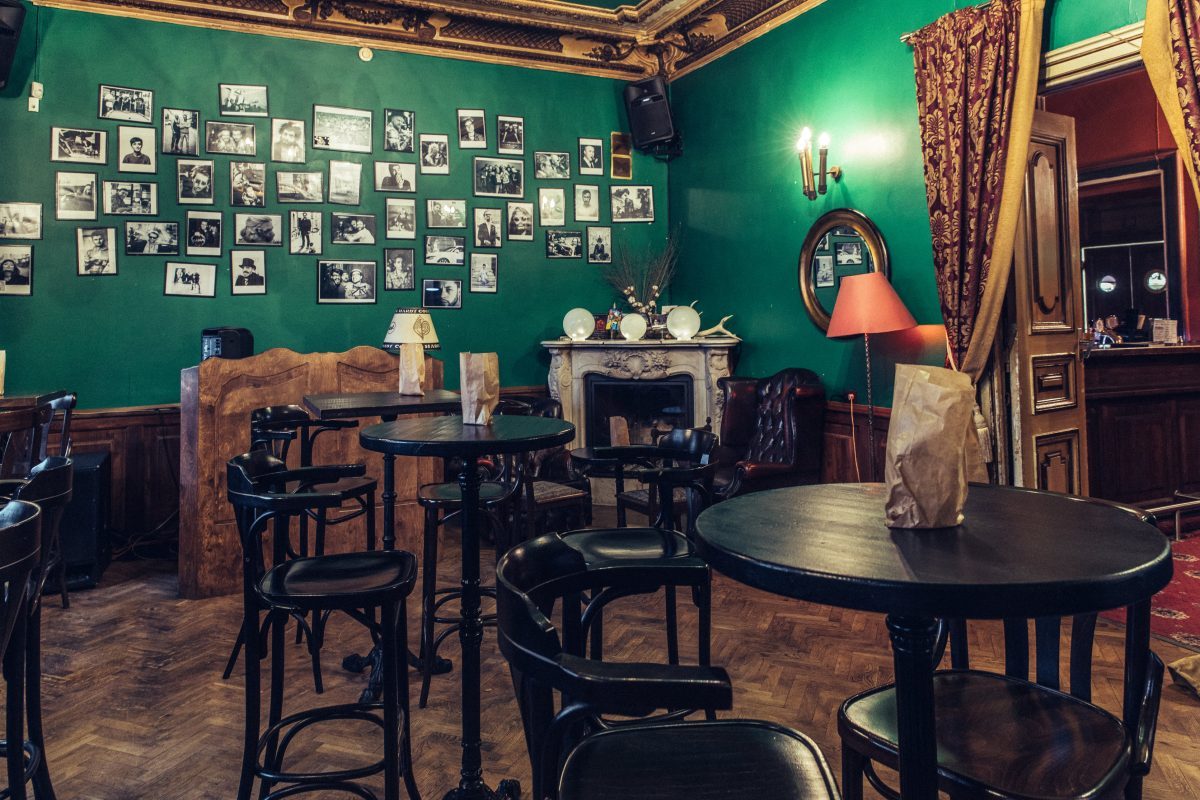 And even though the clientele has diversified since then, the bar still attracts a loyal, close-knit crowd full of familiar faces. It's no wonder why Gabija, who runs Salionas, often warmly refers to her customers and colleagues as family.
In a nutshell
Must-try: Bloody Mary, Old Fashioned, or any cocktail in between.
Average price: 5-8 Euro
Booking: It's best to call ahead and book, but walk-ins are also welcome. Because of its popularity, reservations are accepted until 9 pm and are on hold for only 15 minutes.
Tip: On a warm summer night, get a table on the outdoor terrace.
Q&A
Vilnius Playground: How did the idea of a bar like Salionas come about?
Gabija: To start with, I wanted to open a cosy bar for quite some time, and particularly a cocktail bar, a place that would feel familiar, be my own and would sort of feel like home. When I first entered this building, back then it was a bar called Ex Libris, I instantly knew that this is the venue where my vision will come true.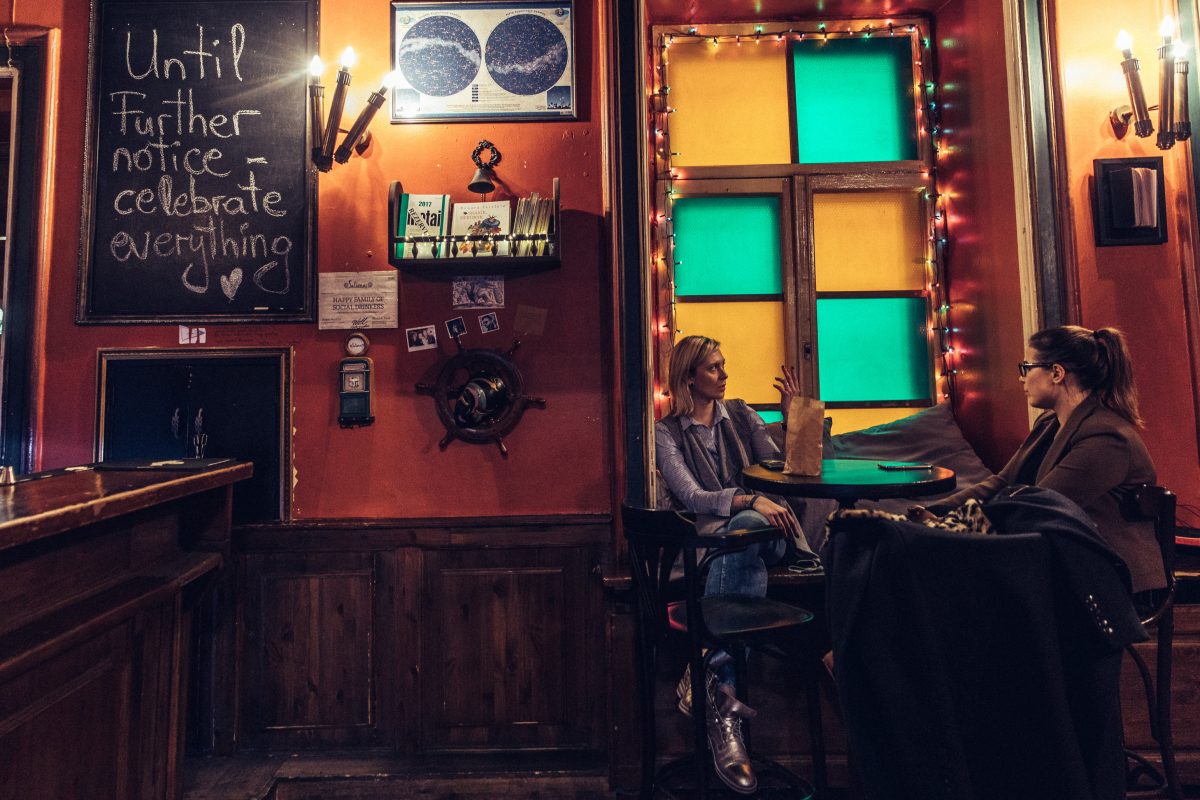 Ever since Salionas opened, a criterium has been prioritised above everything else, which encompasses quality in all respects. Although there are plenty of places that sell alcohol, when it comes to high-quality cocktails, there are only a handful of bars that offer excellent service and drinks.
That's why the main engine to success in this business is creating an emotion. Everything else like serving drinks or food goes without saying. But being able to create a buoyant vibe and an overall positive and memorable experience for your guests is the foundation of it all.
VP: So what emotion or experience do you wish that every customer would bring with them after having a drink at your bar?
G: I'd like for all our guests to experience a great time at Salionas, and carry the emotion with them once they leave. I may start to mystify here a little, but I've always believed that what you give out, comes back.
I'm beyond happy and grateful to have the type of clientele that we do at Salionas: all of them are conscious and easygoing. We've never had any incidents either between our guests or between members of our staff. This is partly because we're not located on the 'sin' street, where everyone heads on a night out.
On the contrary, people who come to Salionas do it with an intention. For example, some people come here because of word of mouth recommendations, and some first-time visitors come with a group of friends who have been here before, but all of them know beforehand why they are coming to Salionas. And so, each and every guest helps create this particular ambience, which is always relaxed and enjoyable, where all unnecessary worries are left behind.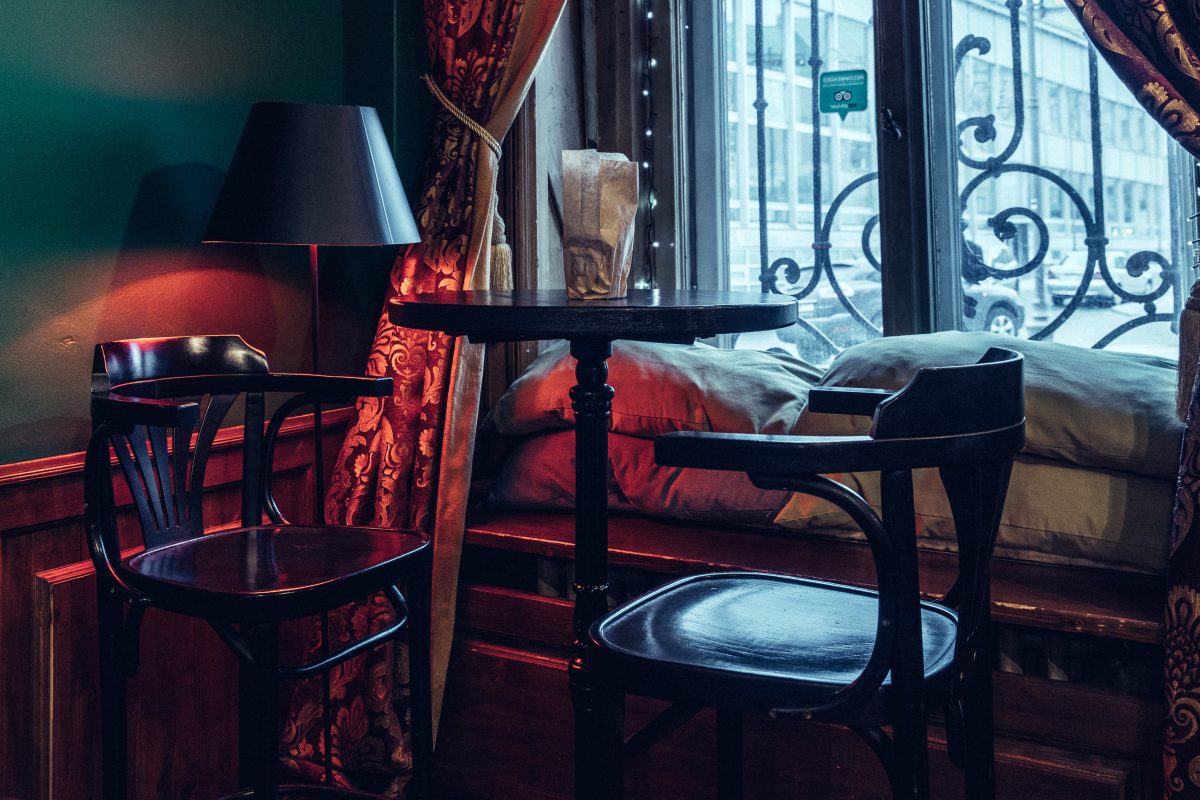 Even the girls who work for us, when they leave (hospitality work is known for being a temporary stop), they always come back to Salionas. Our family is getting bigger every year, and more precisely, we have formed a community here where there's no discomfort for people sitting at different tables to start chatting or to offer a drink to someone at a bar. People don't come here to show off or to look at others. They come here for a good time.
If guests feel like dancing on a table, they can dance on a table, if they want to have a more intimate date, they can have that too. And this is what enchants me about Salionas the most. Salionas is so multifaceted, in a sense like a living organism, changing its shapes and forms, it never fits into any predefined frames.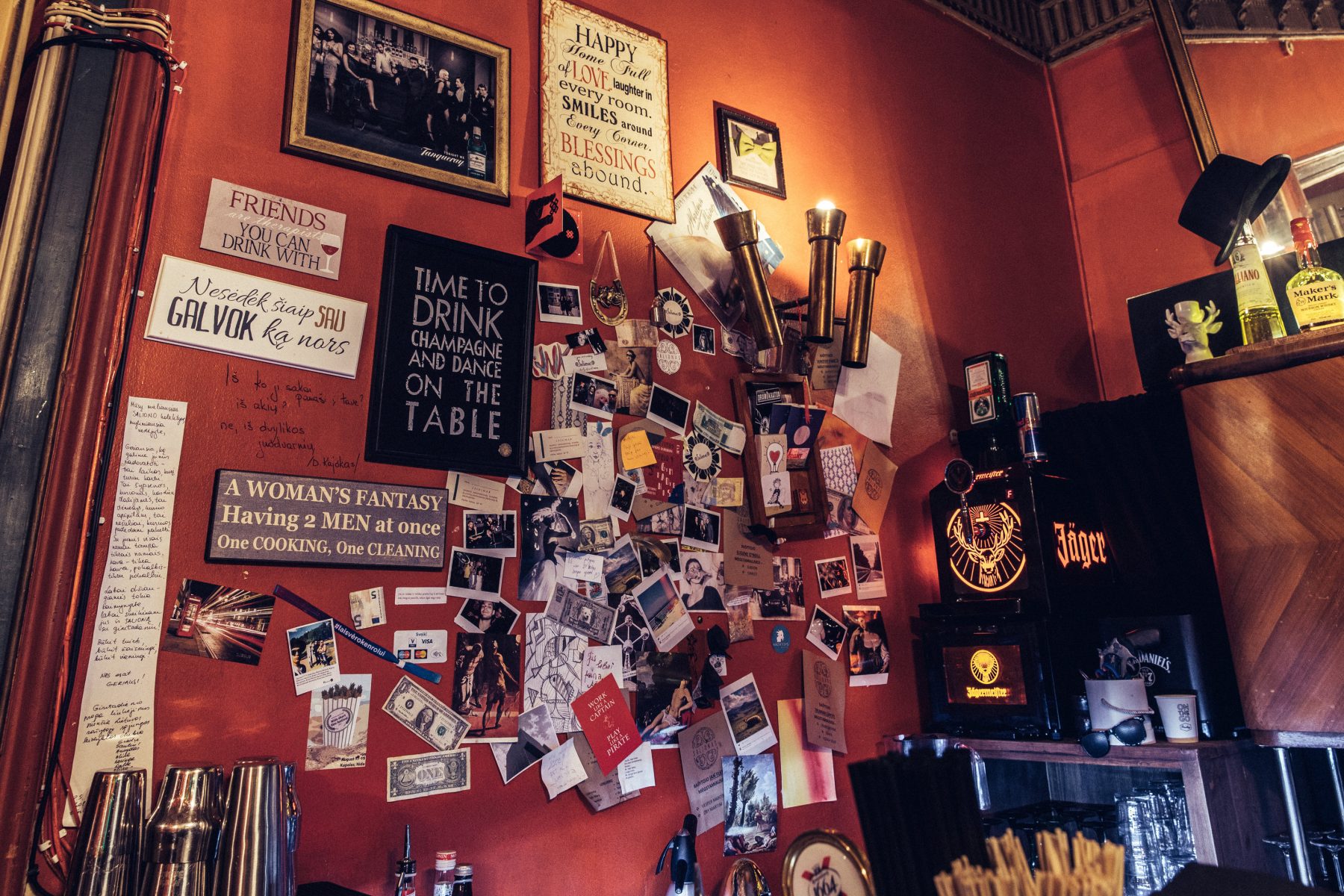 VP: So how would you describe Salionas in three words?
G: Family (that's unequivocal), craziness and freedom.
VP: Thanks Gabija for welcoming us to your family!
P.S. Shout out to Lukas for perfectly capturing the vibe of every place we visit while I chat away with people 😊