Despite being a considerably small city, the capital has no shortage of quality options when it comes to accommodation. Vilnius provides an ample range of hotels, suiting the wants, needs, and budgets of every type of visitor.
Hotels in Vilnius are every bit as varied and alluring as the city itself. From historic and chic to art-like contemporary, the list of these hand-picked places perfectly captures the diverse character of Vilnius.
Since I'm a fan of the old town (but who isn't?), that's why most offerings have one thing in common—they are located centrally. A central location just makes it so much more convenient and enjoyable to explore the city on foot.
Keep reading and find the best hotel in Vilnius for you.
Grand Hotel Kempinski Vilnius
Just steps away from the Neoclassical treasure—the Vilnius Cathedral Basilica lies the Grand Hotel Kempinski Vilnius. The property belongs to the world-renowned group of luxury hotels.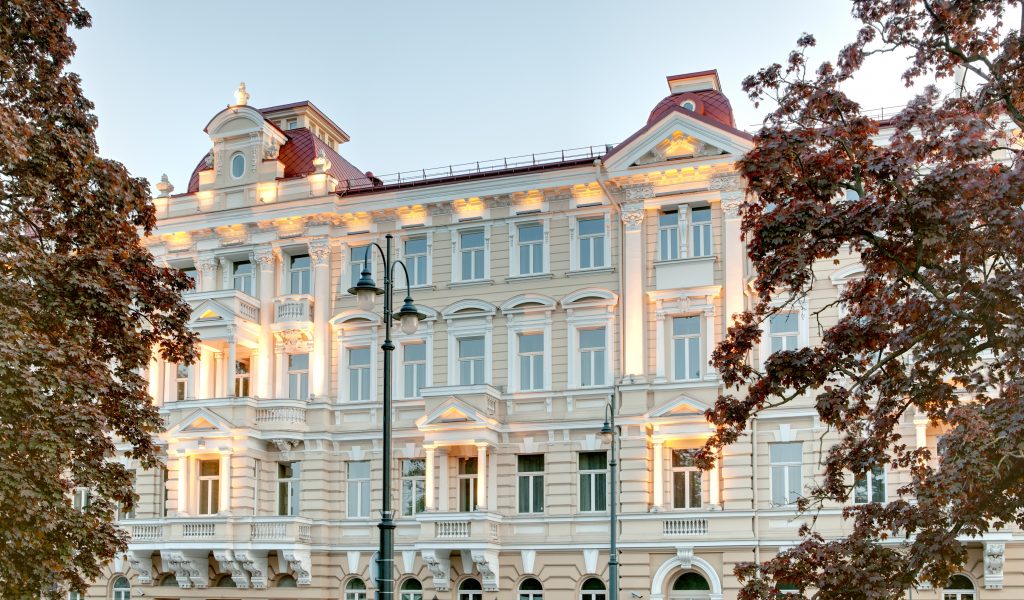 Ever since it was opened, the hotel has raised the standards of a luxury hospitality establishment to an entirely new level. The Grand Hotel Kempinski Vilnius is comprised of 96 rooms, some of which have postcard-worthy views, and it also offers a fine-dining experience, spa treatments, and lots more.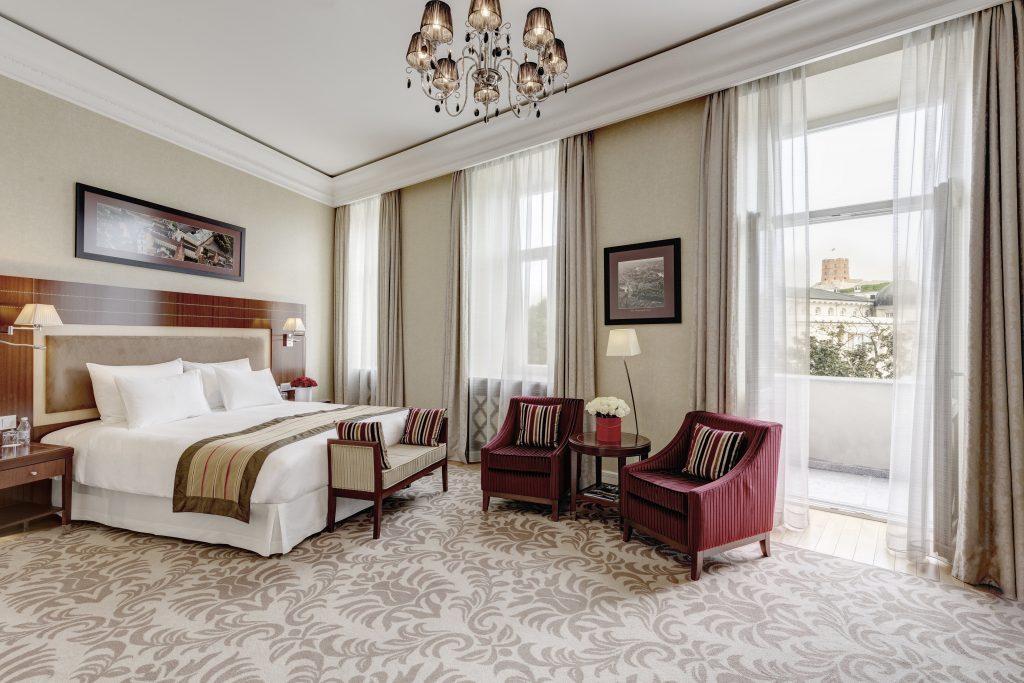 Hotel PACAI
A proud member of the Design Hotels collection, the revived 17th-century mansion Hotel PACAI allures guests with its sophisticated aesthetics fusing modern touches and authentic elements. Here, contemporary amenities meet old-world elegance in a profusion of style.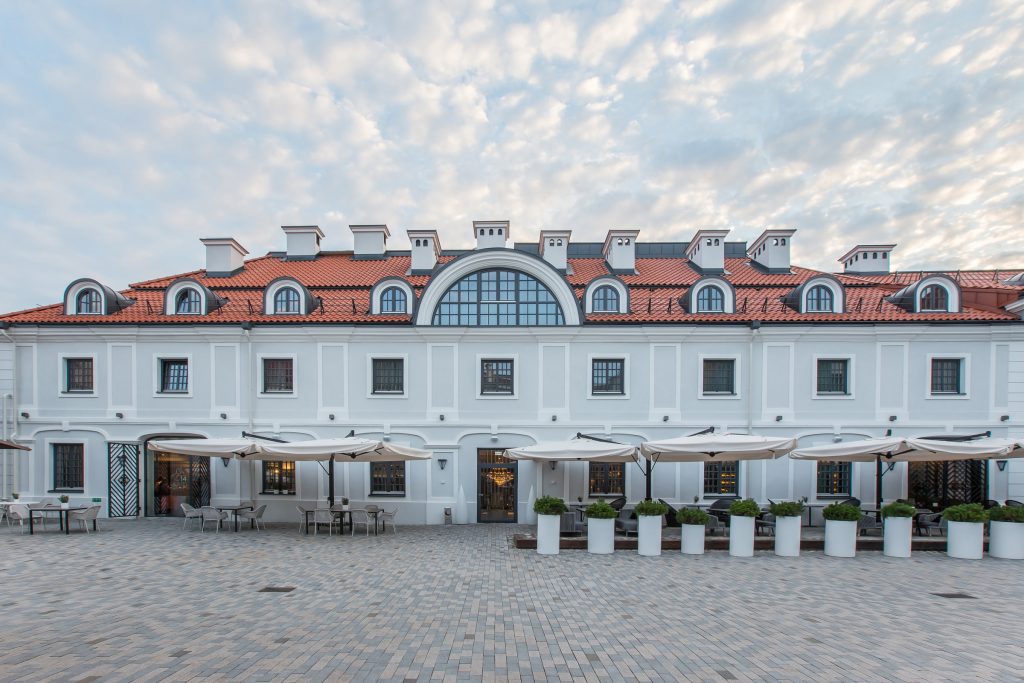 In other words, it's an architectural masterpiece with over 100 rooms, two restaurants, an enchanting courtyard, and a plentitude of services and amenities to make your stay unforgettable.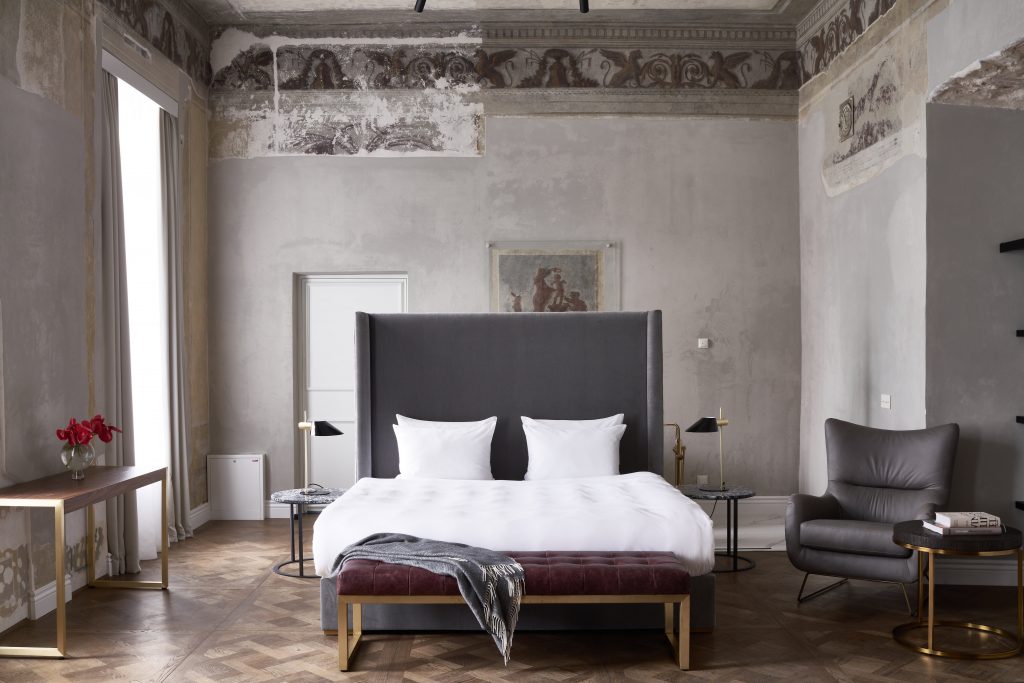 Relais & Châteaux Stikliai Hotel
Moored on a pretty secluded street in the old town of Vilnius, the Stikliai Hotel and its location both share a rich history and long-lasting traditions. For over two decades, the hotel has remained a popular choice among tourists and locals who appreciate class and privacy.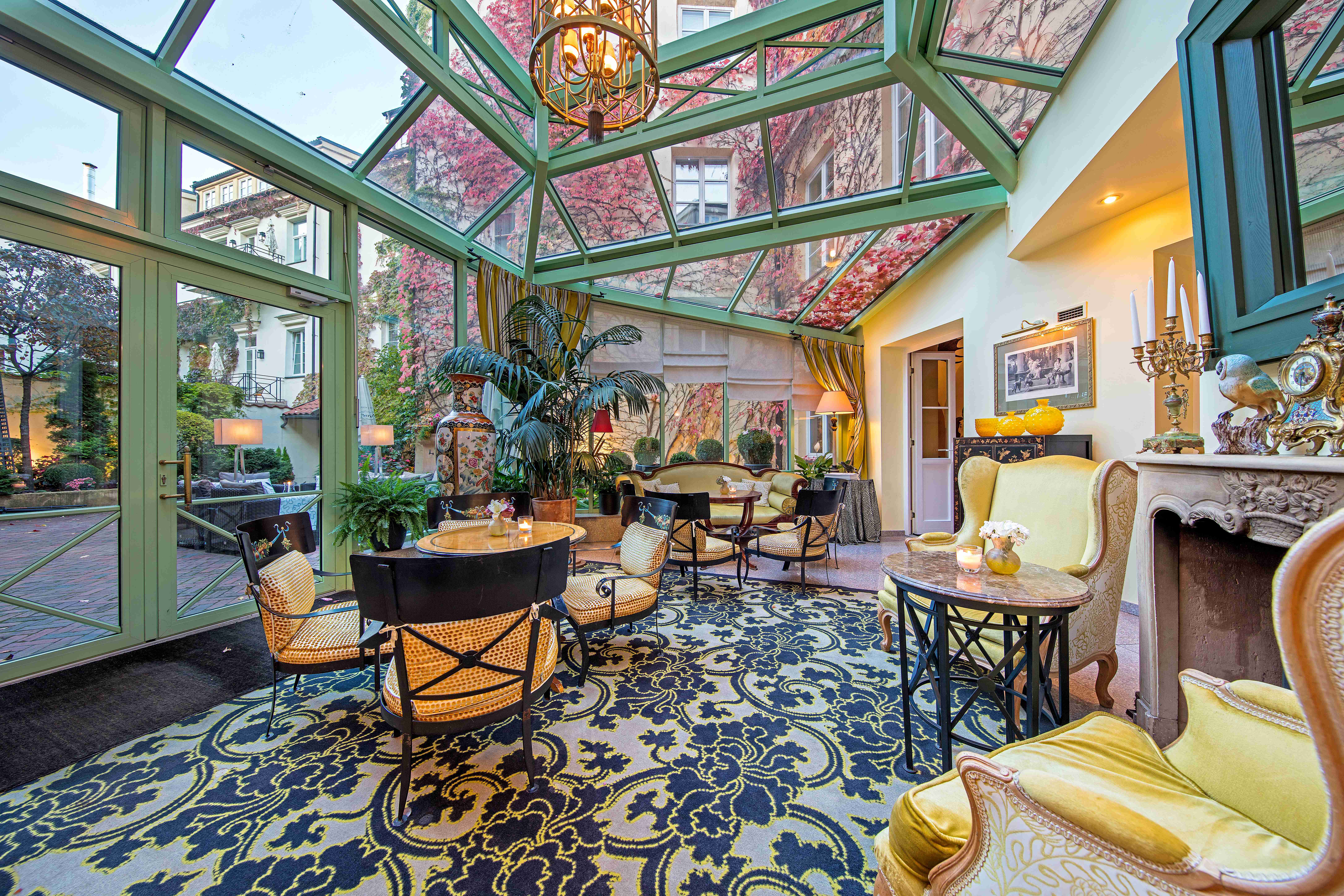 Spacious premises filled with plush couches, intimate tables, artwork pieces, and memorabilia capturing the prideful moments of the hotel and its famous guests create an enthralling impression.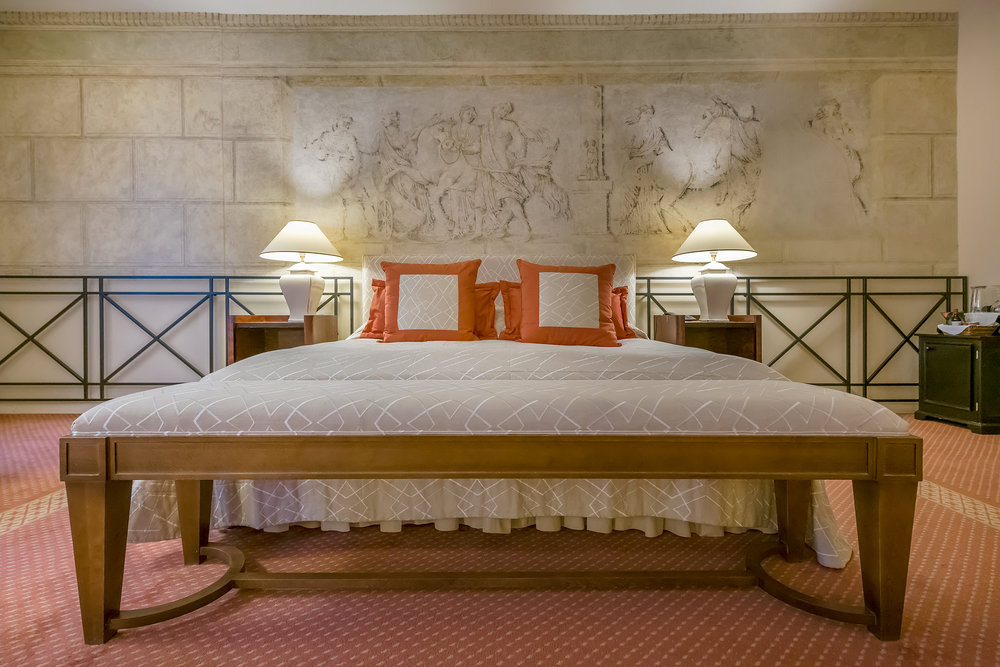 Artagonist
Artagonist is easily one of the most aesthetically pleasing accommodations in Vilnius. The hotel pulsates with art-infused décor as rooms are filled with pieces varying from paintings to textiles.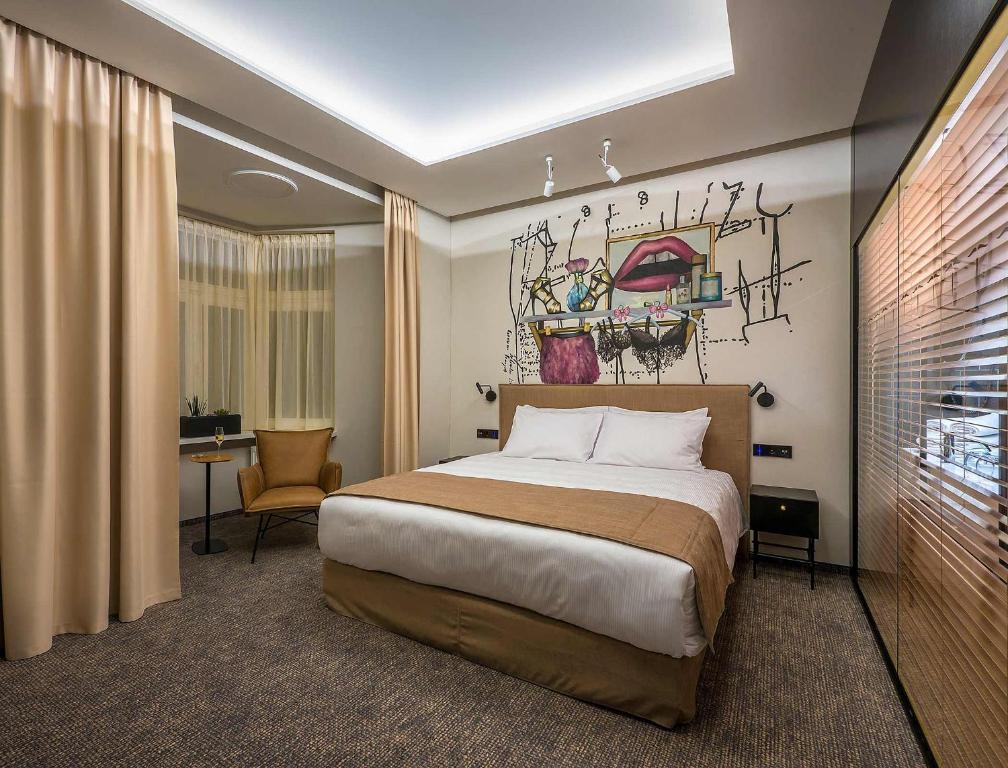 The unique character and set up of every room, paired with the hotel's unparalleled location on Pilies Street, provides easy access to the lifeblood of the city and a delightful escape whenever you enter the room.  
Radisson Blu Royal Astorija Hotel
Situated right behind the Vilnius Town Hall, right next to all historical sights, the elegant Radisson Blu Astorija Hotel is sure to cater to the needs of even the pickiest of travellers.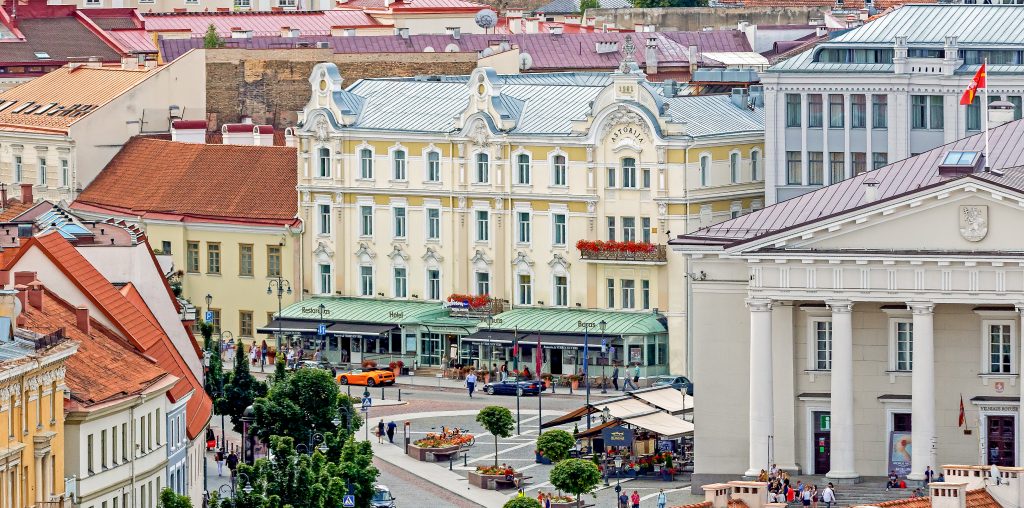 After undergoing some recent renovations and planning some more in the near future, the hotel's cosy rooms range from comfy solo options and spacious doubles to sumptuous suites, ideal for those wanting a more plush stay.
The Secret Garden Boutique
Sharing the same title as my beloved childhood book, the Secret Garden Boutique is a hidden gem located on Bernadinai Street. The charming yellow-walled townhouse nestles in a petite garden sealed away from prying eyes.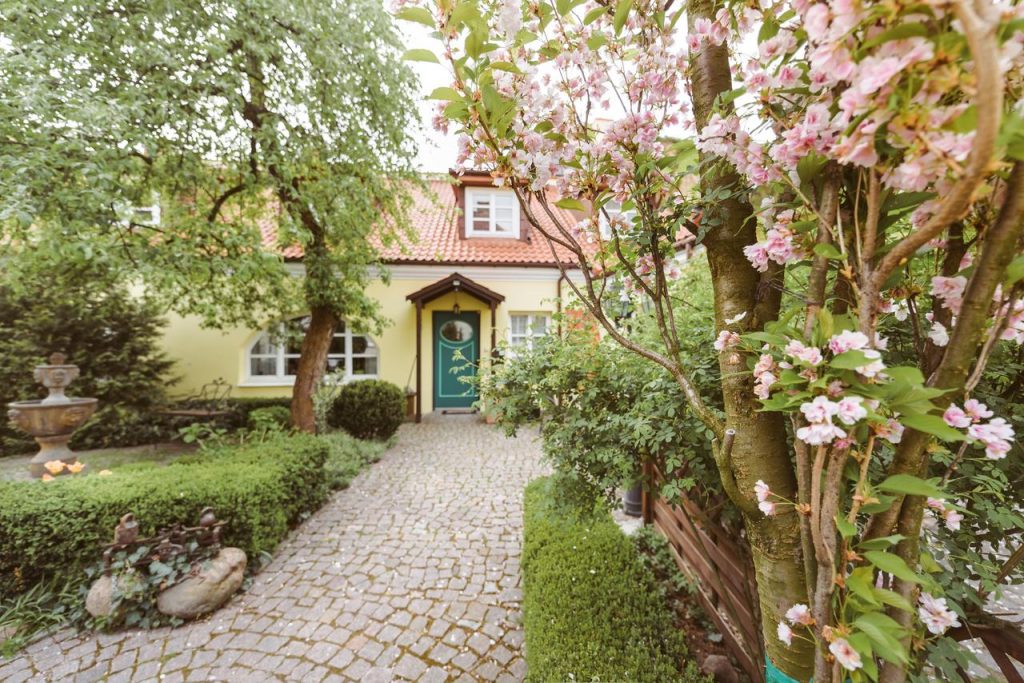 Set away from the hustle and bustle, the Secret Garden offers a convenient setting, an outdoor dining area, and classically decorated rooms. Expect fluent English, a delicious breakfast, and warm-hearted hospitality.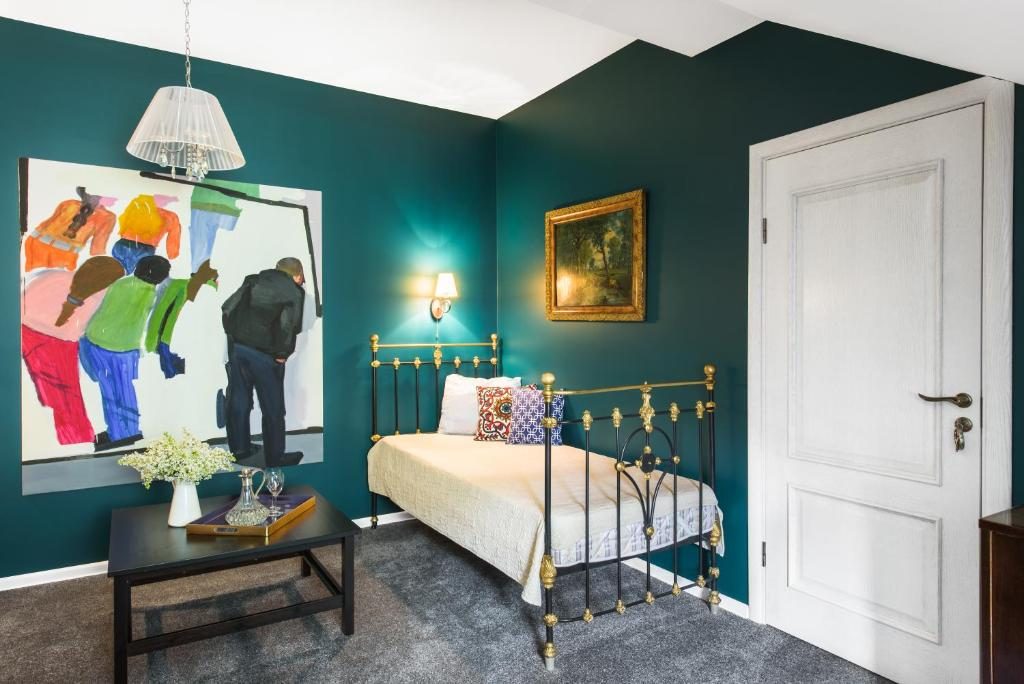 Marriott Courtyard
Across the bridge from the iconic Gediminas Tower, the four-star hotel establishment by Marriott Courtyard invites guests for a well-appointed stay. Some of the highlights of the hotel are its sleek and contemporary architecture, sustainable mindset, and innovative solutions, as well as wallet-friendly pricing.
The modern property hosts almost 200 rooms, a large conference centre, an upscale restaurant, and a summer terrace. What else do you need for a hassle-free, enjoyable stay?
If you have a favourite hotel or place to stay in Vilnius, please comment below and share with all of us.