When visiting a new city, it's all fun and dandy to roam around and explore coffee shops, but it's an entirely different story when you're working remotely and have a tight deadline.
If you started fearlessly searching for "best co-working spaces near me", remember that they tend to be relatively expensive and sometimes even require more of a long-term commitment.
There's another option: cafés. You get a cup of freshly-brewed coffee and a chance to chat with a cute barista, what's not to like? Cafés that are convenient to work from; they have a speedy internet connection, serve quality coffee and get packed quickly.
It might be time to consider cheaper and better alternatives in the capital, especially if you're short on time. Whether you're a local freelancer or digital nomad working remotely, these are our suggestions for some of the best public spaces to work from in Vilnius.
The National Library of Martynas Mažvydas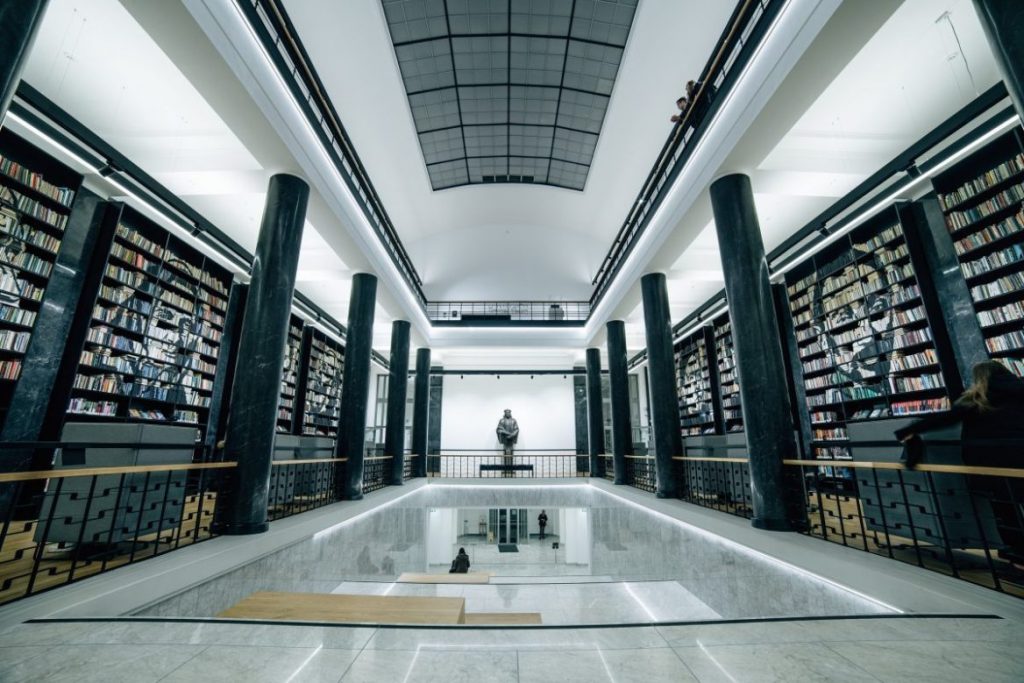 Centrally located, the library is simply an architectural masterpiece. It offers all the newest equipment, such as musical instruments and computers, as well as literature on any topic your mind might crave for. You can conveniently leave your things at one of the lockers and choose one of the many quiet spots to read or co-working spaces to focus on your next task.
Vilnius University: Central Library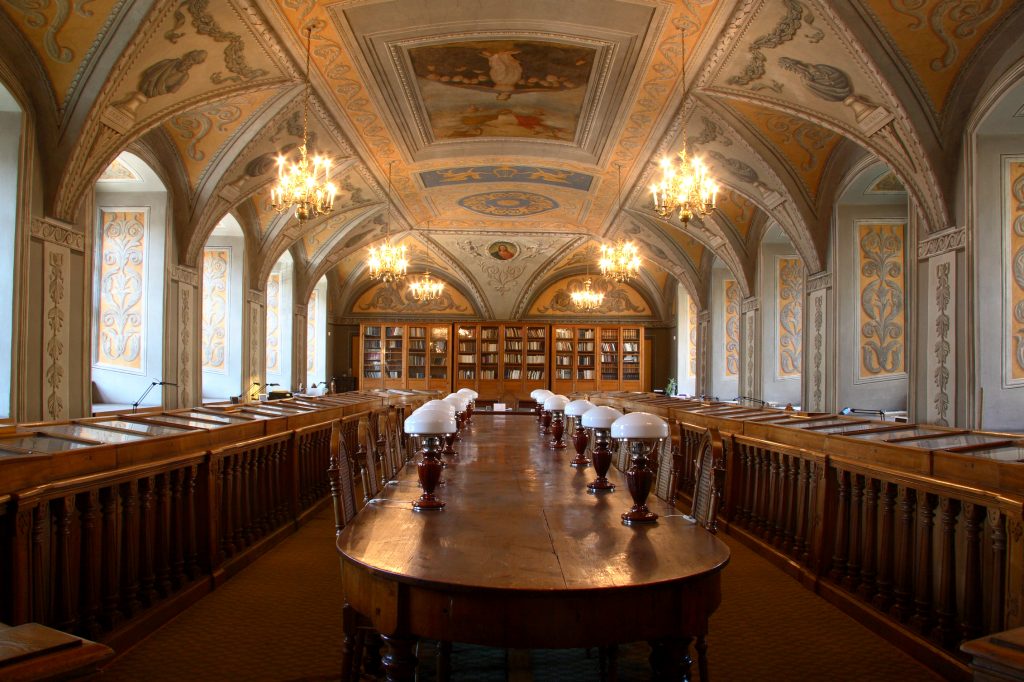 Vilnius University has several reliable options, but Central Library in particular ticks many boxes to make it a convenient location to work in. The library is located within a unique 16th-century architectural building and includes multiple reading rooms, copy room, group workrooms, room for individual work, and more. Some spaces are primarily dedicated to VU students, so make sure to double-check availability.
The Contemporary Art Centre (CAC): Reading Room
Even among locals, not a lot of people know that there's a reading room at the Contemporary Art Centre, which is accessible to everyone. The purpose of the space is to introduce readers to use the most extensive collection of contemporary art publications in Lithuania. Other than that, the beautiful, modern and brightly-lit room is perfect for an afternoon meeting or a few hours work session.