For most women, daily beauty routines are a sacred time. Especially makeup, which can have dozens of techniques, methods and tools involved. Emilija Kasteckaitė gives us an introduction to makeup and its artistry, as well as some useful dos and don'ts.
Emilija has held a brush in her hand all her life. Just that after graduating from art school and moving to Vilnius to pursue a beautician's degree—she ditched the paintbrushes for beauty brushes. Years later, she works as professional makeup artists on sets and with clients.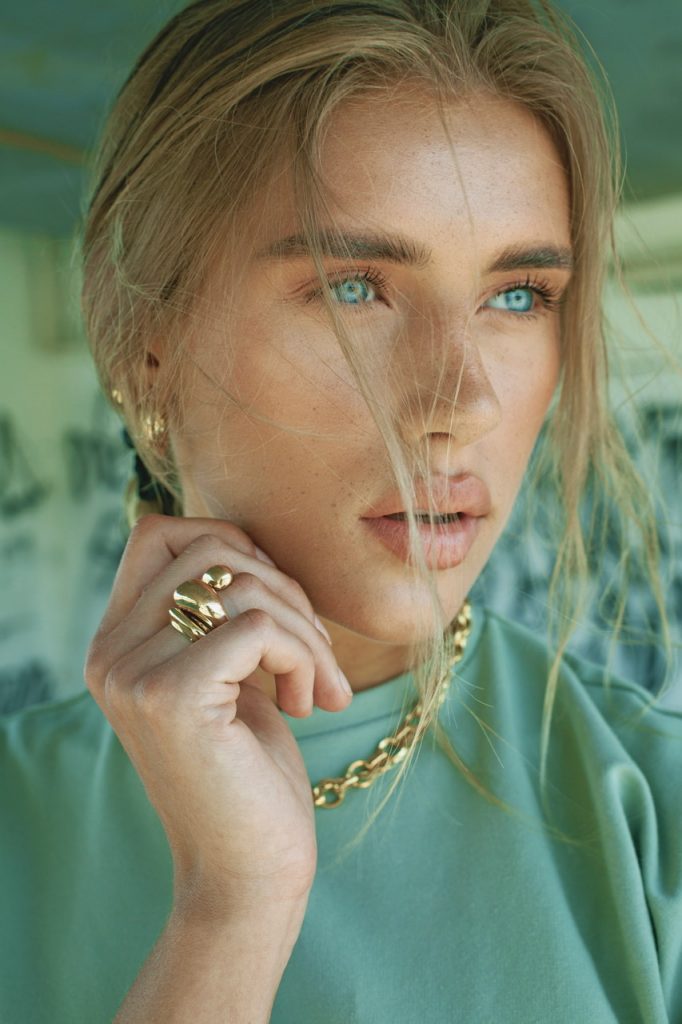 When asked—"What does beauty mean to you?" Emilija, believing beauty starts within, answered that it all starts from self-love, acceptance and actualization. "The more you accept yourself inside, the less you want to change outwardly. The kind of people, who love themselves, are particularly pretty."
Keeping this in mind, let's review Emilija's handy beauty tricks whether you love a subtle glow or a full-on glammed up look.
Skincare routine
VP: How should you prepare your skin before applying makeup?
Emilija: Firstly, the skin must be clean before applying any make-up. Both micellar water and cleanser are perfect for this, depending on which one you have on hand. A tonic can also help prepare the skin by restoring pH balance. You need to choose the right one for your skin type.
A tonic can also be beneficial to the durability of your make-up, for example, by reducing oiliness. Lastly, you need to moisturise so that you can apply your make-up evenly, and give the skin a healthy look and pleasant feeling.
Serums, creams, masks and make-up primers, are all suitable for this step. Remember that face creams can substitute the role of a primer, so don't overuse it every day. Just like most beauty products, you need to use the best products suited to your individual skin type.
VP: What are your top skincare products?
Emilija: Most likely my favourite type of product is masks. I really enjoy quality sheet masks, especially Lecler. Not a day goes by where I don't use a facial cleanser or foam, or moisturizer. Since I have problems with rashes, I also use products that include acid.
How to apply makeup
VP: What is the correct order to apply makeup?
Emilija: I believe every makeup artist has their own way. So I don't think there's one-fits-all or best way to start the process. Personally, I like to start with the face (not from the eyes or eyebrows). This way I see more clearly the overall picture and if there's a lack of brightness on the eyes or lips.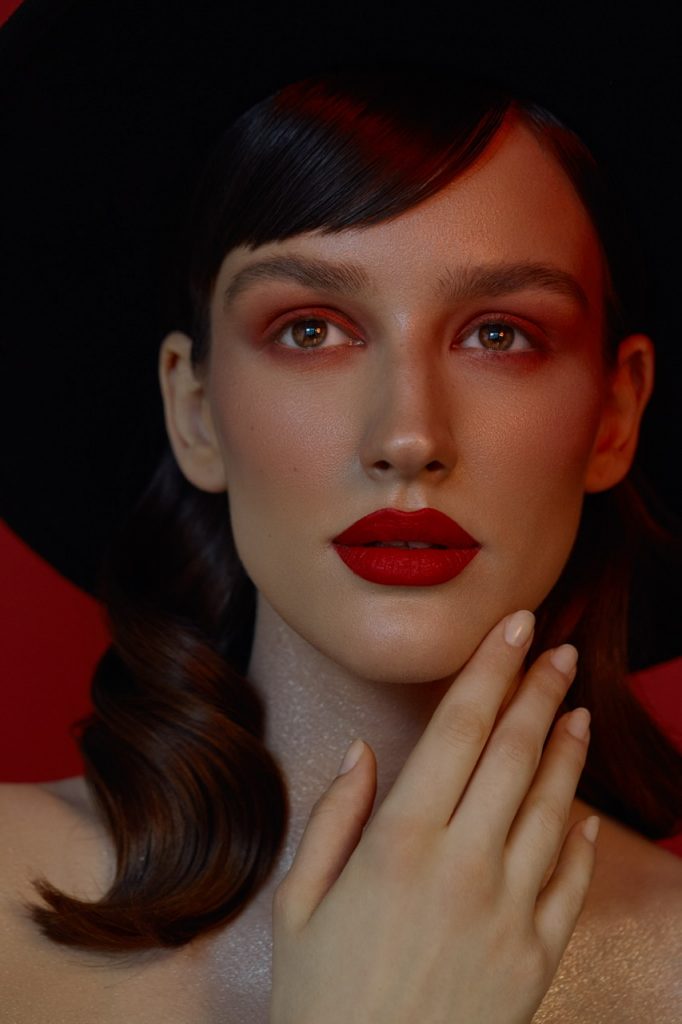 If we start with the face, the process is as follows: skin cleansing and preparation (as mentioned earlier), then covering the face with cream products;  then setting the face with dry products.
Next, I move to eyebrow shaping, eye makeup, and lastly, lip makeup. Some steps can be skipped depending on the type of makeup you're after. That also depends on the occasion, how much time you have and how skilled you are
VP: What are your recommendations for an everyday look?
Emilija: I have noticed a tendency that many women like to only touch upon their lashes and eyebrows in everyday makeup. It's neither good nor bad; however, my observation is that without an even canvas, and just mascara, the tones and shadows are more obvious.
If you don't use a foundation or concealer around the eyes, or you have some skin irritation or discolouration, using only mascara can give the impression that you are tired, rather than helping lift the face.
I recommend paying more attention to skin preparation and coverage. It doesn't have to be excessive, but proper face contouring fundamentally changes the look. Then subtly add on what's missing: mascara, lipstick, eyebrows, and maybe even an eyeliner.
VP: What are some of the most common beauty mistakes that you notice?
Emilija: Lithuanians are quite talented in the field of make-up and know how to get ready and glam themselves up. However, I noticed that sometimes it's a challenge for women to match a liquid or powder in the right shade.
My advice is that it's best to do this in daylight and not choose a shade based on the colour of your hand. Choose a shade by combining the décolleté and neck areas. The neck is usually the right shade and is lighter than the body or face.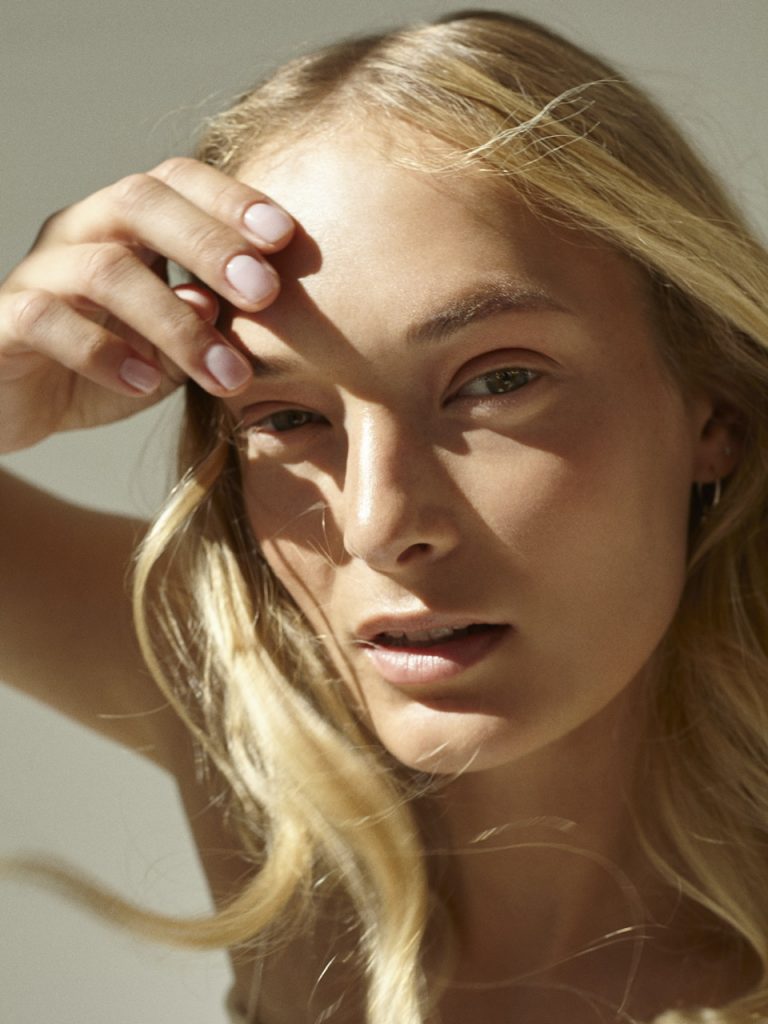 Especially among young girls, I see a tendency to make makeup as bright and sharp as possible, which moves away from a natural and youthful appearance. Although Youtube was my elementary school for beauty, not all of the tips out there are helpful.
Tips and tricks
VP: How to do the perfect winged eyeliner?
Emilija: As banal as this answer may sound, practice makes perfect. First of all, you need to find out if your eye shape is the right fit for the style you're trying. Different styles, techniques, and products can be used to achieve different effects for different eye shapes.
To achieve winged liner more suitable for an everyday look, I recommend choosing a soft pencil, which can then be spread with a brush. It's better to make your daily eyeliner thin with a short tail. The tail should rise along the end of the upper eyelid, and you should continue it in line with the lower waterline, then direct it towards the end of the eyebrow.
VP: What's your most-used makeup habit or hack?
Emilija: Apply everything in thin layers and have the patience to evenly disperse it all.