While collecting my own recommendations as well as suggestions made by others, what was to be a simple write-up snowballed into an insider's guide to discovering the top beauty hotspots in Vilnius.
So whether you want a blow-dry or a quick trim, a full-on evening makeup or a skin care procedure, here's a roundup of some of the top beauty salons in Vilnius. And for those on a tight budget, we finish this entry with a tip on how to find a beautician to match both your needs and wallet.
Kukla Beauty Box
This image house has been managed by the local stylist Kestutis Rimdzius. Kukla Beauty Box takes care of it all, from creating immaculate makeup and refined hairstyles to assisting with one's style of choices.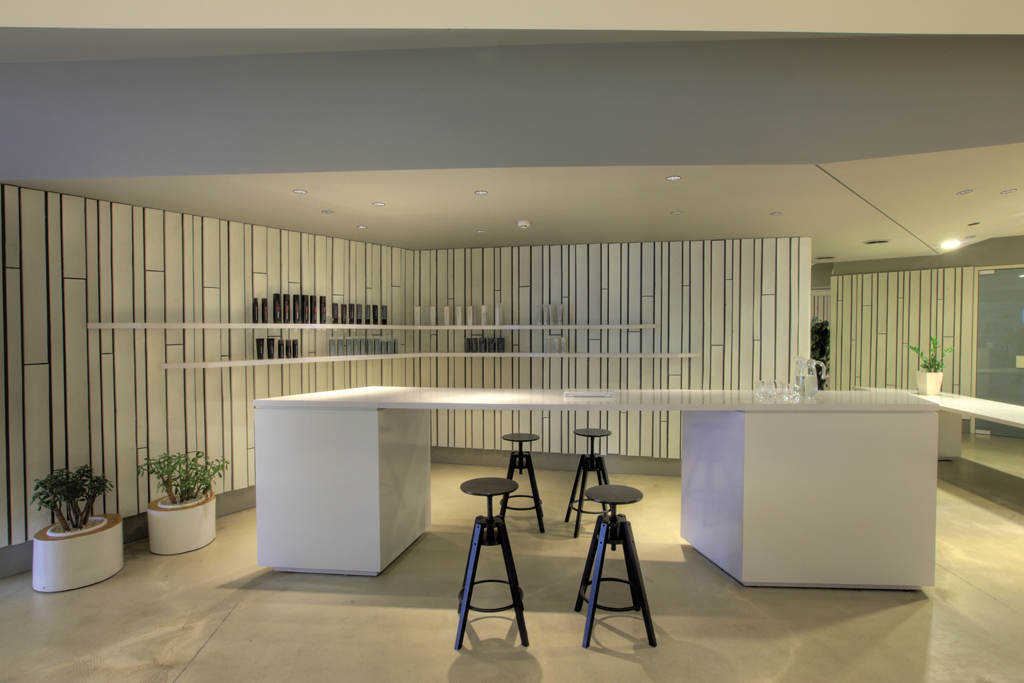 So the sky's the limit at Kukla Beauty Box, and the results are unsurprisingly flawless. In case you don't believe me, have a scroll on their Instagram feed yourself.
Website: https://www.kukla.lt/
Instagram: @kukla_beauty_box
Address: Didžioji g. 28, LT-01128 Vilnius, Lithuania
City Wax
Let me tell you, no one looks forward to getting waxed, but City Wax is a game-changer. Located on Gediminas Avenue, the salon is the ultimate spot for getting your waxing done. And it is truly rare to find such a diverse team of specialists under one roof.
While all of the salon's treatments are equally good, it's the beautifully-named pedicures like Grafaitė that you simply can't miss out on. And their manicures include some of the most intricate designs out there, but make sure to ask for a pro manicurist when making a reservation.
Website: https://citywaxvilnius.lt/
Instagram: @citywaxvilnius
Address: Gedimino pr. 35, LT-01103 Vilnius, Lithuania

GK Klinika
When I used to mention various skin issues I had, GK clinic came up as highly regarded on more than several occasions. The place provides innovative surgical and non-surgical procedures in a more clinical environment in comparison to other venues.
Even though it can be ranked on the more expensive side of our list, in return, you can be safe in the knowledge that you'll receive top-quality services. From plastic surgery to laser procedures, you'll be in meticulous and experienced hands, whatever you choose.
Website: http://www.gkklinika.com
Facebook: @GKklinika
Address: Gedimino pr. 14, LT-01103 Vilnius, Lithuania

Studio M
Studio M is arguably one of the most Instagrammable salons in Vilnius. The beauty hub is so chic that it feels more like a luxurious apartment that you really, really don't want to leave.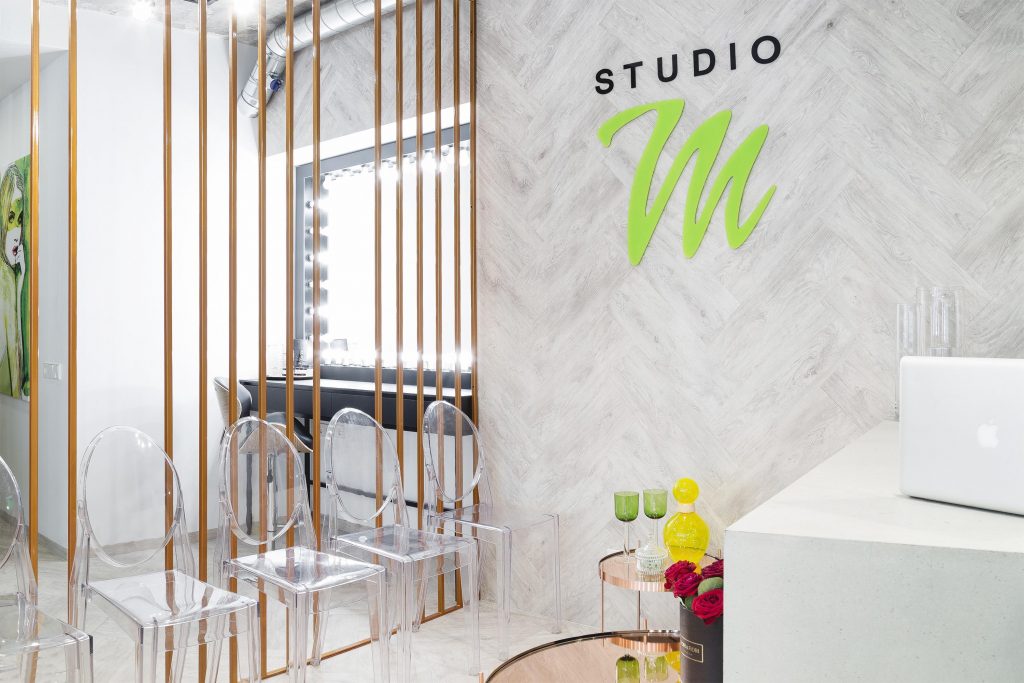 So if you're looking for a professional glam squad that can handle even the fanciest of occasions on your calendar, this is your salon. Frankly, I doubt I've ever come across a negative comment about this place.
Website: https://studiom.mytreatwell.lt/
Instagram: @studiombymilita
Address: A. Smetonos g. 4-17, Vilnius, Lithuania
Studio Glow
Another female temple in Vilnius is Studio Glow. Let's not underestimate how good professionally done lashes and eyebrows look, and it's the salon's forte. While you're there, don't miss out on a make-up session. It's a must-book for a weekend look or for anyone who has a special occasion.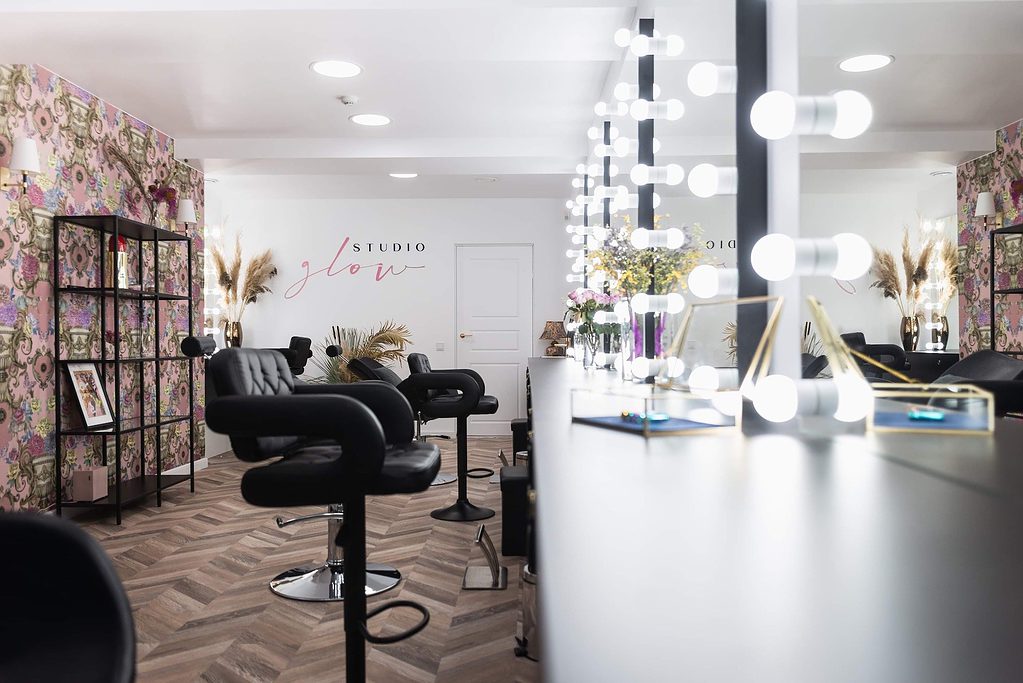 Website: https://studioglow.lt/
Instagram: @studioglow.lt
Address: A.Smetonos g. 7A-27 LT-01115 Vilnius, Lithuania
2-HD Lashes
Even though the name has lashes it in, I go there for manicures. My newly-discovered nail fairy Miglė, who works at the salon, is responsible for some of my most impeccable manicures. The best part? The salon is rarely overcrowded, and the service is always on point. 
As Audrey Hepburn once said, "I believe in manicures… I believe happy girls are the prettiest girls". Couldn't agree more. There's just something about polished-looking nails that makes you feel instantly pulled together.
Facebook: @2hdozostudija
Address: J. Balčikonio g. 3
Mad Beauty Squad
Much like its name, Mad Beauty Squad is a salon full of quirk and personality. Among many services, the salon features a roster of very talented cutters and colourists. So if you want to get your locks dipped in some of the brightest shades, then these colour wizards are here to help. How? True magicians never reveal their secrets.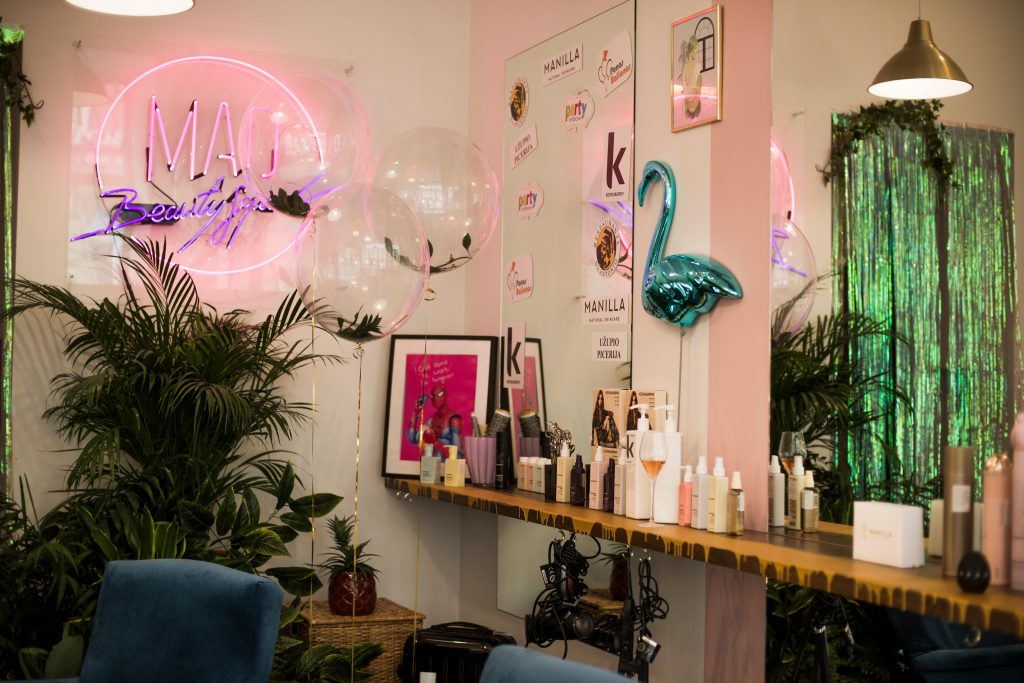 Website: https://madbeauty.lt/
Instagram: @madbeautysquad

Gatineau
Whether your skin or hair is in need of a long-lasting recovery or you just simply want to spoil yourself, Gatineau is all about getting desirable results. No surprise that the salon prides itself on its highly professional staff and loyal customer base. Returning clients year after year is the only testimonial you'll need.
Ready for a serious change? Gatineau also does head-to-toe makeovers. Think sophisticated yet trendy; this salon manages to offer the perfect mix of both for your look.
Website: https://www.groziopaslaugos.lt/
Instagram: @gatineau_beauty_salon
Address: Totorių g. 19 LT-01121 Vilnius, Lithuania
House of Beauty
A beauty mecca, conveniently located on Kalvarijų street has a wide of hair and nail treatments on offer. The salon's contemporary take on looks is well reflected in their work, especially the styles and cuts they go for. The experienced hair stylists there are meticulous with colour techniques to coax out a perfect shade for each individual. So if your hair is in need of a seasonal upgrade ⁠— look no further.
Facebook: @HOBsalonas
Address: Kalvarijų g. 2A, Vilnius 09309
UFF
Looking for a top-notch haircut? The UFF salon is famous for being, well, nothing short of awesome, really. And there are so many reasons for such a bold statement.
From clients being greeted like old friends to hairdressers treating your hair like a painter's canvas, every time, the salon creates not only a memorable look but a welcoming experience too. Even though they provide quite a few different and praise-worthy beauty services, hairdressing is their true superpower.
Facebook: @uffieciai
Instagram: @uffieciai
Address: Literatų g. 7, LT-01125 Vilnius, Lithuania

As promised, here's a top tip for all you bargain hunters. This Facebook group is a place where you can share what you're looking for and often receive much cheaper and individualized offers from various beauty gurus.
Oh, and before we part ways, if you have a beauty professional that you love or recommend, don't keep them to yourself; share with us in the comments below!