Once the rain and wind come back for yet another season, days can get gloomy and grey pretty quickly. Especially this year, when we went from wearing short-sleeved dresses to woolly jumpers in no time. In case you're looking for things to do in Vilnius on a rainy day, here's a list of ideas for you.
So now the only excuse you have to stay indoors is if you don't have an umbrella. Otherwise, choose one of the activities below to either appreciate some art, get out of your comfort zone or simply learn something interesting. Try out a dish or two, and cosy up with a cup of coffee, and forget what the weather's like outside.
1. Paupys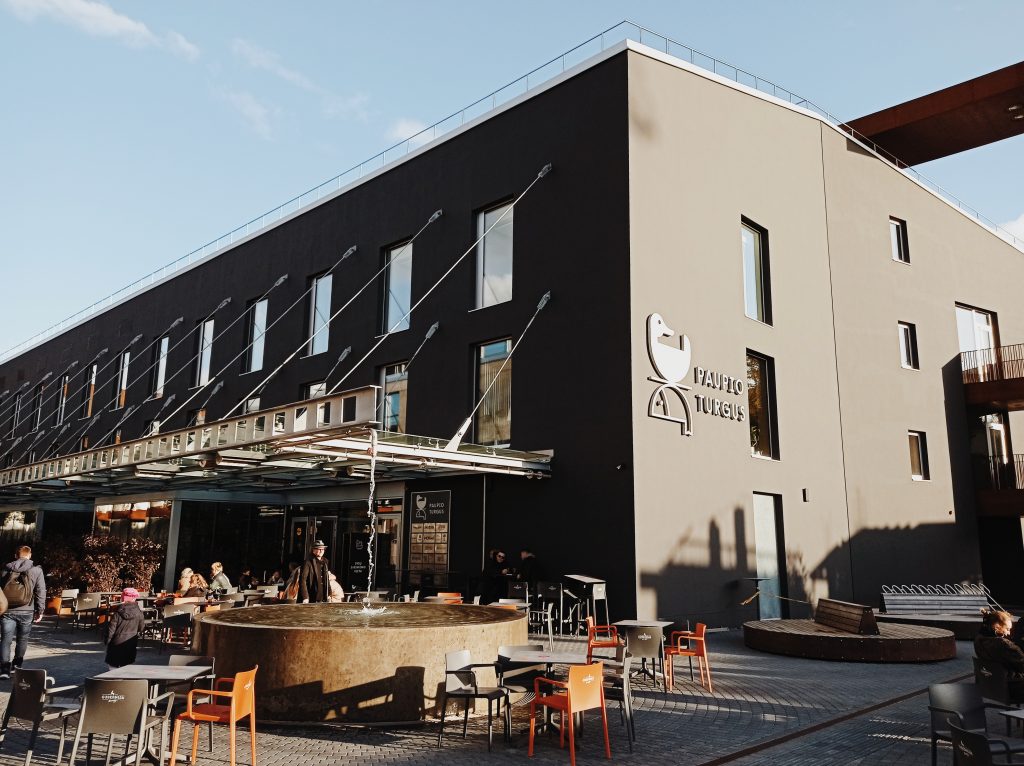 For those who haven't been to Vilnius in a while, the part of the city adjacent to Užupis will seem unrecognisable. Now there are dozens of new apartment blocks with a soft urban appearance meshed with green spaces along the river banks of Vilnelė, a place now frequented by many locals.
There are quite a few cafés and shops in this trendy area, but you can't go wrong with going directly to Paupys Turgus. The market hosts nearly 20 food and beverage outlets, including several options for local produce and grocery shopping.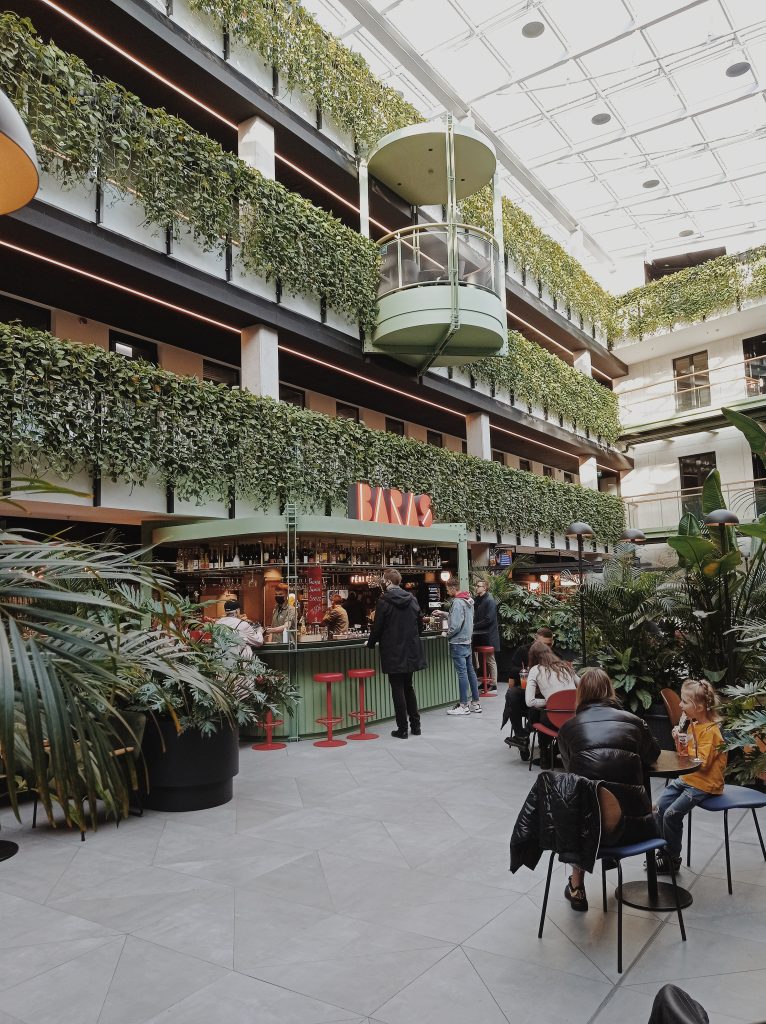 2. Movie theatres
Autumn is the season for attending performances, concerts and cinemas. After not having the option to visit as many cultural events as I used to, this year I'm going to make up for all the lost time. From the Opera and Ballet theatre to Lithuanian National Drama Theatre, considering the size of the city, you're spoiled for choice.
On a weekend, head to Tamsta, Loftas or another music venue in Vilnius for a live gig. If you're into clubbing, check out Opium or Young's Club at Halės market. For me, watching films is a Sunday activity. So you can attend one of the cosy film theatres like Skalvija, Pasaka, or even a larger cinema at Ozas or Akropolis shopping malls.
3. Alternative venues
This might be one of my top favourite things to do in Vilnius—unlocking places in the city I haven't been to yet. It's like a treasure hunt. Oddly, I have to start with the TV tower at sunset. There's just something so sentimental and majestic about seeing the city from up there. Miesto Laboratorija is another place worth a visit. It's a family-friendly hub of creativity, entertainment and education.
Next, go to MO Museum. The modern art museum has been doing an amazing job curating thought-provoking, engaging and city-related exhibitions. Another option is a former prison turned community-centre and event venue—Lukiškių kalėjimas 2.0. At this multifunctional venue, you can get guided tours, creative spaces and late-night parties.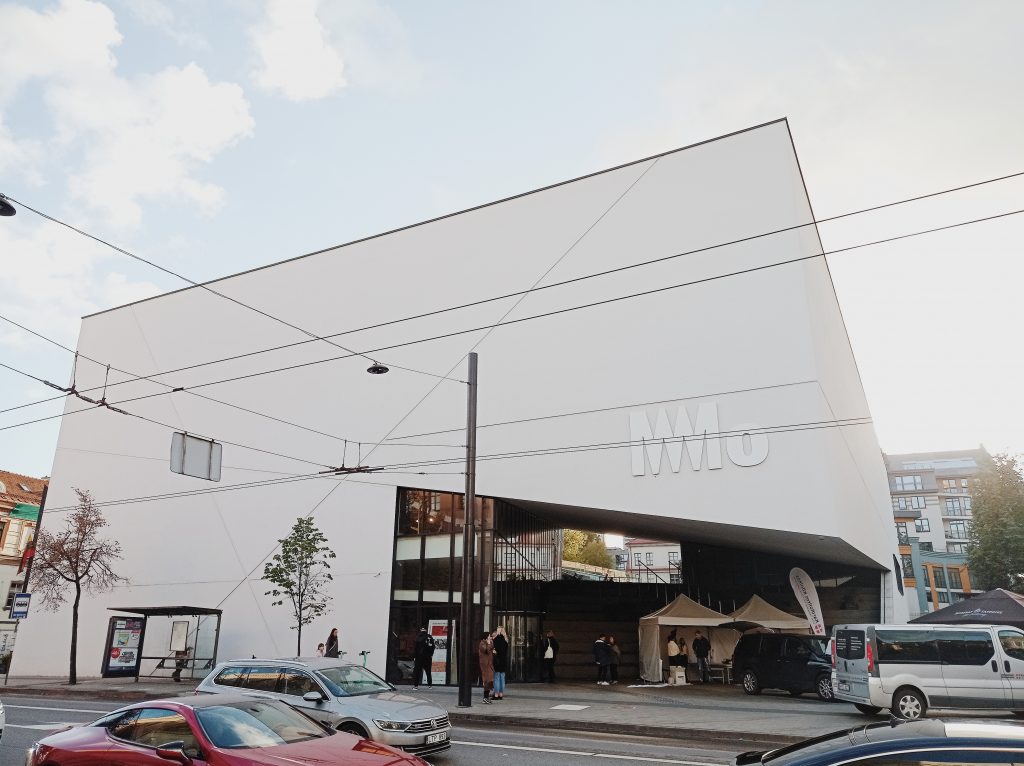 If you're into learning how things work, the Energy and Technology museum might be the place for you. As the first central power station in the city, the museum hosts all sorts of original equipment. Back in the day, at that same location used to be underground parties for d'n'b and techno lovers. The venue has just the right vibe for that!
Oh, and sorry-not-sorry, but I had to include cute animals in the list. If the post was for a day outdoors, then the Alpaca farm would be here. Since it's not, I have to add the indoor Zoo park in Vilnius. Make sure to say hi to lemurs from me while you're there.
4. Take a class
I love the sense of losing yourself in doing something you enjoy. Taking up a new hobby is the perfect activity for the wet weather scenario. From canvas painting and pole dancing to pottery class and free-climbing, you can choose to do and learn pretty much anything, really.
When I lived in Copenhagen, a friend and I did a 21-day challenge of doing something new every single day. The challenge was not only a bonding and enjoyable experience but it also made me try out things that I wouldn't have otherwise. The best one yet was taking a theatre improv class, which was pure giggles the entire time.
In Vilnius, you can do a similar thing. Reach out to people or businesses who are already doing what you'd love to do or try. Otherwise, just go the standard route and finally book that tennis, baking or a kick-boxing class.
5. Eat out
Whether you're up for a brunch session with your friends or a white-table clothed dinner with your loved one, there are dozens of restaurants and cafés in town. If you're up for trying something exquisite, go for a tasting menu at the restaurants like Amandus or Džiaugsmas.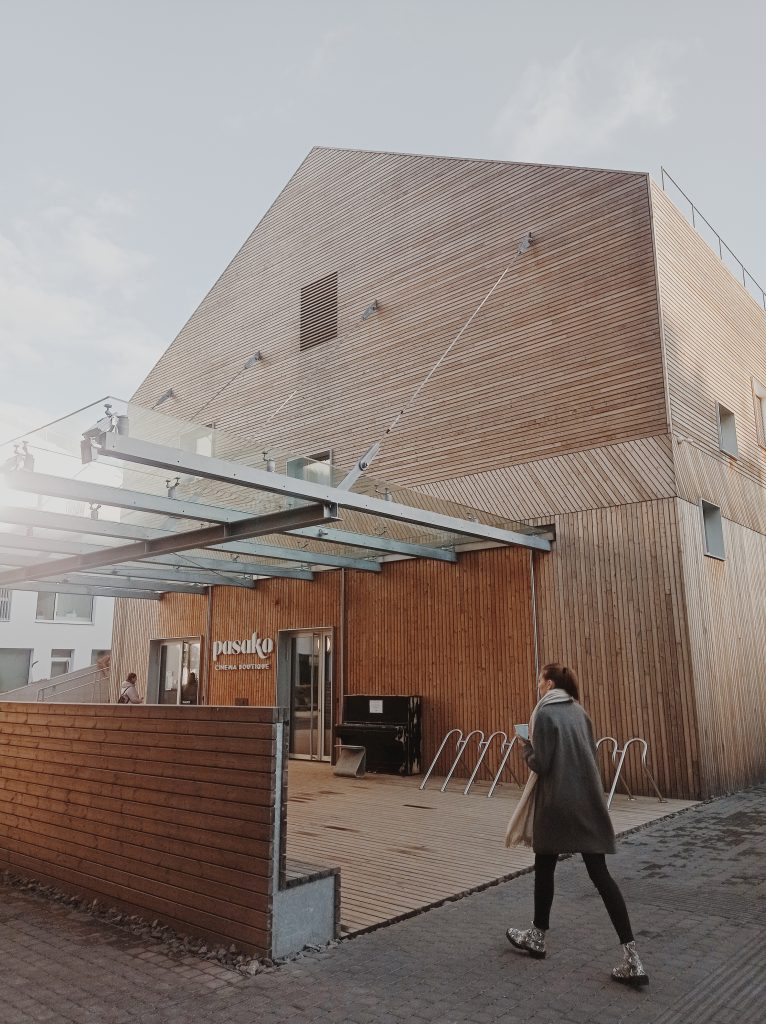 Feeling like a superb cocktail? Head to Apoteka or Nomads. I'm a fan of a freshly-roasted cup of coffee at a cosy café while it's pouring outside. It's ideal if the place is tucked away somewhere in the Old town or New town. Some of the best coffee in Vilnius can be found at Brew, Cafe Backstage, Huracan and Crooked Nose & Coffee Stories.