You know that the festive season is around the corner when a Christmas tree with its bright purple lights illuminates gloomy December evenings and the main city squares are filled with grown-ups and children alike, wandering among beautifully decorated stalls.
I bet that many of you dream of visiting Austria or Germany in the search for a real  Christmas market. But you might be surprised to find such markets in much smaller locations like Vilnius. This year Vilnius can easily compete with popular winter wonderlands in terms of how welcoming, intimate and cosy it is—its atmosphere simply consumes the city!
Similarly to 2016, a Christmas market has been built in Cathedral Square, surrounding a Christmas tree, which stands 27-meters tall with over 70, 000 lightbulbs used to decorate it. Although fans of winter extravaganza and roller coaster rides might be slightly disappointed, with 50 stalls to choose from you're sure to find something heart-warming for yourself.
Pick up some winter-themed gifts and a cup of piping-hot mulled wine to keep you warm and cheerful during a crisp winter evening. Feeling like indulging in something sweet? Make sure to check out the halva stand while you're there.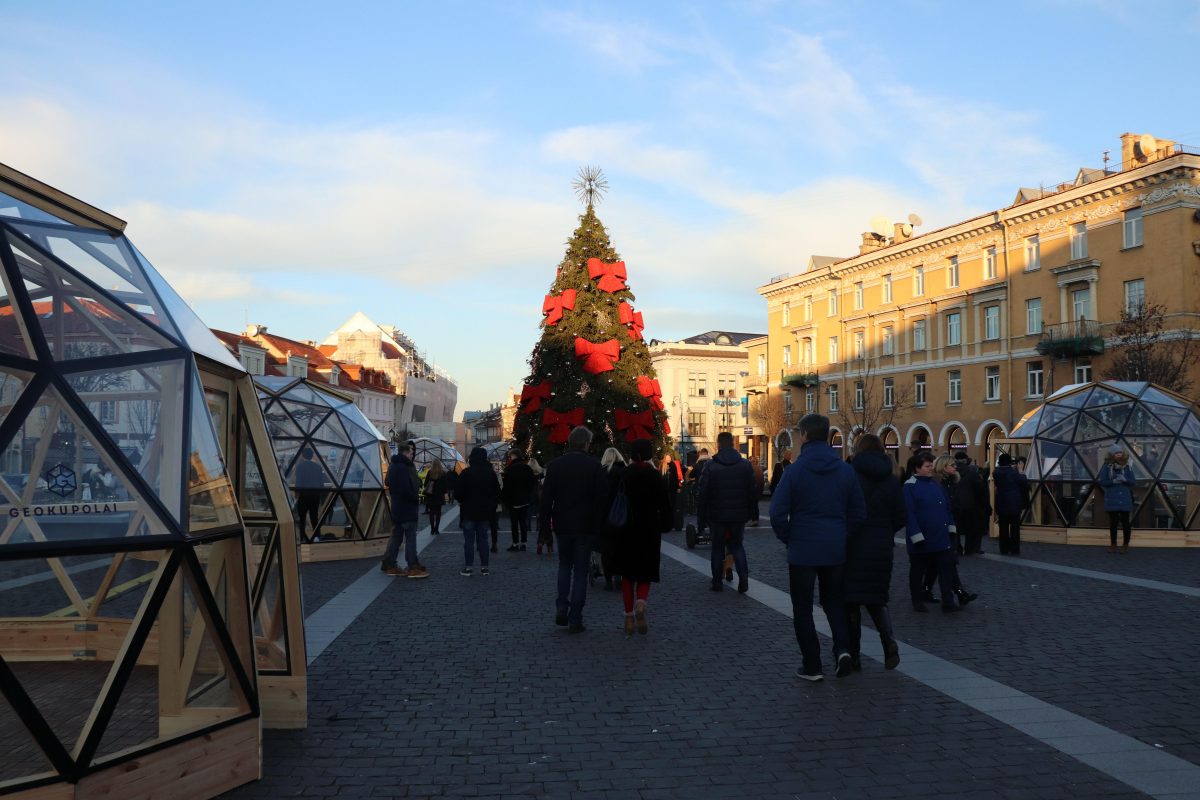 Finish off your evening with a stroll to the town hall square which has a little fair of its own with igloo-shaped kiosks, entertainment and plenty of fun! And if you love Christmassy Vilnius as much as I do, go ahead to my Instagram for a little scroll.