When you are sourcing your daily carb intake, Pinavija and Patore are two bakeries in Vilnius that present you with two appetising but conceptually different choices. Pinavija is a cute French-like café and bakery that serves a relatively classic and familiar assortment. Whereas Patore is a recent discovery offering less sinful options as most of the baked goods and desserts emphasise the use of less sugar and all-natural ingredients.
Every serious and self-proclaimed sweet tooth should check both bakeries out, but first, let's take a closer look at each of them.
Despite being one of the most popular bakeries, which is partly due to its location on a pedestrian-busy route—Vilnius street, Pinavija has still managed to earn my heart. Throughout the years, it has continued to serve fine bakes and deliver consistently good customer service, all at a reasonable price.
Pinavija is one of those cute cafés that lures you in with its delightful exterior and delicious scents. The inside looks as inviting, there are lots of pastel colours, floral ornaments and lovely wooden furniture. Let's just say that if Alice in Wonderland owned a café in Vilnius, it would be something similar to Pinavija.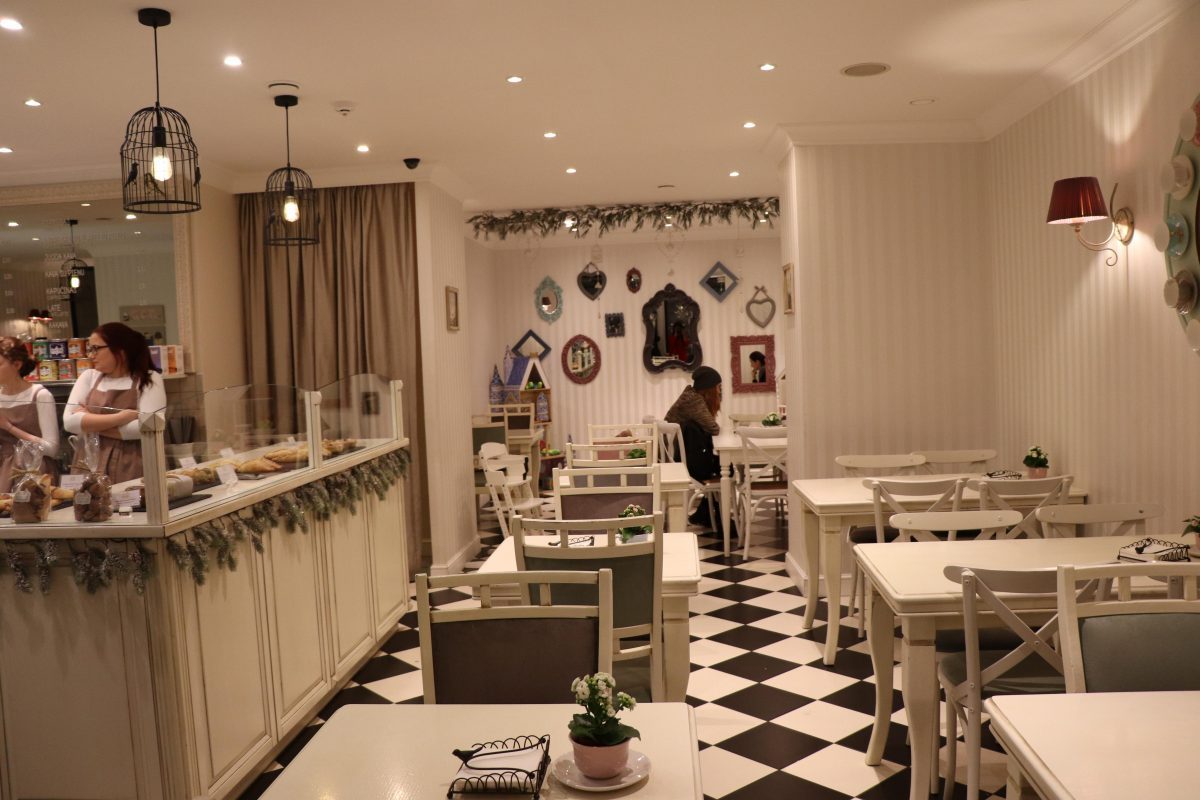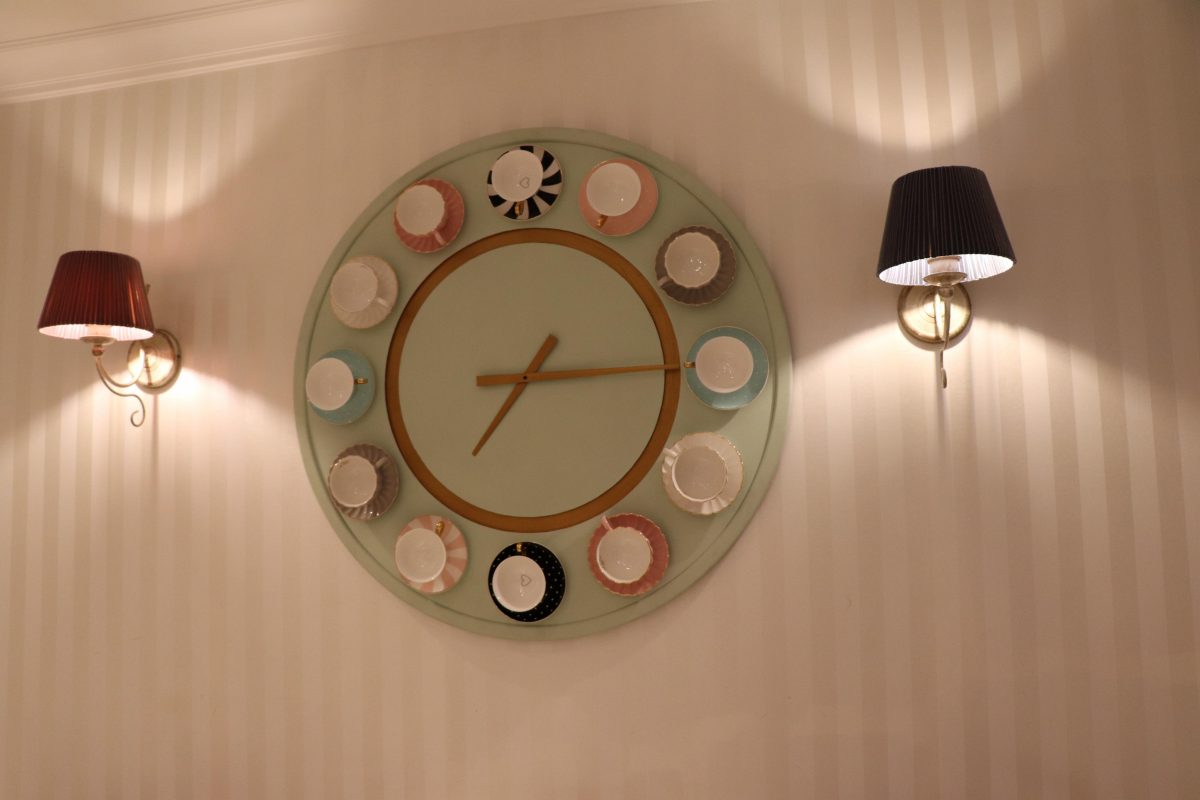 When you're there, grab a slice of creamy Napoleon cake or take out a box of my favourite pick—kibinai, a traditional pastry with different fillings, varying from mushrooms to mutton. Still feeling hungry? You're in luck. In addition to desserts, Pinavija also serves an extensive menu featuring waffles, pancakes and salads.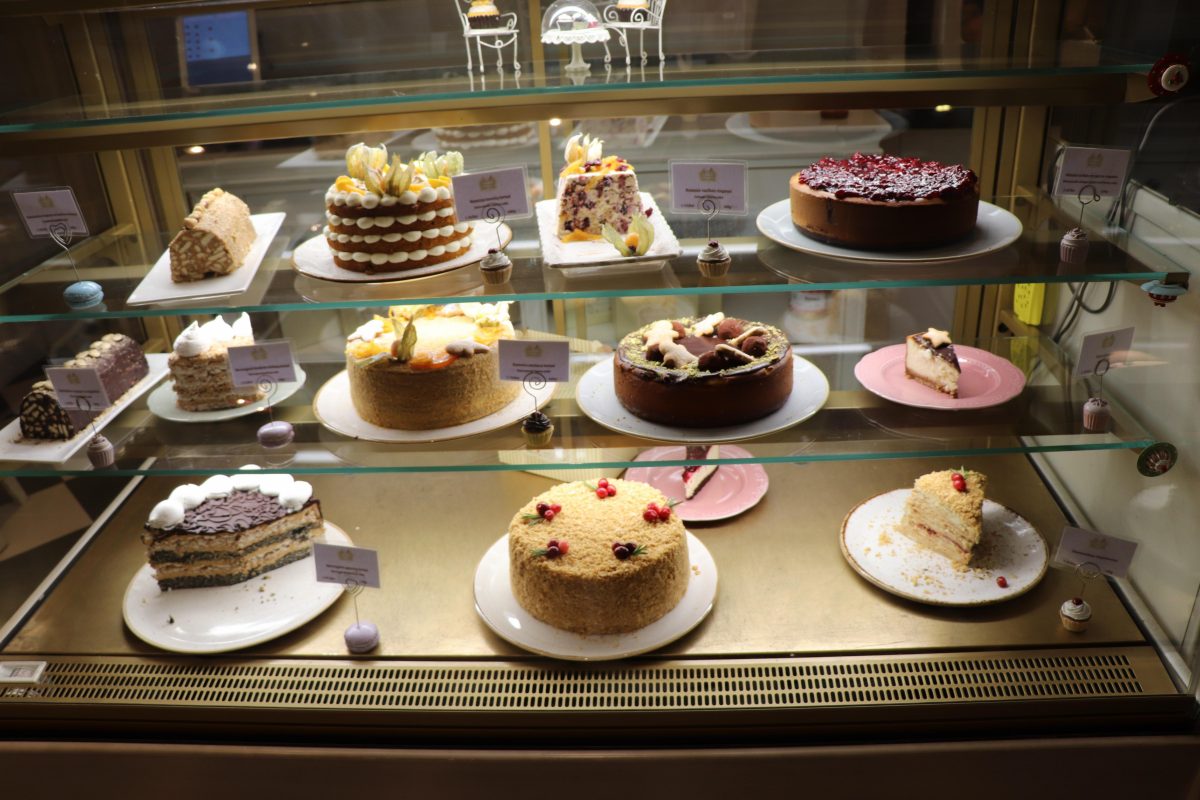 Overall, it's a nice but no-frills place, where you could spend countless hours sipping cappuccinos and chatting away with your girlfriends while your little ones play at the cosy kid's corner.
With that said, you may want to arm yourself with patience during the weekends and lunchtime, then the queues seem to be permanent, and it can get a little chaotic. On the flip side, Pinavija has relatively long opening hours, including breakfast, lunch and dinner times, so pay a visit when it's not as frequented.
Hidden away on one of the New Town's less busy spots, on the corner of Aguonų and Šaltinių streets, lies the Holy Grail of healthy desserts—Patore. I have to be honest here though, I cannot take credit for finding this gem.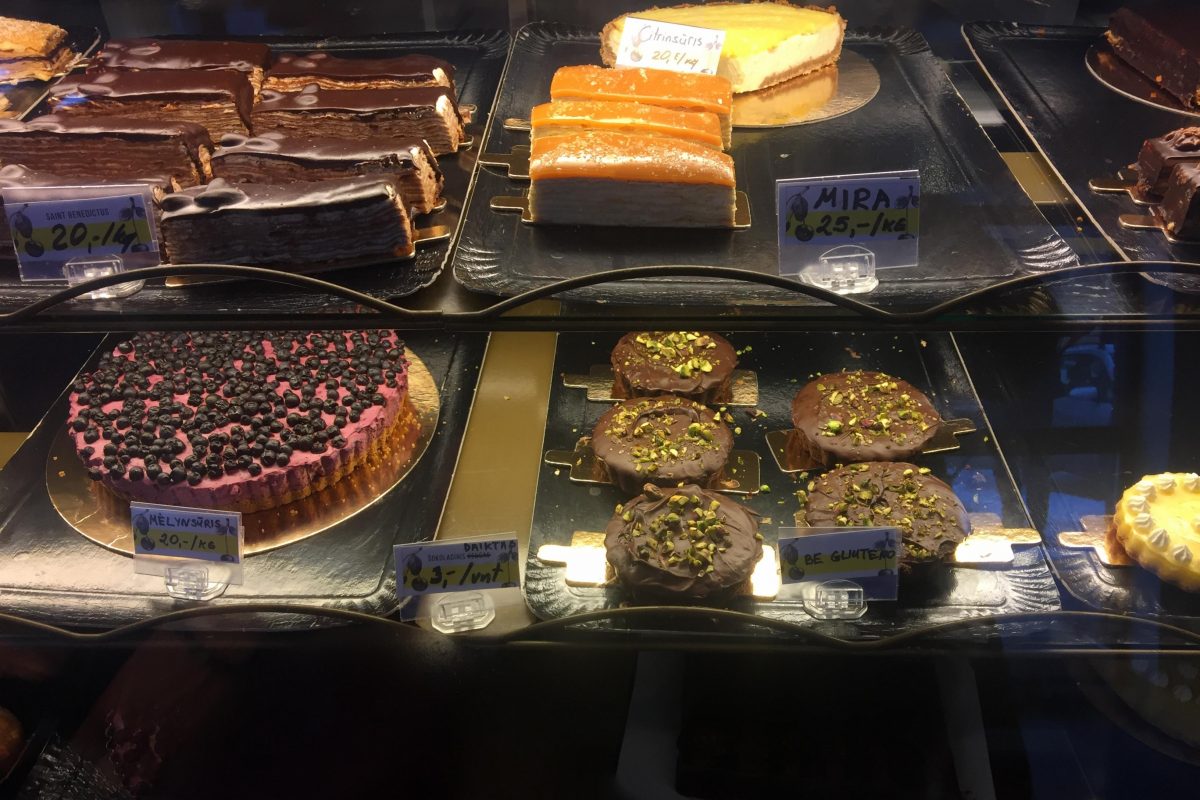 A few months ago a friend of mine recommended a bakery, filled with tasty treats made out of fresh and organic ingredients, of which most are locally sourced. There you won't find any unhealthy additives as they aim to use as little sugar as possible, so it almost doesn't count as a guilty pleasure.
As soon as you enter Patore, the experience is very home-like because you can actually see how they're rolling and baking all sorts of delightful desserts. The bakery is run by two friends, whom you'll notice straight away as they're neatly dressed in chef's uniforms and greet you heartily with smiling faces. It feels as if you have stepped right into someone else's kitchen.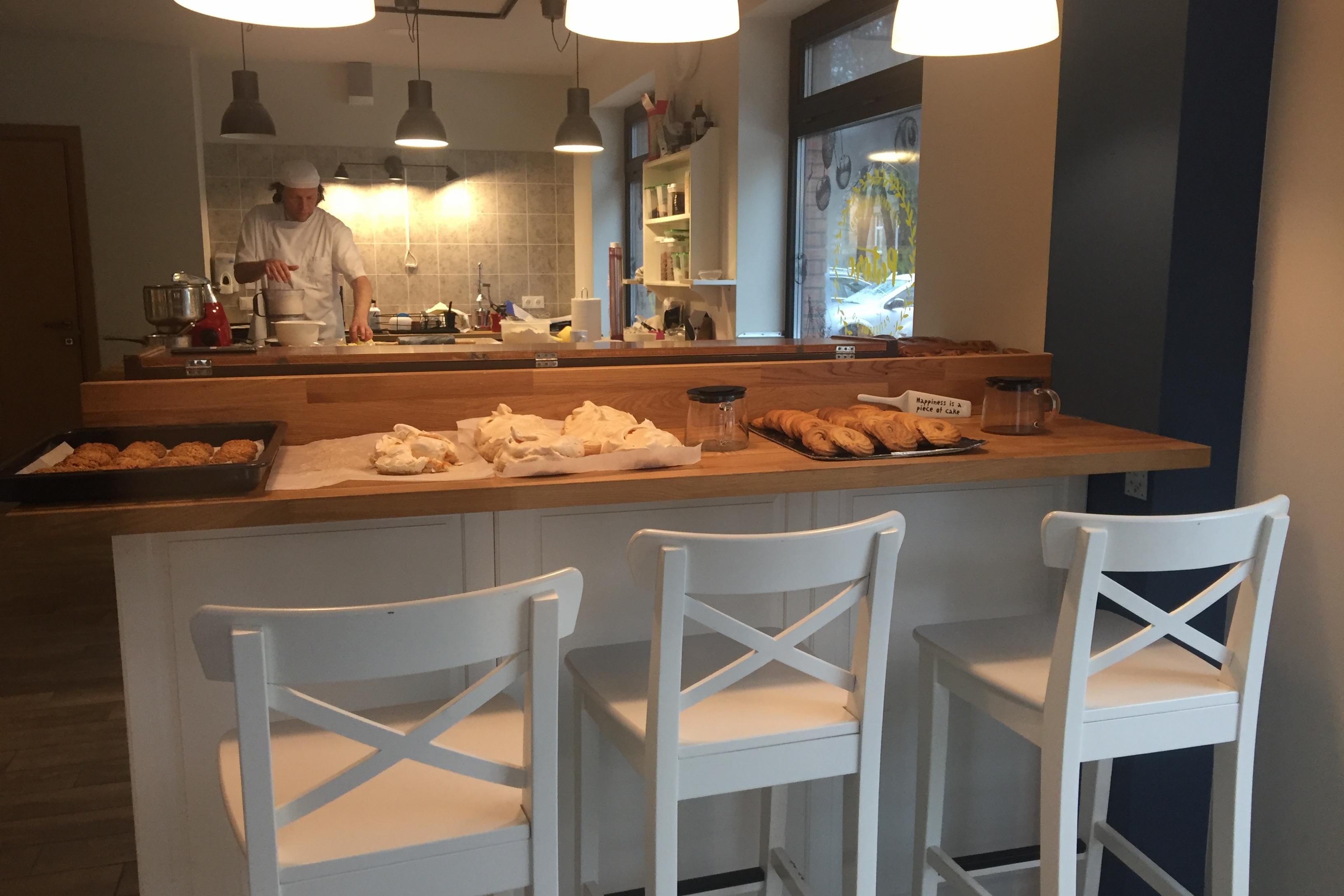 In an instant, one of the pastry chefs behind the counter starts passionately explaining everything you want to know as you're trying to choose from the galore of treats. Patore reminds me of what quality service should be like: authentic, warm and well-informed. And the bakery has set the benchmark of hospitality high.
As for the food, the owners have been creating and refining classic recipes themselves (as natural and eco-friendly ingredients require some tweaking), but this only adds more of a personal touch to the entire experience.
Not sure what to go for? Try cream-filled éclairs in several different flavours, buttery croissants or large and puffy meringues. Don't forget that Patore is not a cafe, but a bakery with a vast array of take-home baked goodies, so decide in advance where you'll munch on your delicious treats.
P.S. Now the bakery has a new pair of owners and it is called—Patorė Sesės.