The very first time I came across social enterprises was years ago when I lived in Edinburgh, Scotland. One of the most memorable examples was a social effort called Social Bite, employing people who struggled with homelessness. These type of social businesses operate to serve a social purpose and their profits are dedicated to helping resolve the cause.
That's why it was a pleasant surprise to see a similar effort—a pancake spot called Pirmas Blynas. Pirmas Blynas focuses on training and providing employment for people with disabilities. They also organise various community-oriented events such as Lithuanian lessons, board game evening and live music performances.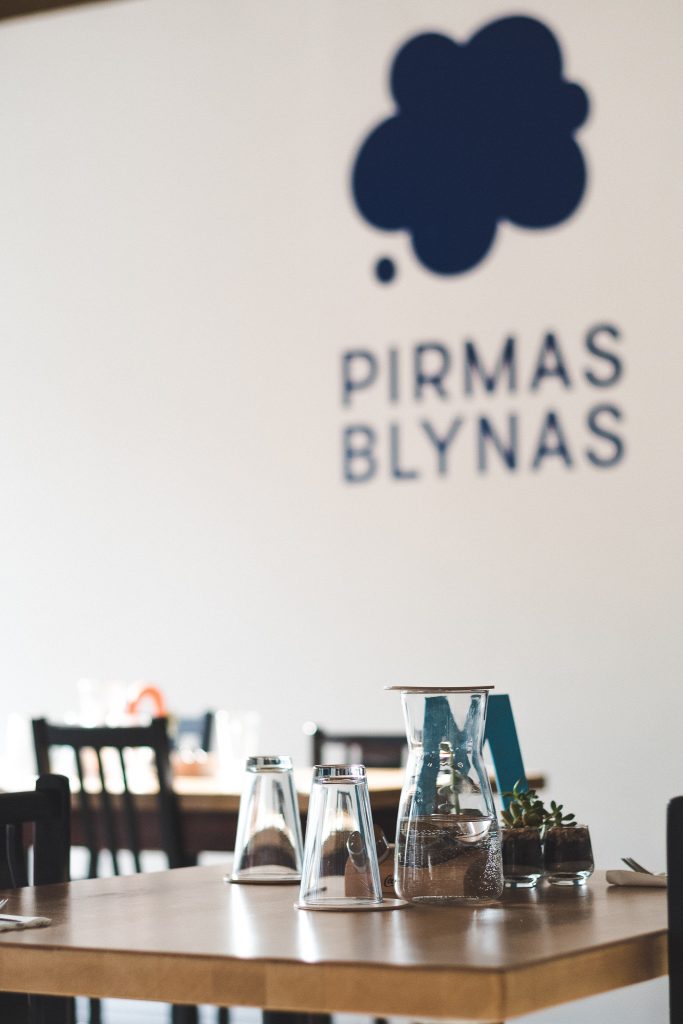 VP: How did the idea of a place like Pirmas Blynas come about?
Tim: When I moved to Lithuania about 2.5 years ago, I quickly noticed that you didn't come across disabled people—neither on the streets or shopping malls nor in other public spaces. They weren't being integrated into work settings either, so I decided to find out where they were and what occupations they have throughout the day
There are daycare centres doing the best of their ability to occupy and provide necessary support but they aren't equipped to cater to everyone in need. So sadly, those who don't get a place at a centre are spending their days at home, often isolated from society. 
I come from a country where the integration of disabled people is more developed—they can easily take on various jobs, especially the simple ones like storing products or helping customers pack at the counter.  
I used to work for a big organisation that mentored people with different disabilities in all types of locations. Even though it was a splendid endeavour, the place lacked attention to the actual development of useful skills so that employees with disabilities could adopt them later. 
This was contrary to my other work experience which was at a bakery. There, I managed 20 people with similar conditions. Our primary focus was to help the staff develop skills useful in today's work environment such as working as part of a team, serving customers or using simple selling strategies.
Consequently, through helping my team develop and learn, I realised that if we want disabled people to be and feel included in our society—work is the way forward.
VP: Who's behind Pirmas Blynas? Tell us a bit more about yourself and your team.
Tim: We run a well-rounded team of several professional chefs, 4 workers, 2 interns and myself. The chefs aren't disabled; they simply decided to join us because they believe in our social goal.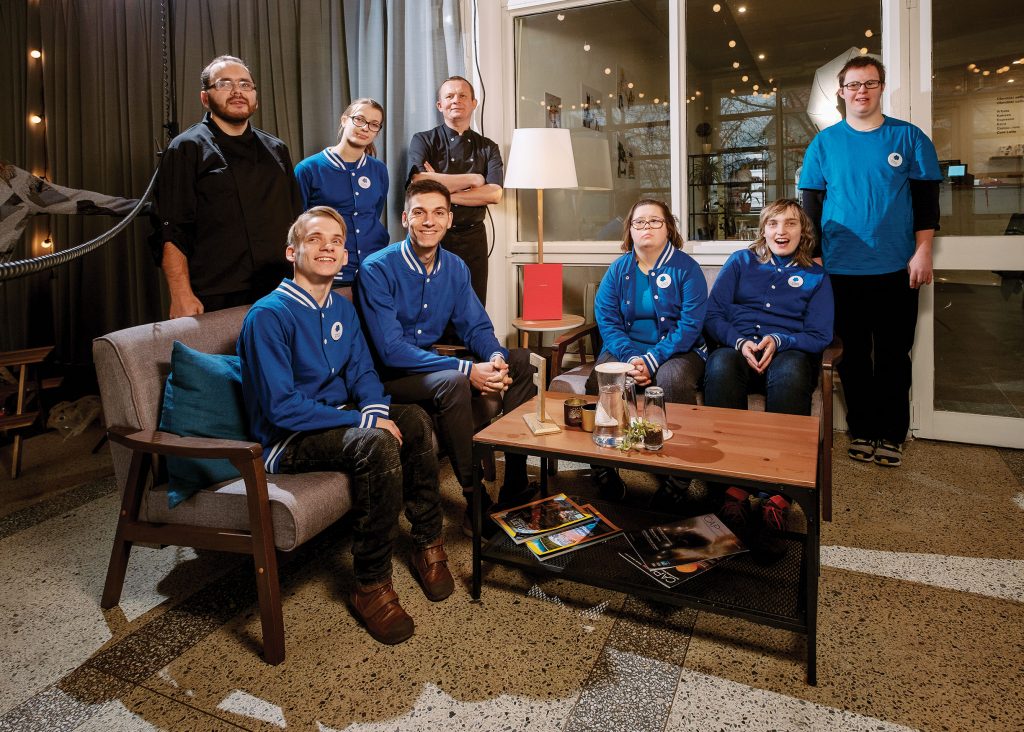 All four workers started out as interns and have progressed to workers with a contract. The progress took place not only because they did their jobs well, but also because they enjoyed working at a restaurant and serving clients. 
Also, if you ask me what kind of disability they have, I cannot really answer—we emphasis on what they can do well and then find them a matching skillset. 
VP: What can a first-time visitor expect from Primas Blynas? 
Tim: If you come in for the first time, you can expect to be greeted with a heart-warming and genuine smile like no other. Our employees like to speak to people and be as helpful as they can, including handling the cash register, taking orders, serving tables, and the like.
I'm not overstating when I'm saying that they run the entire restaurant. Even though some clients still find it surprising that most of our workers are so self-reliant.
VP: Whether it's an emotion or experience, what do you wish every customer would take away with them after visiting Pirmas Blynas?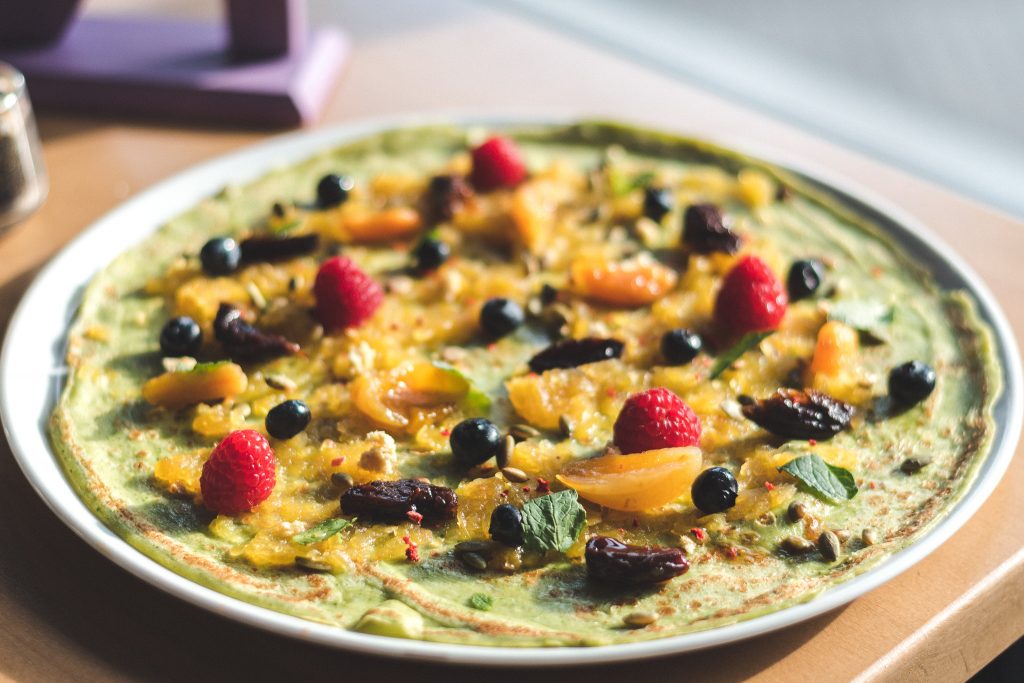 Tim: I truly hope that people who have eaten here are first and foremost satisfied with the food and secondly, that they enjoyed their time due to an ever-welcoming atmosphere we're striving to create. I hope that in the near future, society will realise that a lot of people with disabilities are fully capable of working and more companies will consider hiring a diversified workforce. 
In a nutshell
Must-try: Our monthly pancakes. Every month one of our workers can create their own pancake together with one of the chefs which then appears on our menu for the entire month.  
Average price: €5.85
Bookings: If you come with a bigger group we advise reserving a table, otherwise, walk-ins are fine.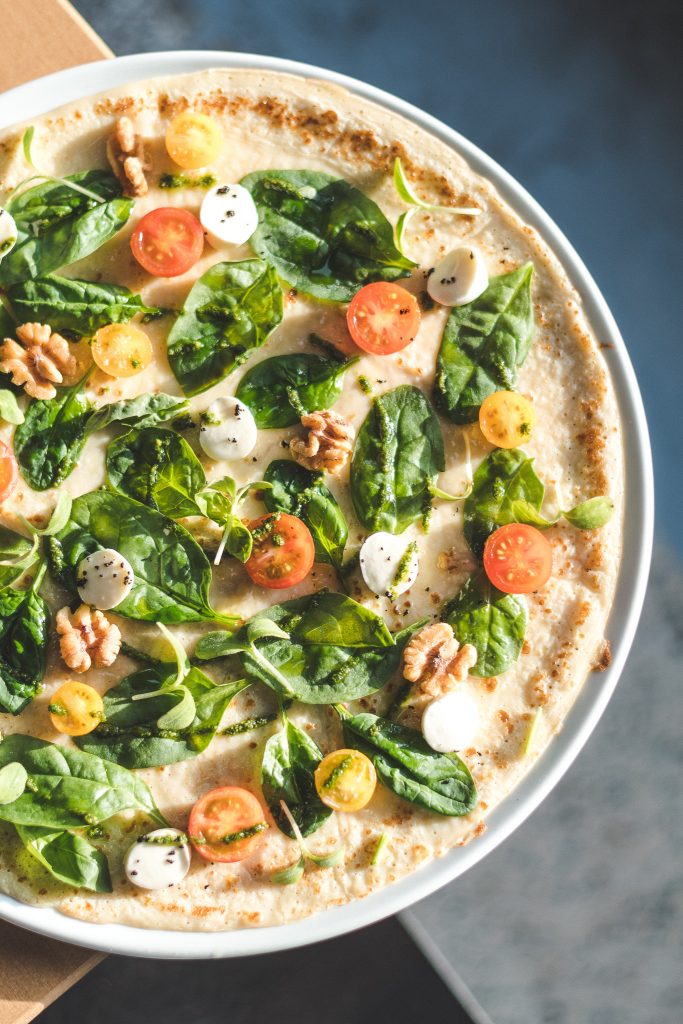 VP: Where can we find you in the digital sphere?
Tim: Like most, we have a website www.pirmasblynas.lt providing more information on the restaurant as well as our initiatives. You can also reach out via Instagram or Facebook.
VP: Thank you, Tim, for making a positive change and introducing our readers to what Pirmas Blynas is all about.