Ice Dunes is a small and boutique-like gelateria on Bazilijonų street, and a family owned business run by Gabija and Paulius. The contemporary Italian-style ice cream spot has self-proclaimed gelato pilgrims returning for the third season in a row.
The menu is not limited to gelato and sorbets only, of which half are vegan-friendly options. You can also choose from desserts like milkshakes; ice cream filled macaroons, cakes, or if you're lucky, their speciality desert—baked ice cream. To top it all off, they serve delicious coffee supplied by Crooked Nose as well as rare-to-find Nepalese tea.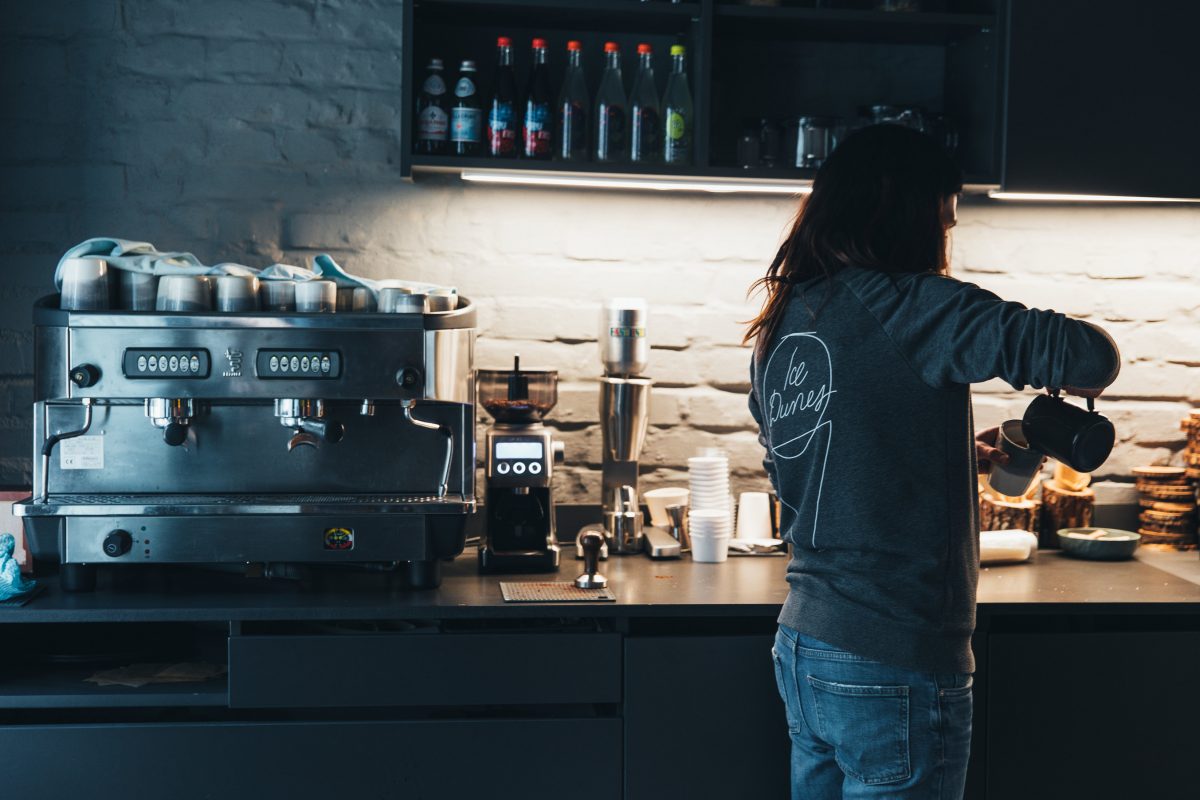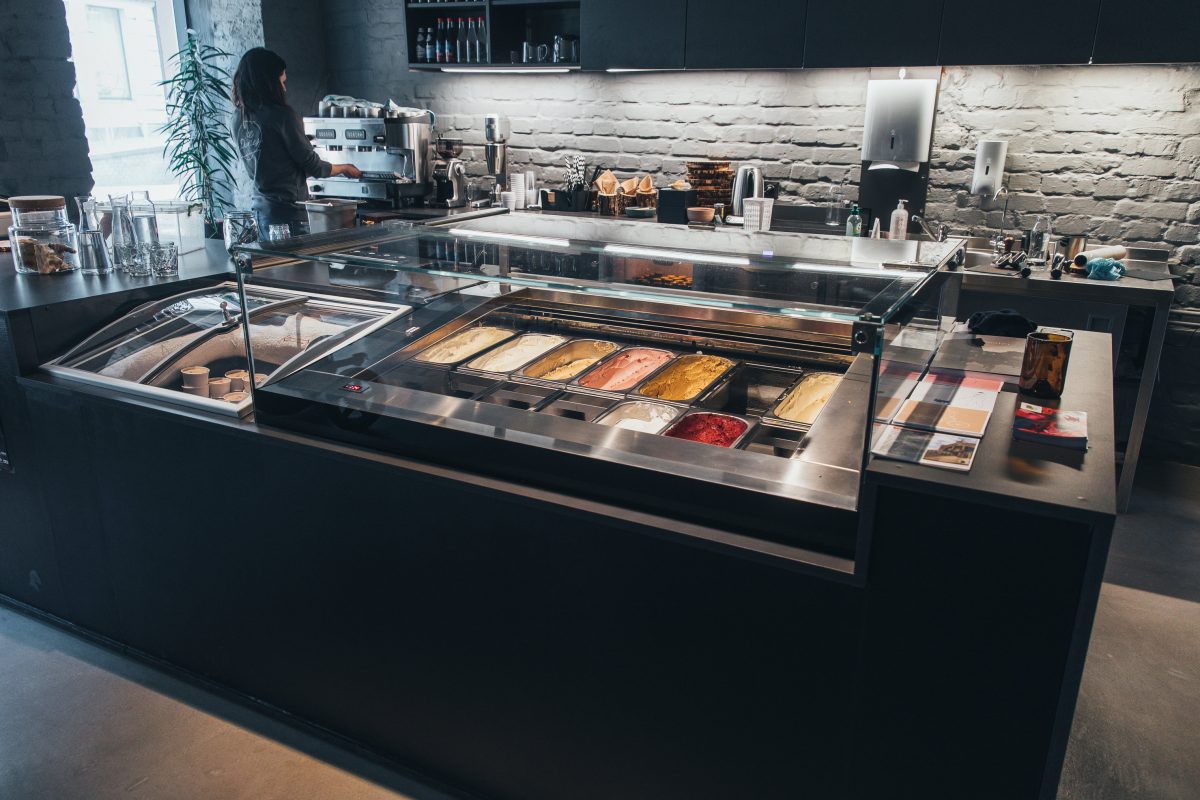 What's the difference between ice cream and gelato? Well, gelato is like an Italian cousin of ice cream, just lighter, more flavourful and less sinful calorie-wise. The texture is different too due to gelato being slowly churned, so there's less air and the whole mass is more creamy and dense.
As a result of Paulius' passion for creating unique recipes, often combined with locally-known ingredients, Ice Dunes serves over 40 flavours. The assortment ranges from somewhat classic choices like pistachio and strawberries to modern twists like vanilla and figs or sea buckthorn berries and mangos. All gelato is made with a reduced amount of sugar and without the use of synthetic colours or preservatives, so even the littlest ones are free to indulge away.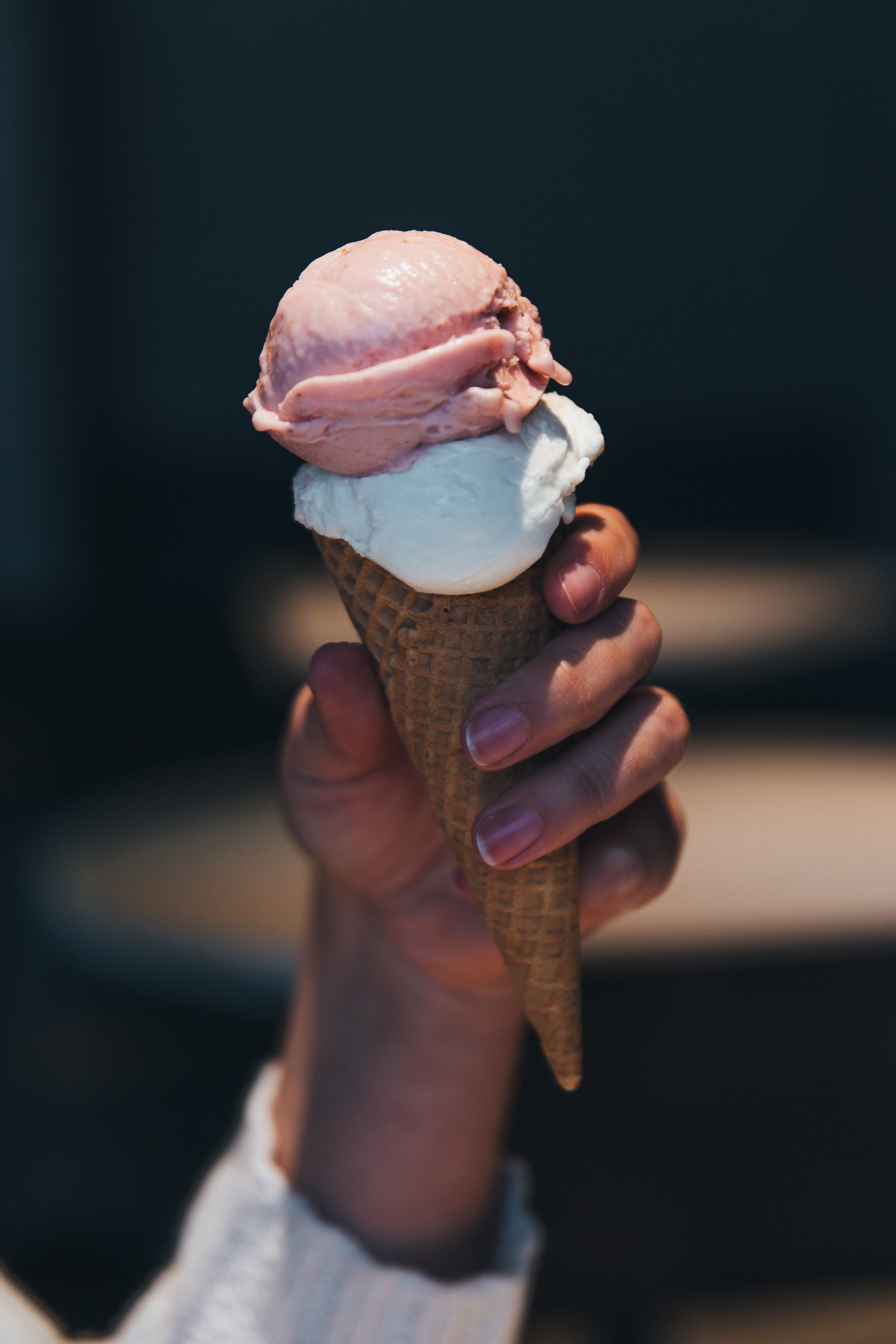 Now I have to admit, I do feel like my childhood to some extent was a lie. According to Paulius, some people in post-soviet countries still think that eating ice cream is the reason why people get a sore throat, especially in the winter season. Apparently, it's quite the opposite as you're helping your throat to adjust to cold temperatures during the chilly months which also mean that you'll be less likely to catch a cold. So if you ever feel like devouring a massive scoop of chocolate flavoured ice cream in the middle of January, no one should stop you.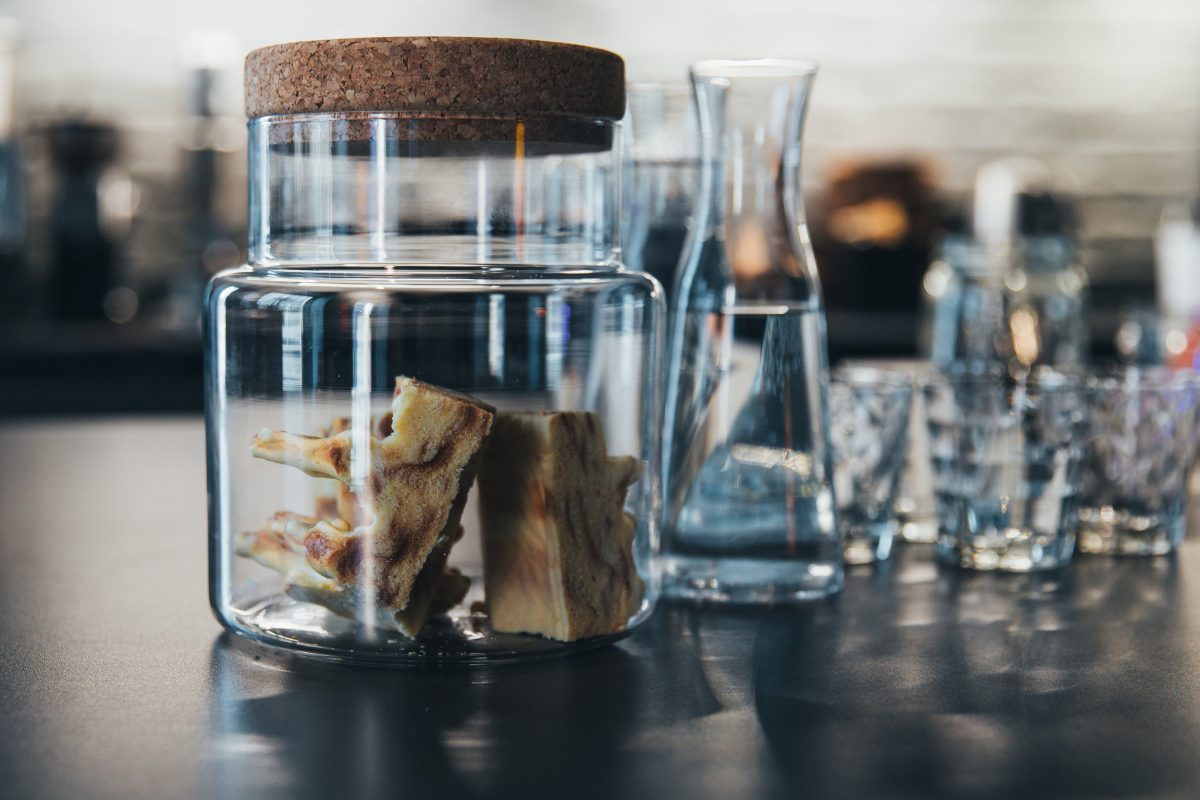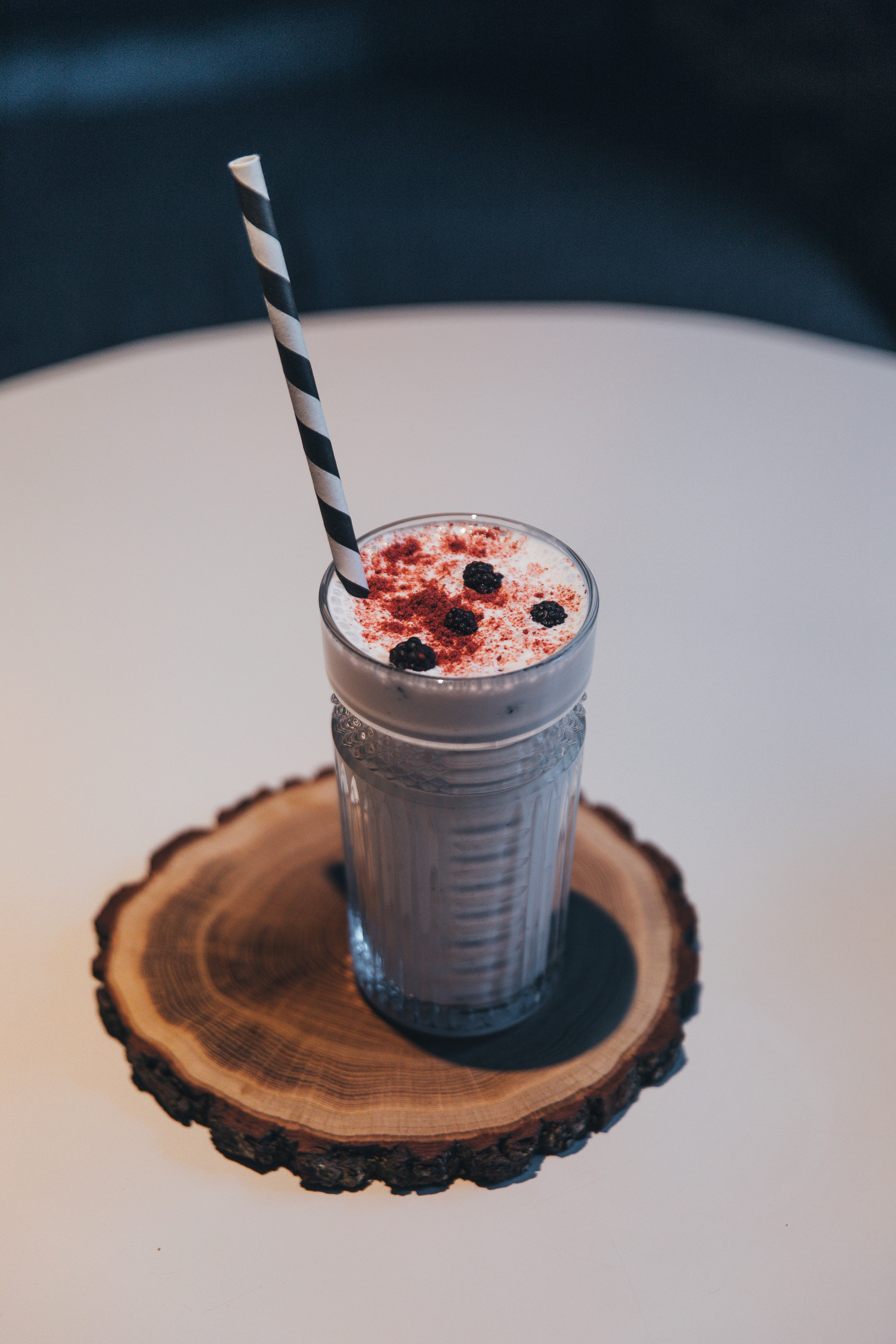 What's the verdict? With every taste of gelato, your most unforgettable summer memories revive at Ice Dunes, whether it's eating strawberries with milk at your grandmother's house or wave-hopping in Nida, you'll be able to experience it all when having a gelato-filled cone in hand.
In a nutshell
Must-try: Recommendations start from the more unique and lesser-known fig infused vanilla flavour to everyone's beloved pistachio, so pick a few to find what tastes the best for you.
Average price: 2,50-4 Euro depending on the number of flavours. Interestingly, gelato is not priced per scoop, but it's weighted instead.
Reservation: If it's a sunny Saturday or Sunday, it's worth giving a call, otherwise you should be able to find a spot.
Q&A
Vilnius Playground: What inspired you to open a gelateria like Ice Dunes?
Paulius: I like to say that it started with an immense love for people and nature's wonders. These elements are notable everywhere at Ice Dunes, from the brand name and how the concept was born to the venue and its vibe.
An interesting fact is that Nida is the birthplace of Ice Dunes, hence the name. Whether the seashore sand dunes look like ice cream, or ice cream reminds you of dune shapes, it all depends on one's imagination.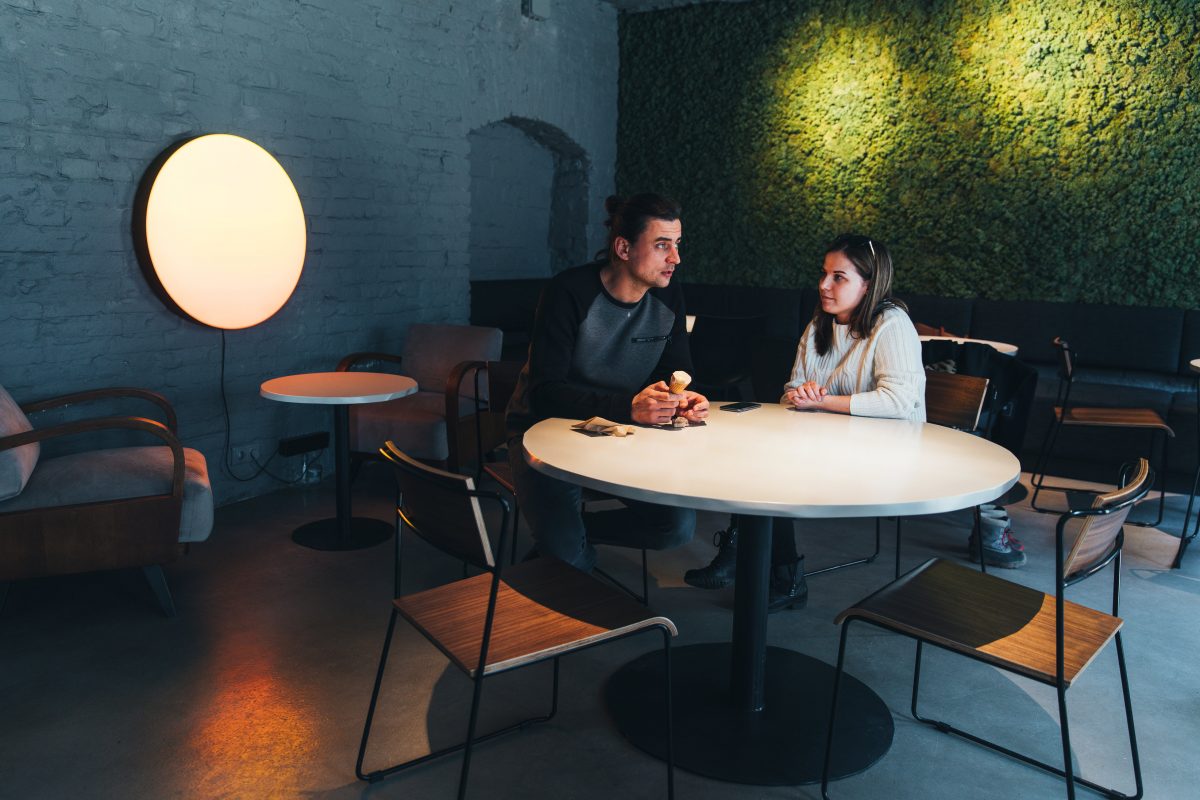 The coastal town was also the inspiration behind the nature-themed interior. While there, pay attention to the décor comprising of nature's elements—the sun, sea, dunes and forrest—beautifully presented in unison.
Counterintuitively, winter was another reason for opening a gelato boutique. I wanted to show people that summer is not the only time when you can enjoy ice cream, you can have it every single day.
Somewhat surprisingly I never liked ice cream. Maybe it's because I never found the type of ice cream that was truly tasty? For that same reason, I initially created ice cream flavours for myself and my kids.
VP: Whether it's an emotion or experience, what do you wish that every customer would bring with them after dining at your restaurant?
P: The experience we want to create is not solely based on the product. Rather, it's about developing a certain nostalgic yet heartwarming feeling of bringing back our customers to those warm summer days holidays that they're longing for during the rest of the year. That's why we tend to create bold and distinctive flavours so that with your favourite gelato, you'd be instantly taken back to your favourite memory.
It's about developing a certain nostalgic yet heartwarming feeling of bringing back our customers to those warm summer days holidays that they're longing for during the rest of the year. 
Part of the experience is also the little zen-like oasis that we've created at Ice Dunes. If you ever come here on an early morning, being surrounded by nature like elements and all-embracing tranquillity, sometimes the world behind the glass seems like a movie—people and cars rushing by—and you're capturing the blissful moment of enjoying a cup of coffee and favourite gelato.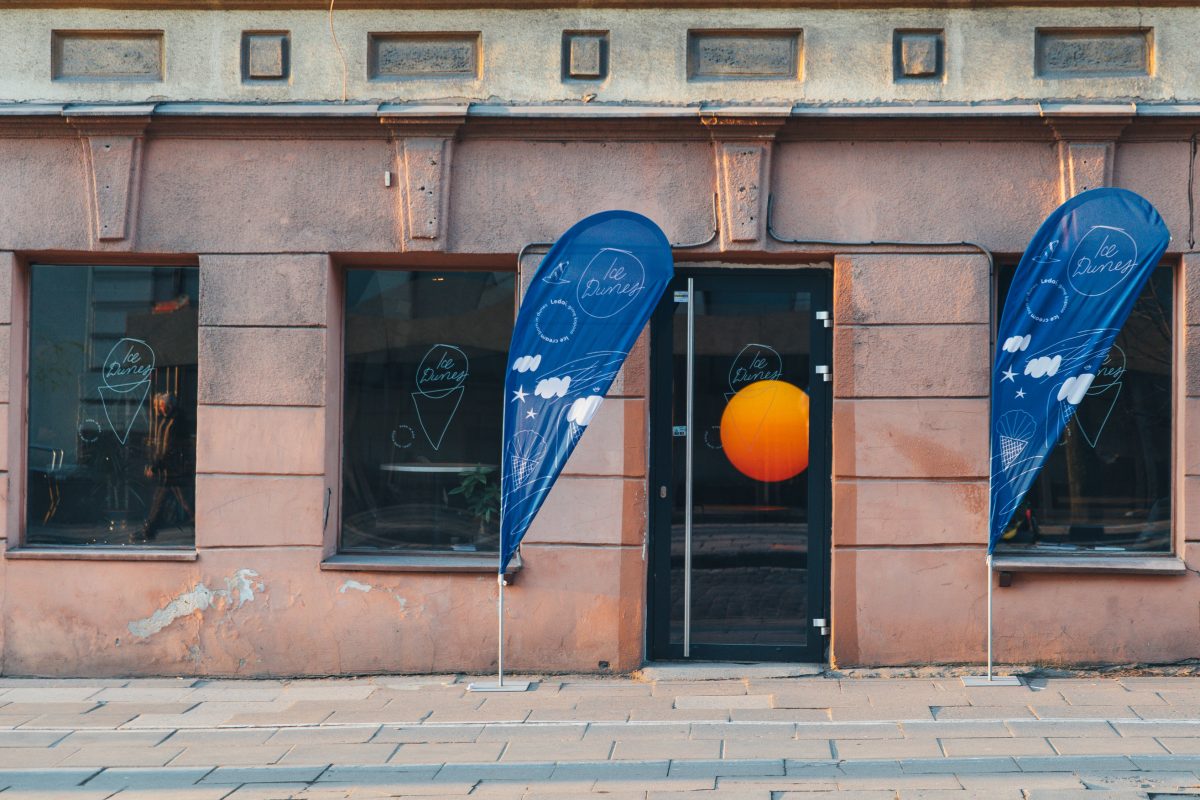 VP: Thank you Gabija and Paulius for warmly welcoming us into your cosy and delicious oasis after a long day at work. Good luck with expanding Ice Dunes!
P.S. If you love the gorgeous imagery, have a sneak peek to see what our photographer is up to on Instagram.