Let's get one thing straight—there aren't many music clubs in Vilnius that attract big names or places where you can grab a drink and listen to live performances within a cosy bar setting.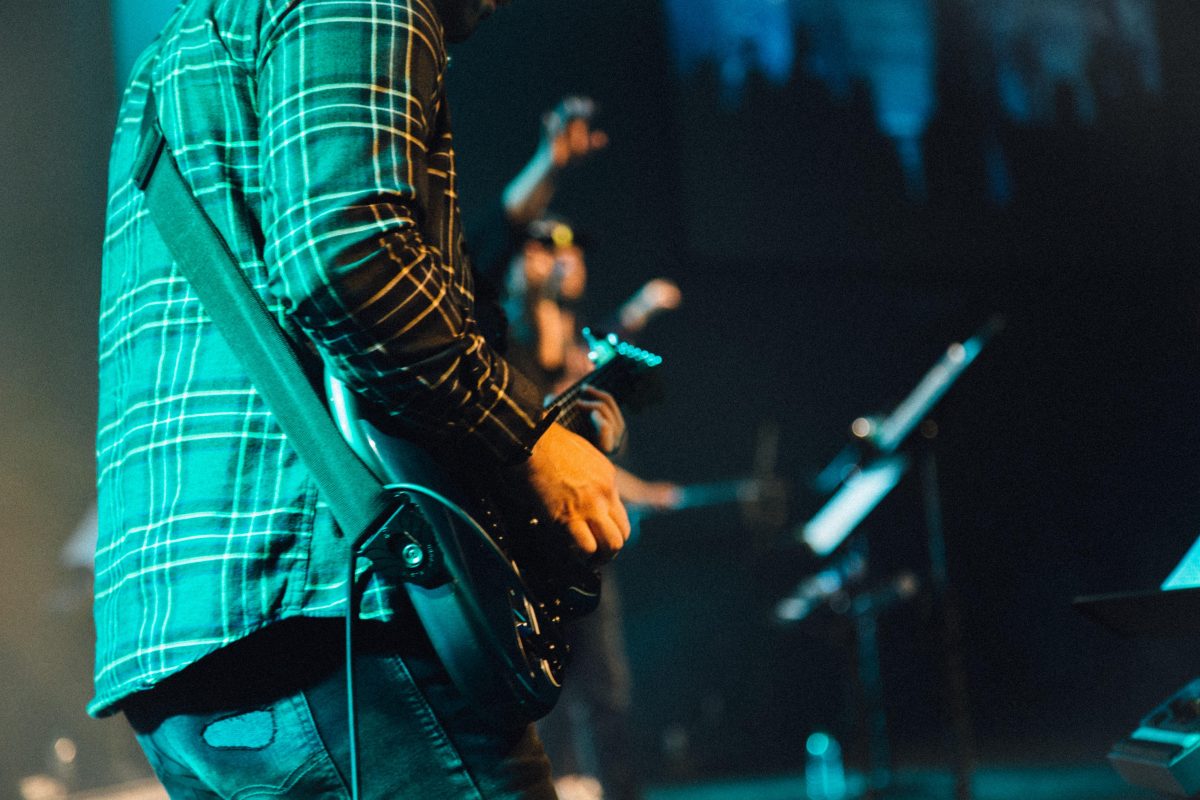 While looking for a place that hits the perfect spot in terms of musicians and the overall ambience—not too mainstream and too niche—I've rediscovered a live music club called Tamsta.
Opened in 2005, Tamsta was initially known as the hub of rock music. In the recent years, the venue has grown significantly and has staged a variety of genres. Performances vary from newly discovered artists and improvisation acts to domestically and internationally acclaimed names. To this day, Tamsta continues to be an intimate and welcoming space for artists and listeners of all kinds.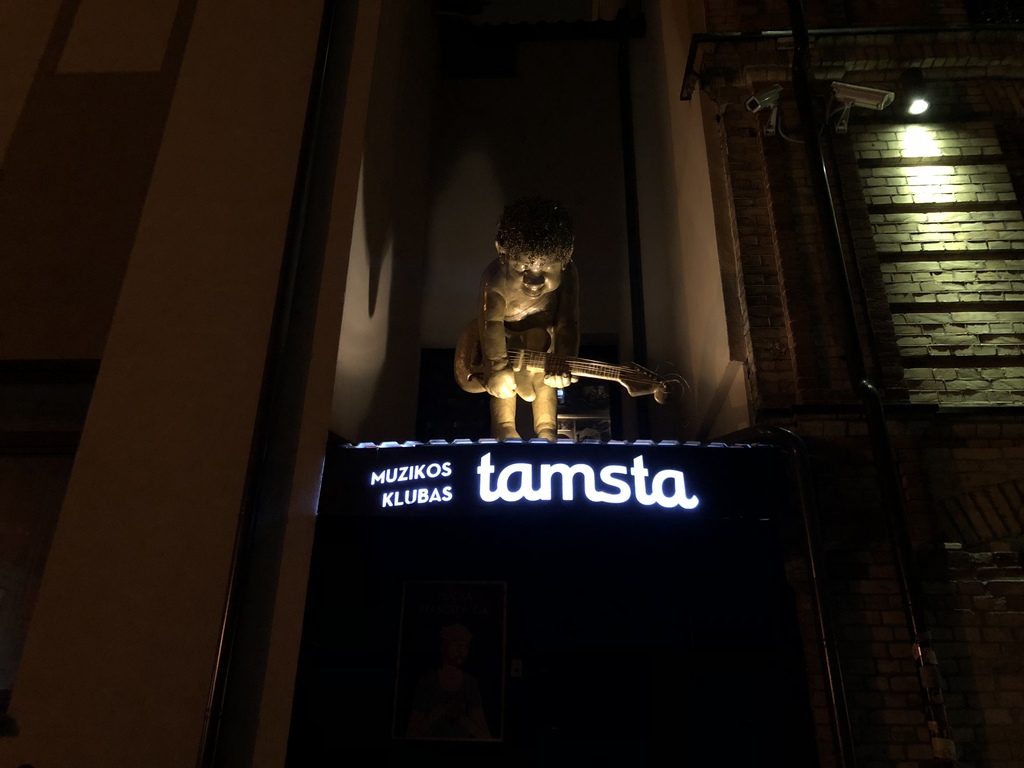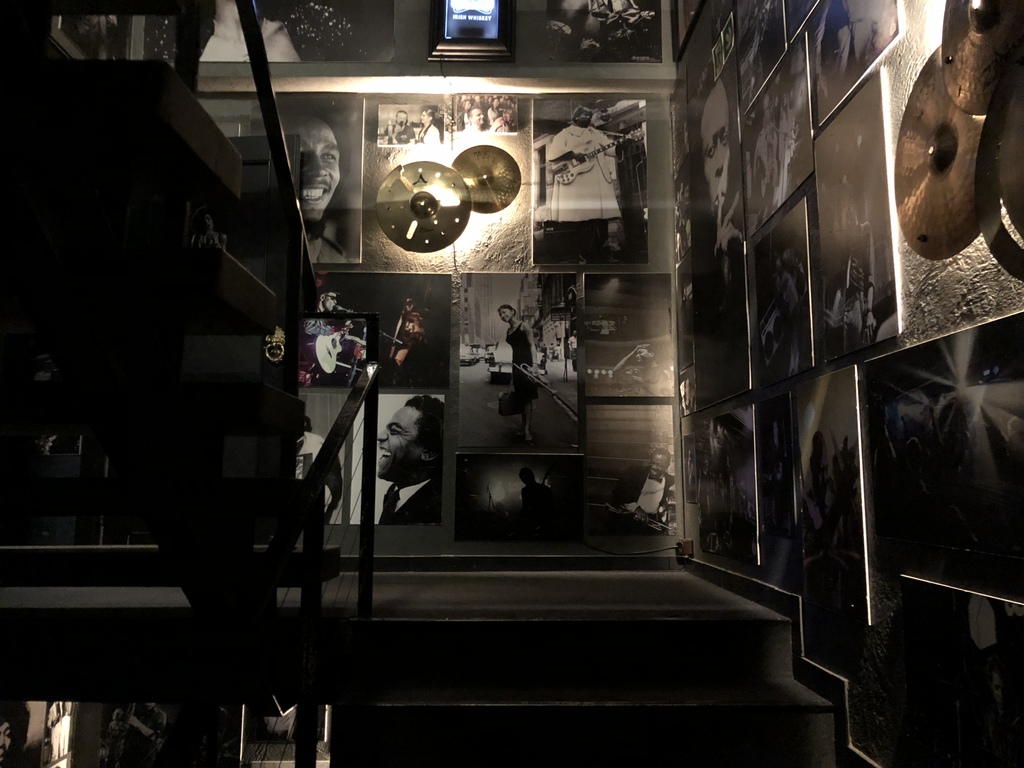 Last year I saw artists such as Saules Kliošas, Kings of Leon tribute, Shakka and Tank and the Bangas. This time, I decided to shake it up a bit by discovering some unfamiliar (to me) Lithuanian artists, and one of the first events that popped on my screen was the launch of Jarutis' new album at Tamsta.
Even though his music is usually not my cup of tea, it still had passed my Spotify trial, so within minutes I purchased two tickets to the event. What's worth mentioning is the price. I got the tickets for 15 euro each, which was pretty cheap.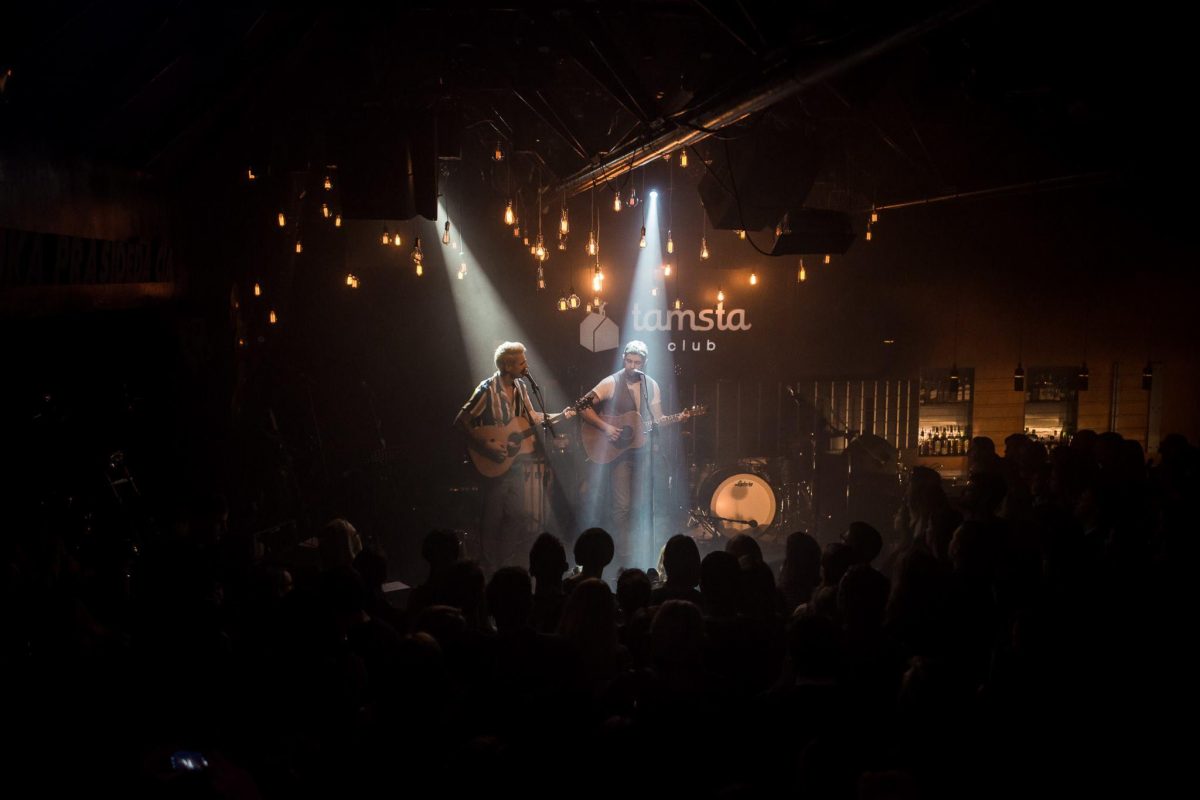 What was the music like? The melodies swayed towards mellow acoustics and silvery vocals. Jarutis' style exists somewhere in between the genres of country and pop, with some Lithuanian twang added to the lyrics.
During the concert, the lead singer, Jarutis, invited several different accompanying singers onto the stage, who had taken roles in the process of writing the album. Everyone who was on stage that evening warmly engaged with the crowd and together with Jarutis they sang different duos, which made the atmosphere inclusive and dynamic.
For for this particular event, if you wanted to get seated, you had to purchase an upgraded ticket, and usually the price is the same. If you do decide that you want to sit, make sure to book a table in advance because then you'll neither have to deal with the line at the bar nor you'll have to elbow others in the crowd (maybe it's only a thing among short people, who knows?). When you get table service and a secured spot, all that's left to do is to enjoy the concert and the people you're with.
Alright, now it's time for you to share. What's your favourite music club in Vilnius?