When exploring various restaurants, bars and cafés in Vilnius, often we are presented with overpompous designs or unpronounceable dishes and cocktails, which sometimes tends to feel like overwhelming noise, distracting us from what really matters.
That's why it's refreshing to see some uncomplicated concepts that simply focus on bettering their craft. 16i Kava is exactly what I have in mind. The café is a cute and no-frills spot, which gives off this urban vibe as it sits tucked away from the hustle of bustle of the city in a block of lofts.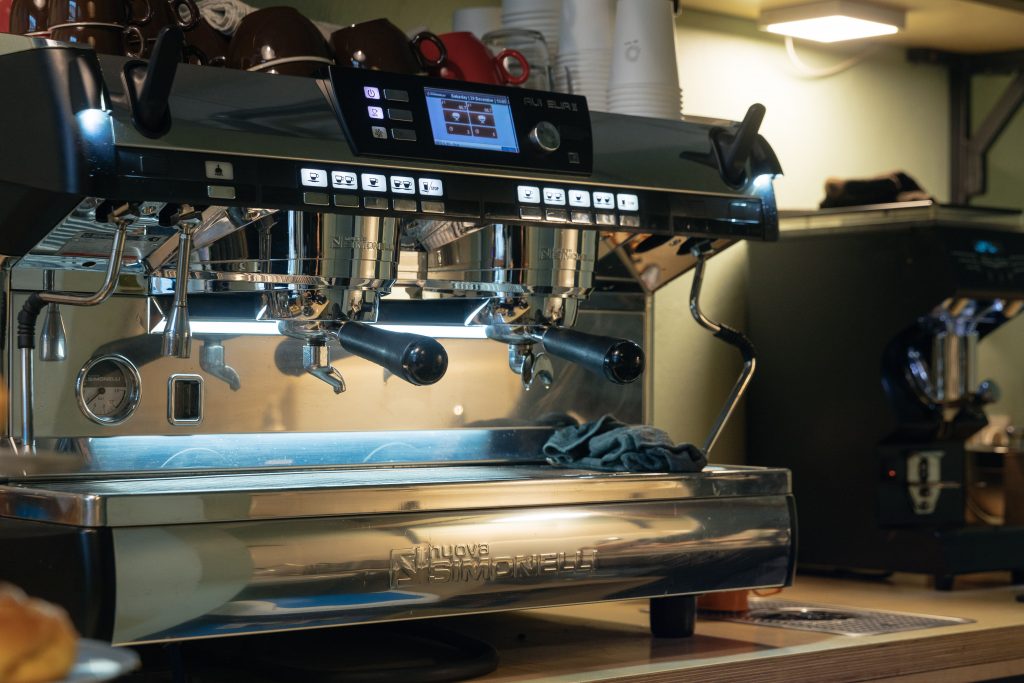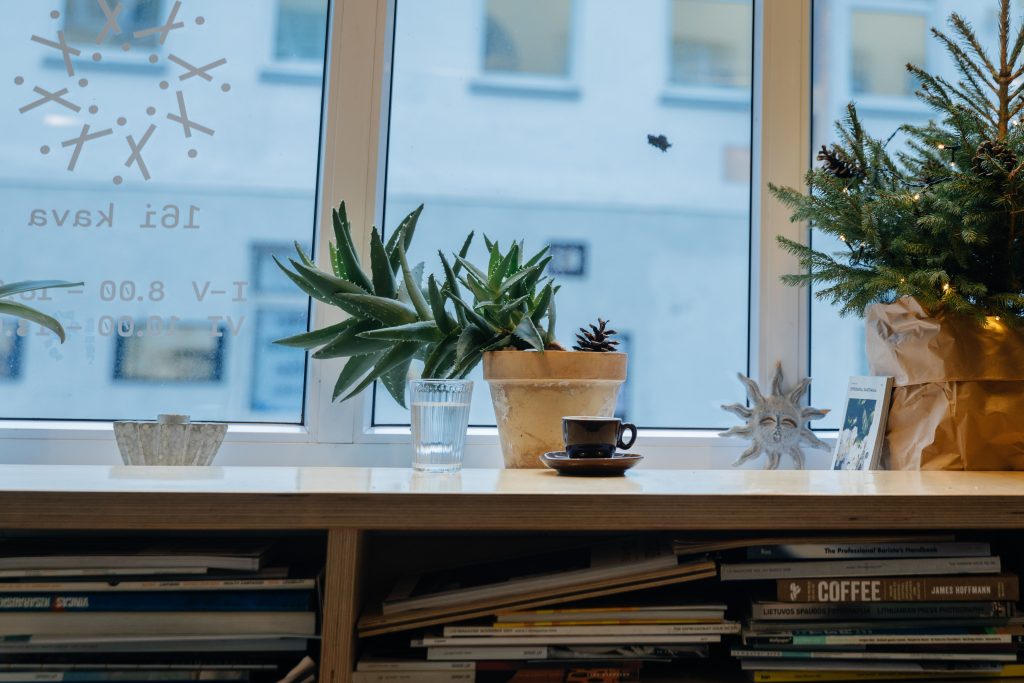 VP: What's the story behind 16i Kava?
Simona: The café has been open for a little over two years now, and it's the brainchild of four partners coming together and bringing expertise from distinct areas.
Because I lived in Sweden, I have added some influence to the overall concept, and then Ignas is our coffee expert. Andrius is excellent at crunching numbers: calculating costs and investments while Martynas is in charge of the brand identity as well as design.
Like with most things, the name came very naturally to us. 16i Kava is established in an area surrounded by lofts, and they have a particular marking system of numbers and letters. The building number where the café is located is 16i, and this is how the name was born.
We called our café 16i Kava with the hope that people will stop by asking where to find a certain address or company. It's easy to wander around for quite a while here, especially if you've never been here before. We thought we could take the opportunity to invite the odd wanderer for a cup of quality coffee and provide them with directions if we can.
So far it has worked out well, and a very similar scenario to what we were hoping for has transpired: many of our first-time visitors are often just passing by.
VP: So what can a first-time visitor expect from 16i Kava?

Simona: We've been collaborating with the amazing coffee roaster Yallah Coffee. They have a sustainable business model: they only work with carefully selected and small farms. Yallah Coffee roast beans are single-origin and thoroughly looked after. Therefore, the coffee served at 16i Kava is particularly close to its producer.

We're the third and final step just before our customer gets to taste the coffee. The close proximity to the coffee's origin has an effect on its taste. These beans are called single origin: they are pure, without additives and only from one farm. So a guest who's not a coffee expert will certainly enjoy a tasty cup of coffee, and a connoisseur will also appreciate the quality of it.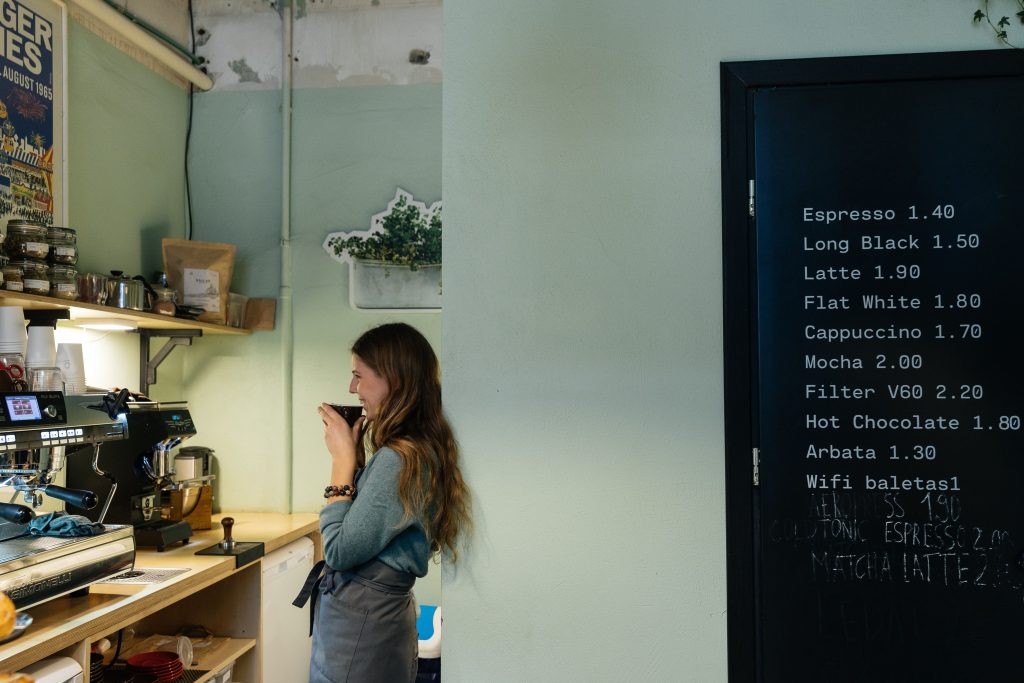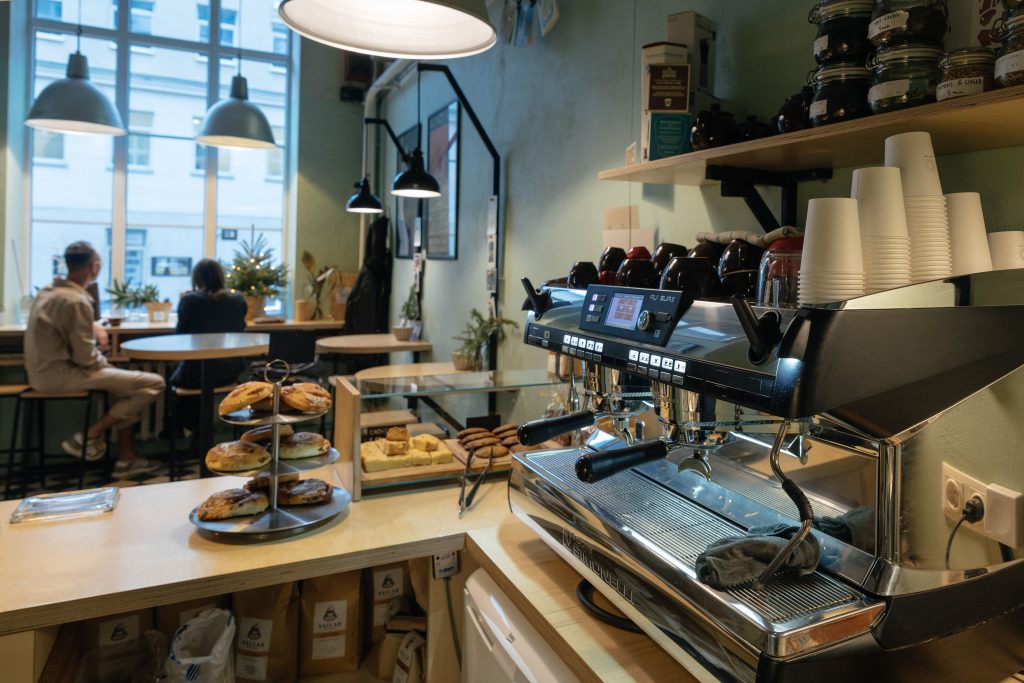 VP: How would you describe 16i Kava in three words?

Simona: Coffee, meetups and jazz music.

VP: What accomplishment are you feeling the most proud of?
Simona: We take great pride in working with our coffee roasters; they are among the best in the UK market, and we're the only ones working with their coffee beans in Lithuania. Also, we're equally as proud to see our guests coming back over and over again.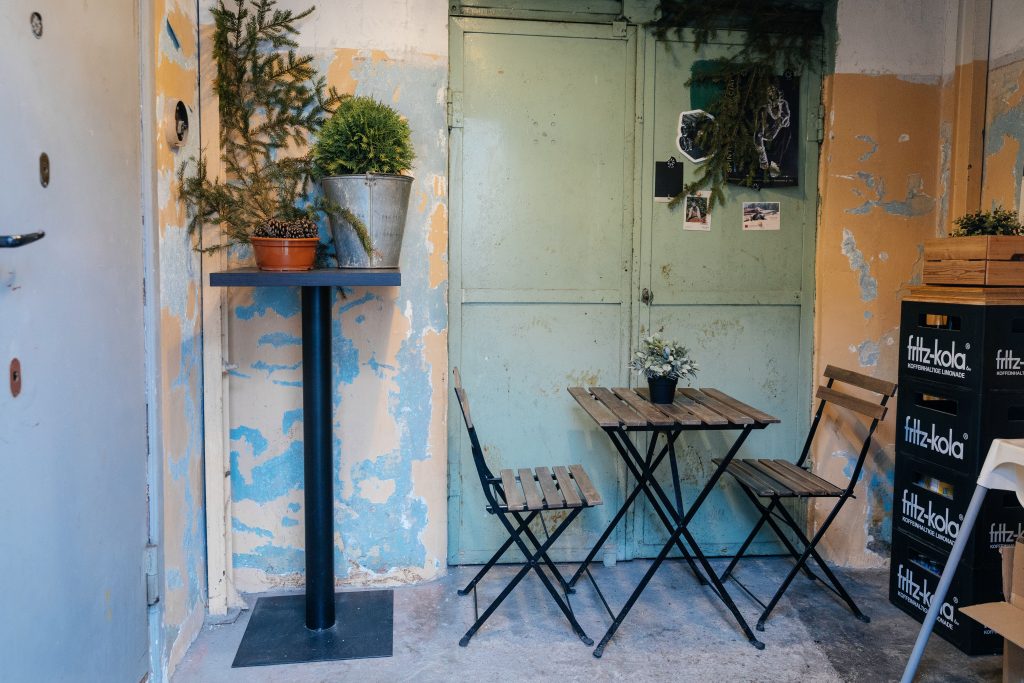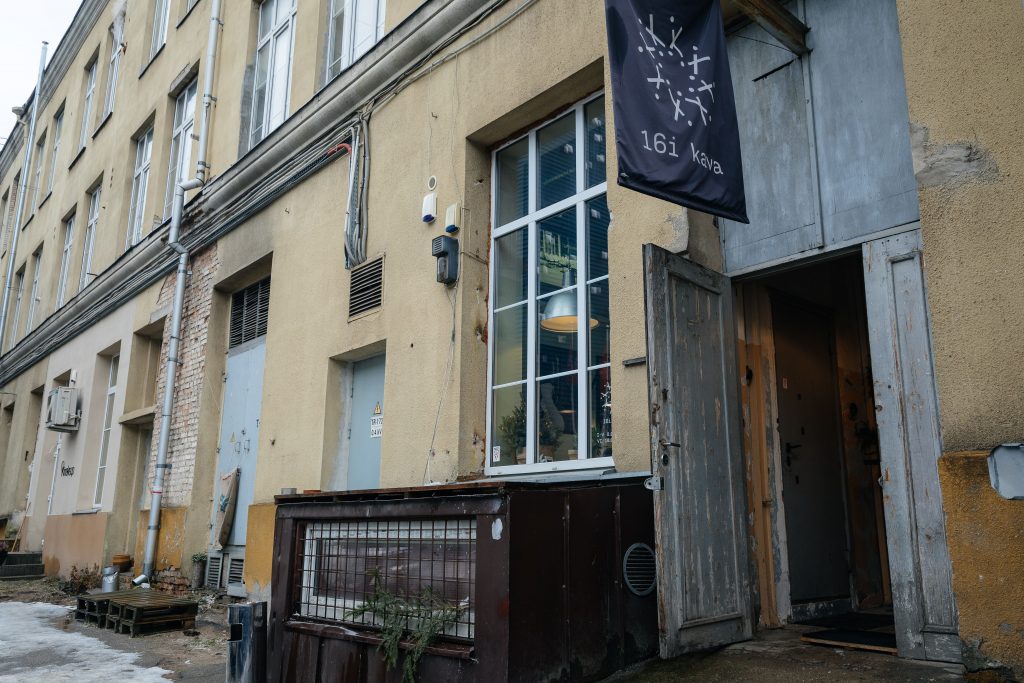 VP: What would you recommend as a must-try?
Simona: At 16i Kava there's always one sort of coffee that can be found: home coffee, which is precisely the one that is selected by our roasters. Since it's winter season, we'd suggest you get a mug of hot cocoa (that's organic, of course) or a cup of our finest tea to warm you up on a cold day.

VP: Where can we connect with you?
Simona: You can find us either on Facebook or on Instagram.
VP: Thanks, Simona and the team for introducing us to behind the scenes at 16i Kava 😉