On my way to SAULA, I asked myself at least five times, "How come I walked passed the place but never noticed it?" Located right next to the Town Hall, SAULA is a subterranean restaurant proudly inviting everyone to taste traditional Lithuanian food presented in a modern way. Oh, and I bet that now you'll be asking yourself the same question.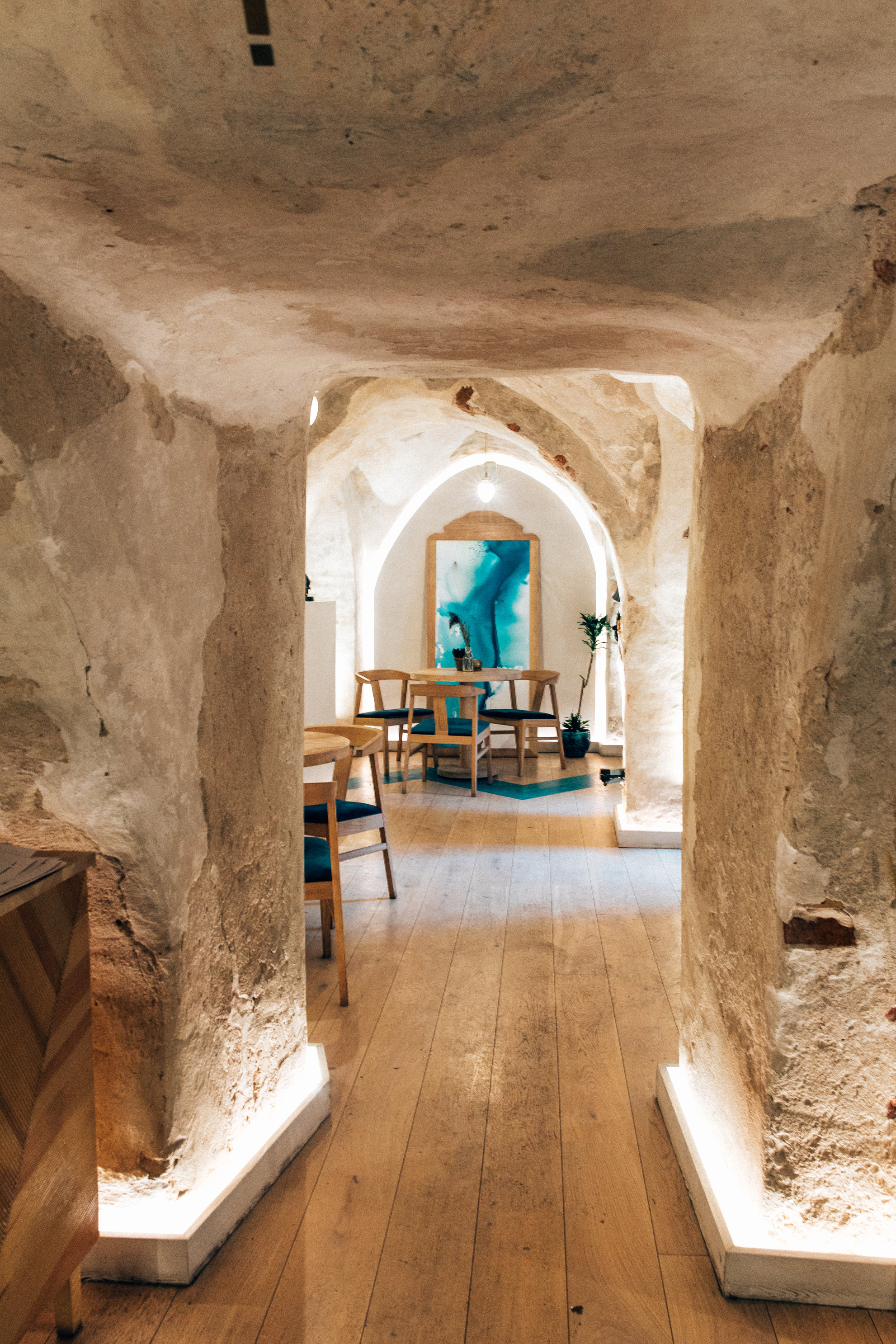 When you think of the Lithuanian food scene, you probably picture rustic decorations, waiting staff dressed in folk attire and menus containing potato or meat-based dishes. For this reason, envisioning a unique yet traditional concept for a diner is not an easy task.
The owners of the restaurant, Martina and her family, decided to be bold and take an unusual route. SAULA redefines what Lithuanian cuisine tastes like, so those who expect cepelinai and vėdarai might be slightly disappointed.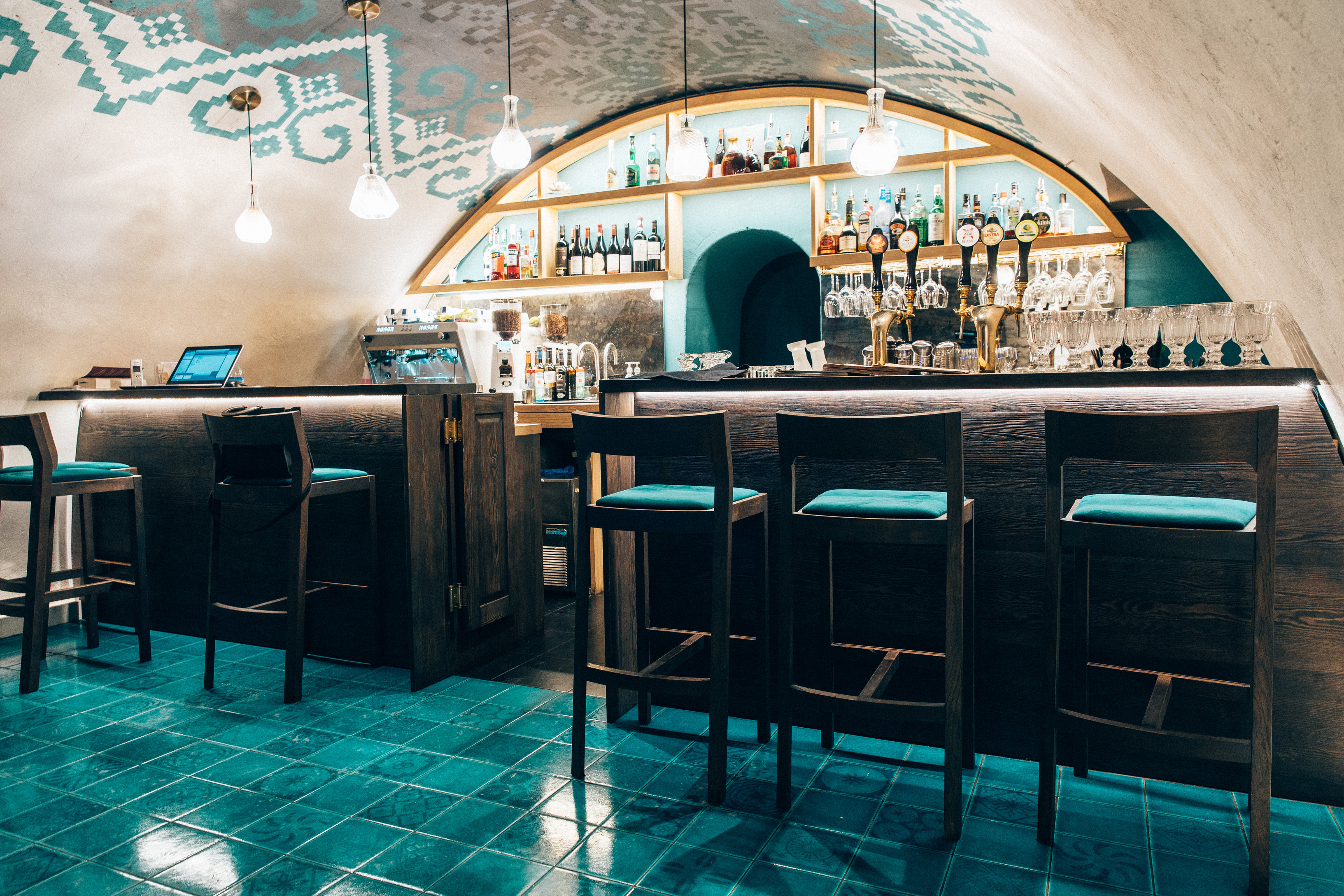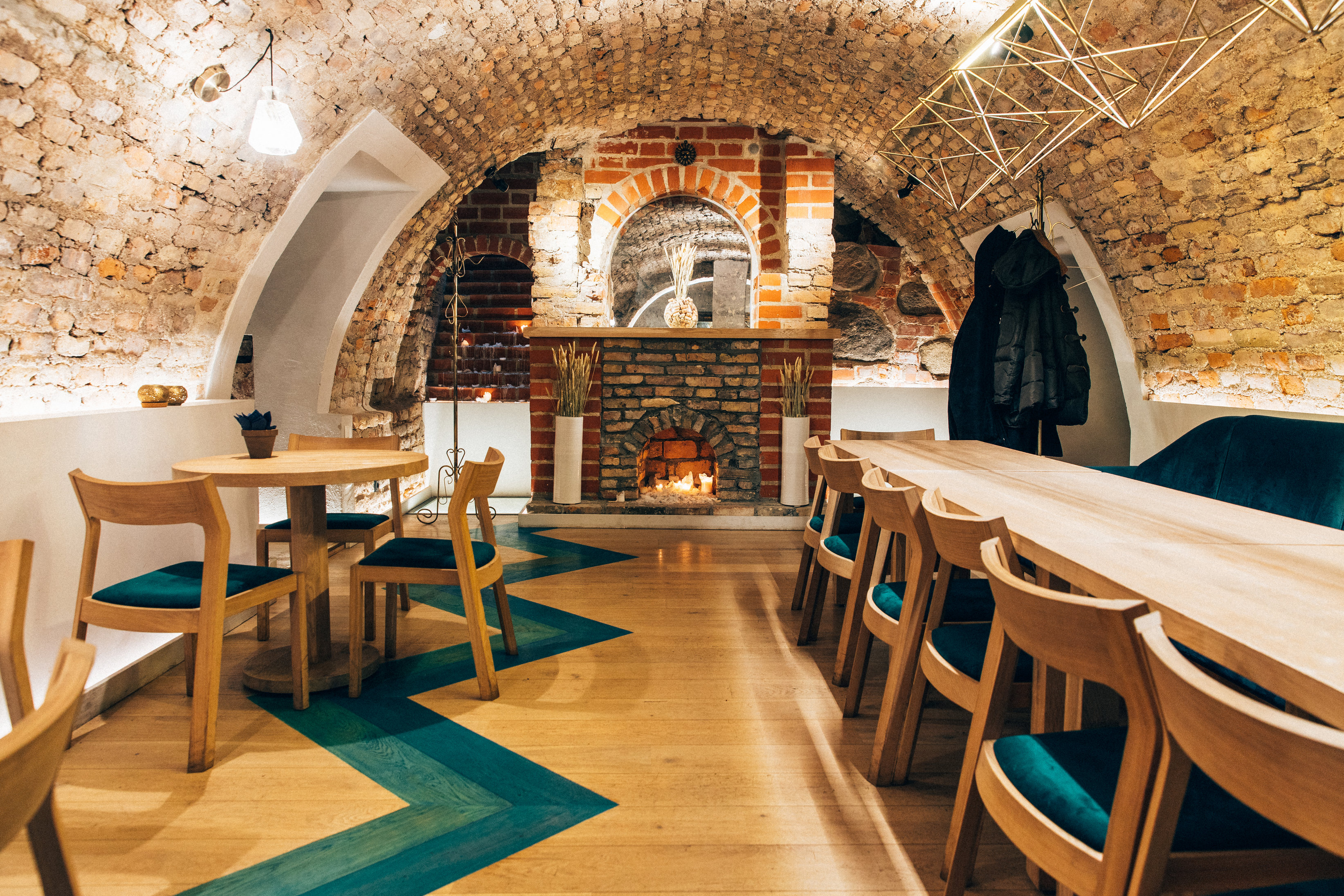 The menu is not standardly broken down to starters and main courses. Instead, it is divided into seven categories representing local farmers and their produce—such as meat, fish, or venison—as principal components around which dishes are created. To provide dynamic and fresh alternatives, every side dish is being changed depending on the season.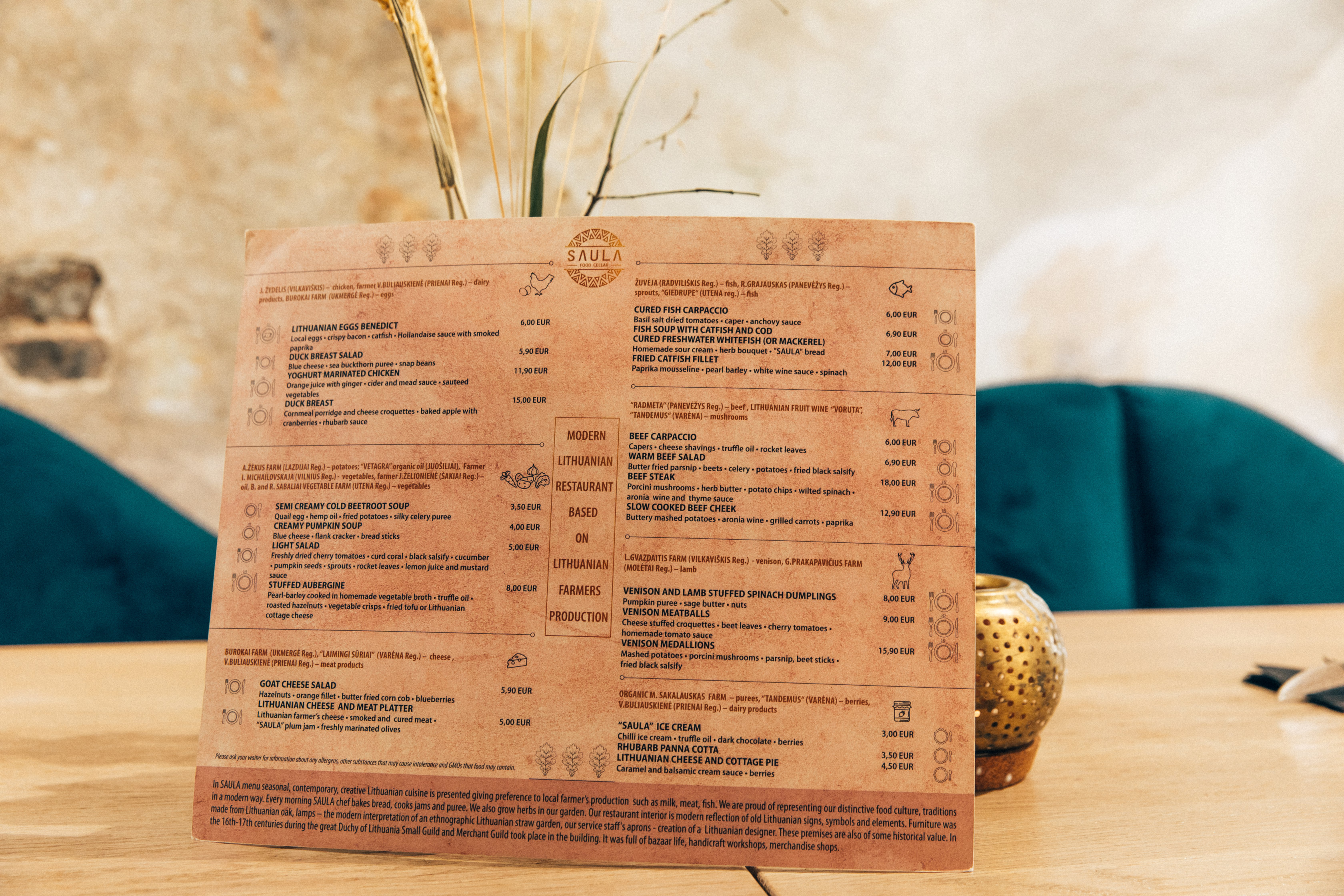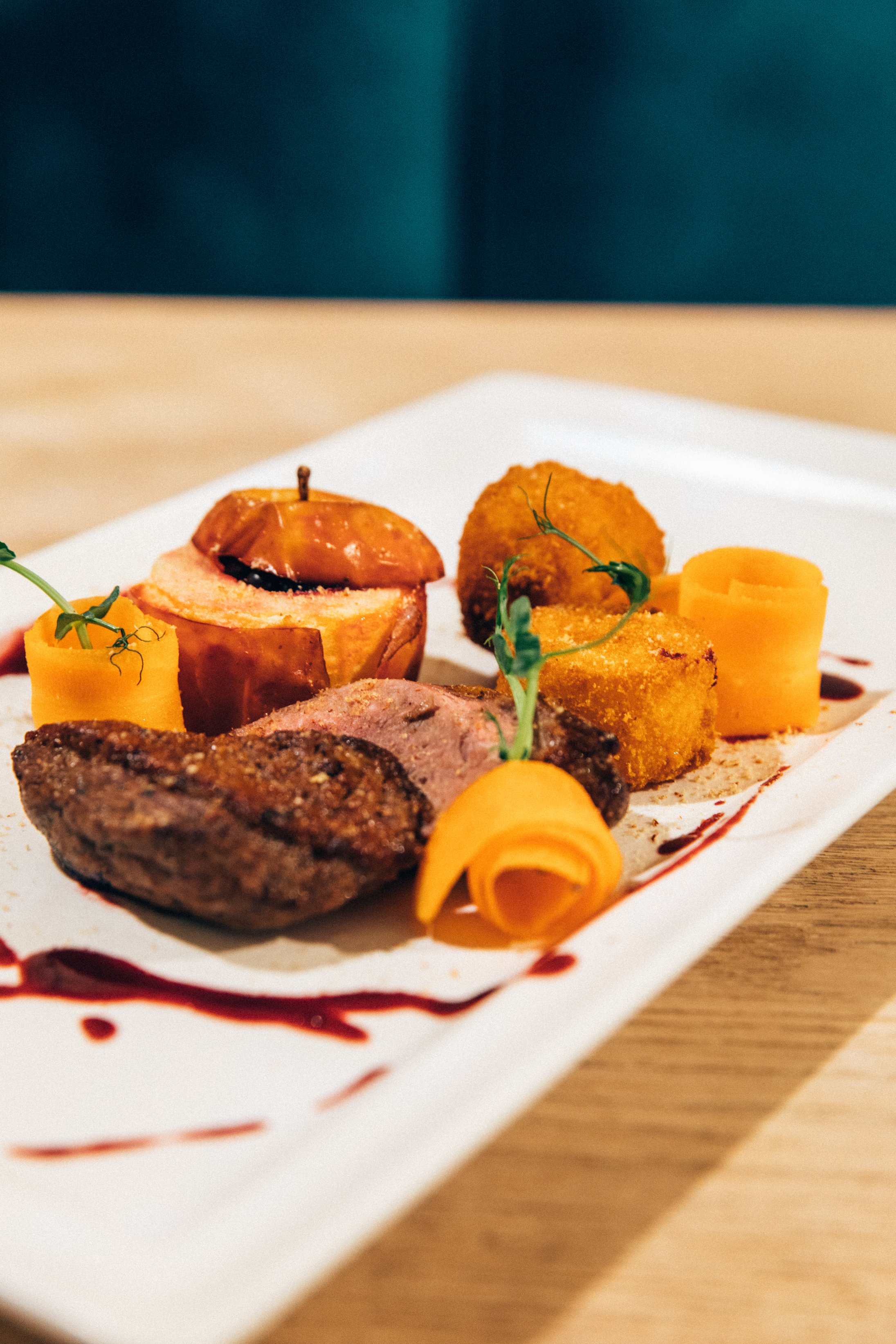 Unlike other cellar-type venues, SAULA wraps you up in warmth and brightness as soon as you step inside. Several ample and separate spaces are filled with soulful jazz music, creating the perfect ambience for a snowy day. It doesn't take long to notice that music is the only thing at the restaurant that doesn't have Lithuanian roots.  
At SAULA, the national theme is notable not only when it comes to food and local produce but also its surroundings. From the restaurant's name (which means the sun) to décor reflecting ethnic motives, the atmosphere creates an attractive interior effortlessly merging contemporary and historic times.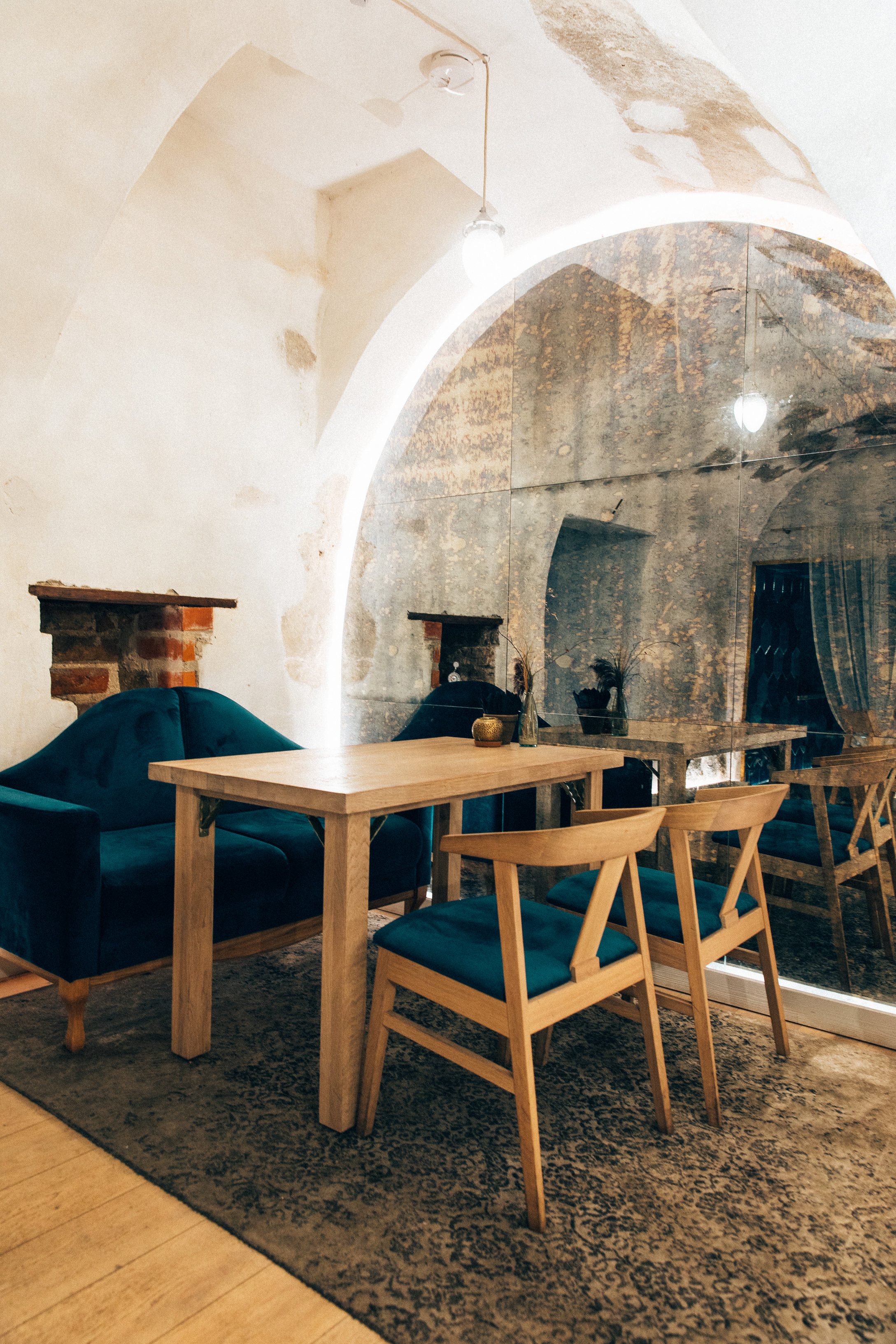 Think turquoise blue velvety sofas, exposed stone-white walls, mirror installations, oak furniture, and original frescoes dating back as early as the 16th century—it's a wonder that SAULA has been a well-kept hideaway even among locals.
In a nutshell
Must-try: Slow cooked beef cheek served with buttery mashed potatoes
Average price: Starter 5-6 Euro and a main course 12-14 Euro
Reservation: Walk-ins are accepted, but to be on the safe side, make sure to make a booking via Facebook.
Q&A
Vilnius Playground: How did the idea of a restaurant like SAULA come about?
Martina: We've been in the restaurant business since 1998. Within that time, there was a lot of experimenting and testing what works and what doesn't, so it wasn't an idée fixe or a light bulb moment, rather the idea naturally evolved, progressed and refined; the result was the type of restaurant SAULA is now.
After working with local farmers for quite some time, we saw an opportunity for a modern Lithuanian restaurant. Oddly, there are still times when the concept of SAULA is not fully understood due to a widely spread understanding of 'true' Lithuanian food as primarily consisting of dishes like cepelinai.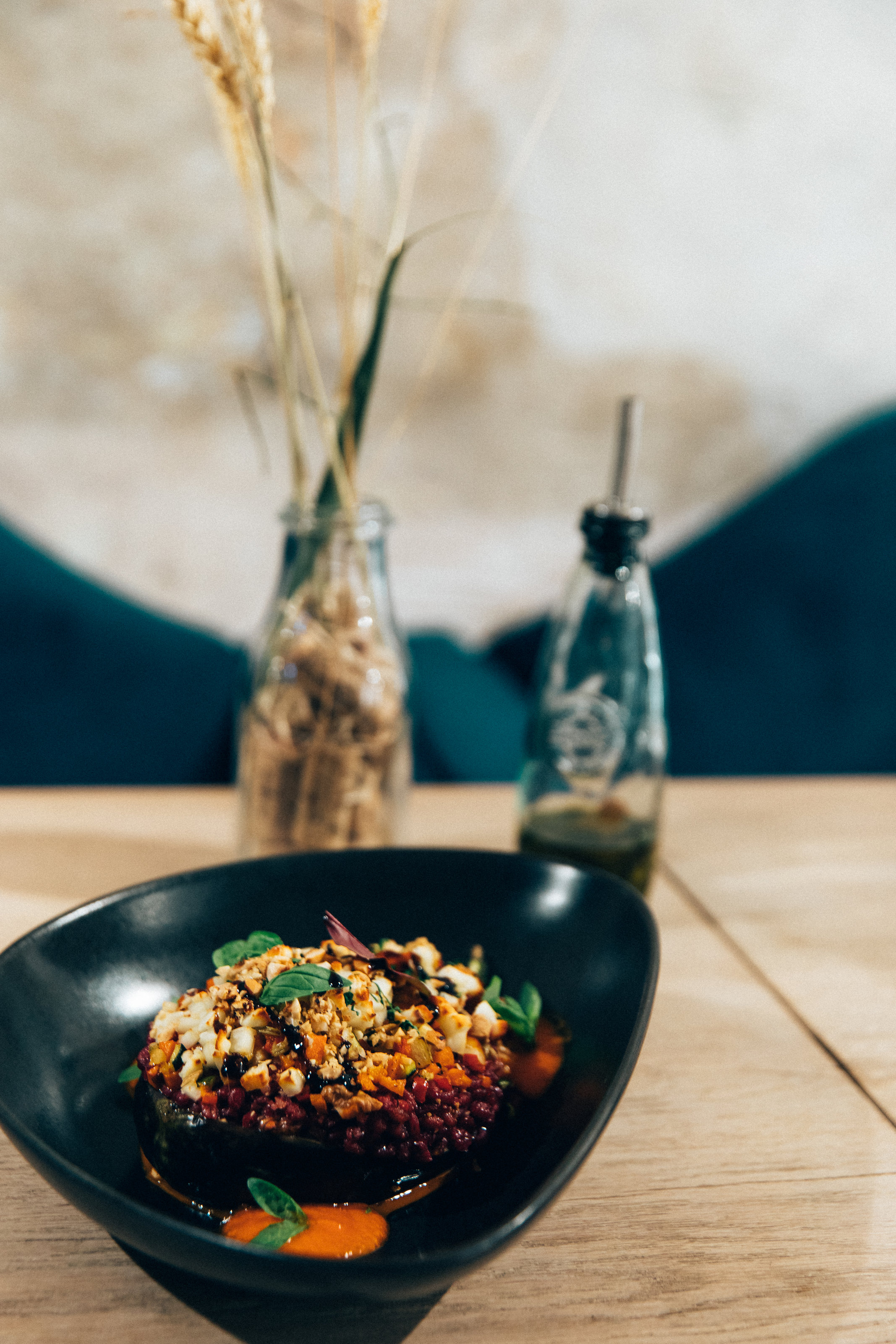 Yes, you'll find options like, for example, šaltibarščiai, but it's not about presenting traditional dishes in a familiar manner. First and foremost, SAULA is a restaurant representing regional produce and thus, the Lithuanian motif is particularly prominent through the ingredients that we use.
We've tried to ignite inner pride in our guests, by making customers aware that everything at SAULA is made in Lithuania.
VP: Is there a story behind the name SAULA?
Martina: Like most things in relation to SAULA, the name naturally came up in the process. With the brand, the aim was to be counterintuitive to what a food cellar is. For most, the venue creates a fairly negative image of the place being cold, unwelcoming and dark.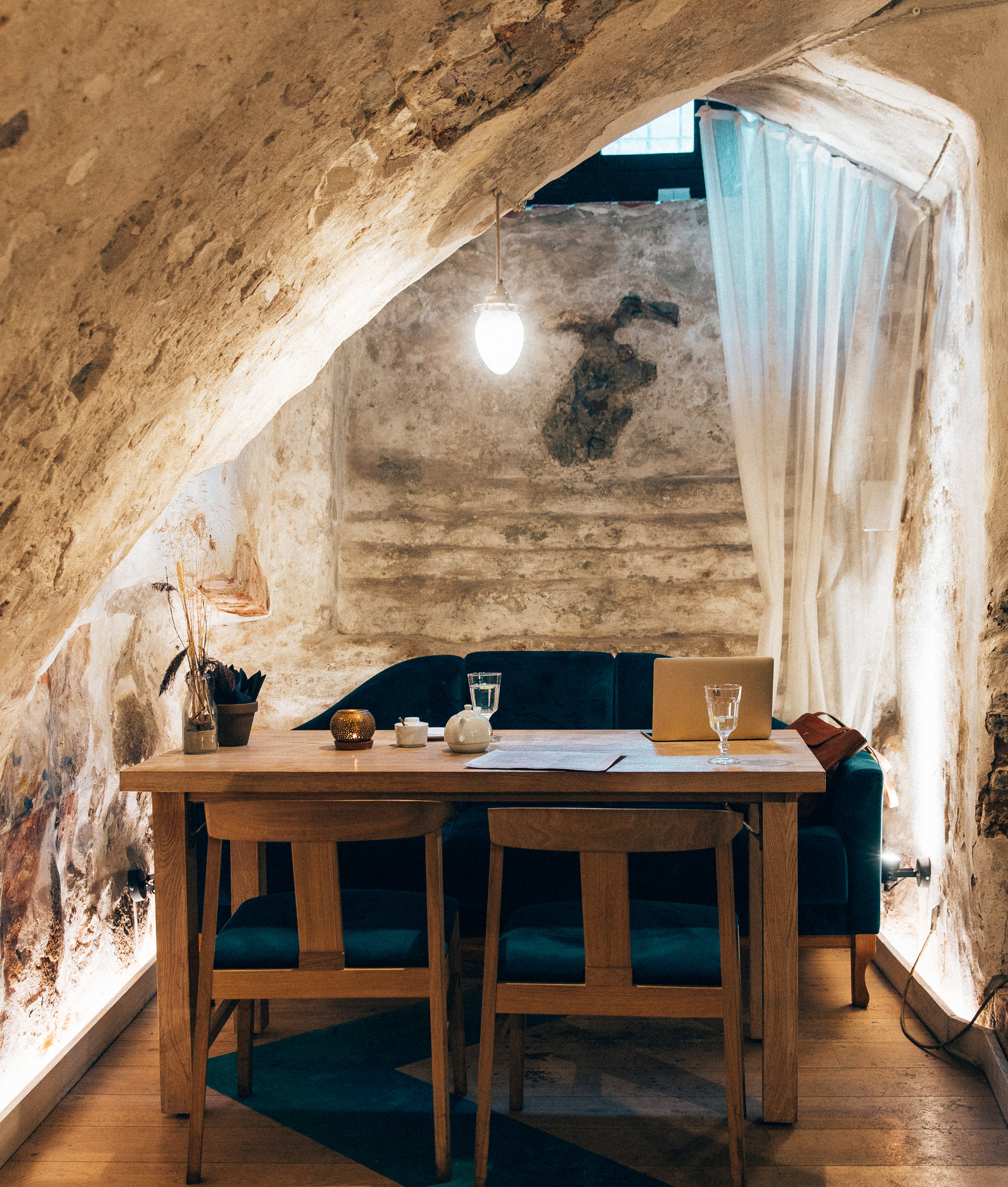 When looking for a Lithuanian origin word which would be associated with warmth and cosiness, in one of our traditional glees, we discovered saula, which was used in the older Lithuanian dialect, and perfect for the purpose.
VP: Whether it's an emotion or experience, what do you wish that every customer would bring with them after dining at your restaurant?
Martina: Based on the concept thus far, we've tried to ignite inner pride in our guests, by making customers aware that everything at SAULA is made in Lithuania. Every single detail is well-thought-out to achieve it, so that not only locals would love to come here for a meal but also foreign visitors who are interested in experiencing Lithuanian authenticity. On the whole, to propagate the idea that what's Lithuanian can be modern and gratifying too.
VP: A warm thank you to Martina for inviting us to SAULA. Keep us updated about your future plans!
Before you take off, check out LJ Photography to see what the mastermind behind the beautiful photos is currently working on.