Over the years, Užupis has become home to various establishments, such as bars, boutiques and restaurants, which possess strong and often quirky identities. Promoting strong beliefs is one of the many reasons why a relatively new restaurant called Health fits in the area so perfectly.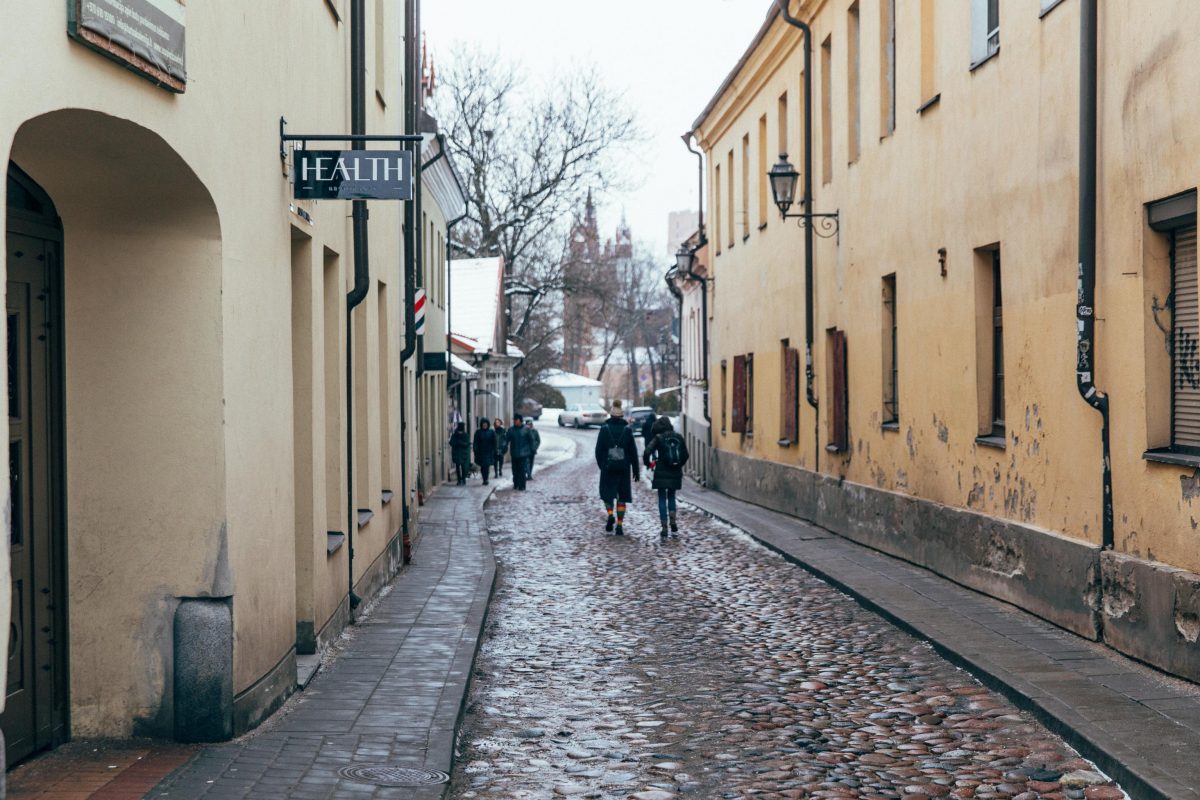 Since September the place has drawn health-conscious eaters and those in the search of novel experiences. From the very start, the founder, Audrius, and the general manager, Ineta, have been focusing on creating a cosy place where everyone's dietary requirements can be met.
At Health, you get a strong sense of inclusivity because no one is alienated here. If you're a vegan or a pescatarian, if you have to follow a strict food plan or if you are anything goes kind of foodie, there are options for all tastes on the menu.
Earthy colours and Scandinavian-like interior offer an unpretentious and soothing atmosphere. There's no formal dress code, so whether you come for a last-minute brunch after a workout or a business meeting, everyone blends in well.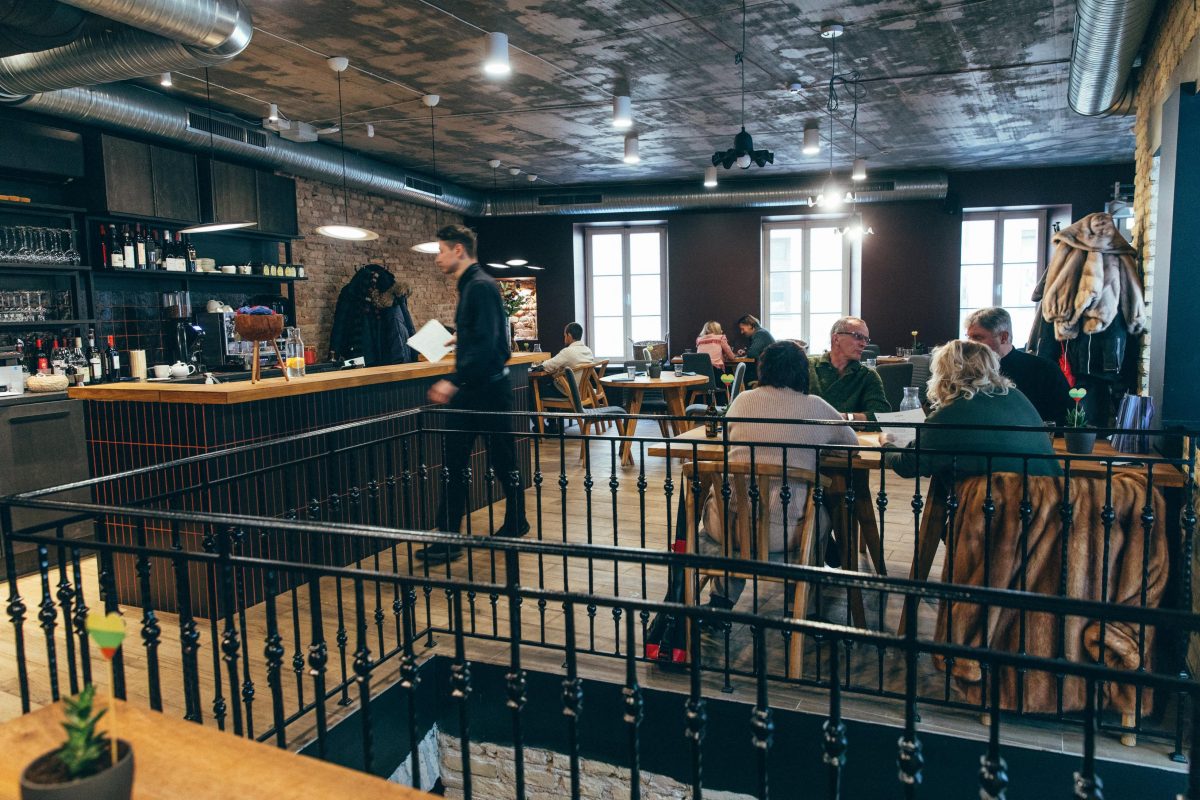 As the restaurant's name speaks for itself, every item on the menu is healthy and nutritious. The menu consists of dishes like creamy pumpkin soup, or octopus served with sweet potatoes and a smoked red wine sauce. The assortment itself is split into two menus: a standard à la carte and the susidėk pats menu, with the latter one you can decide what ingredients will be on your plate.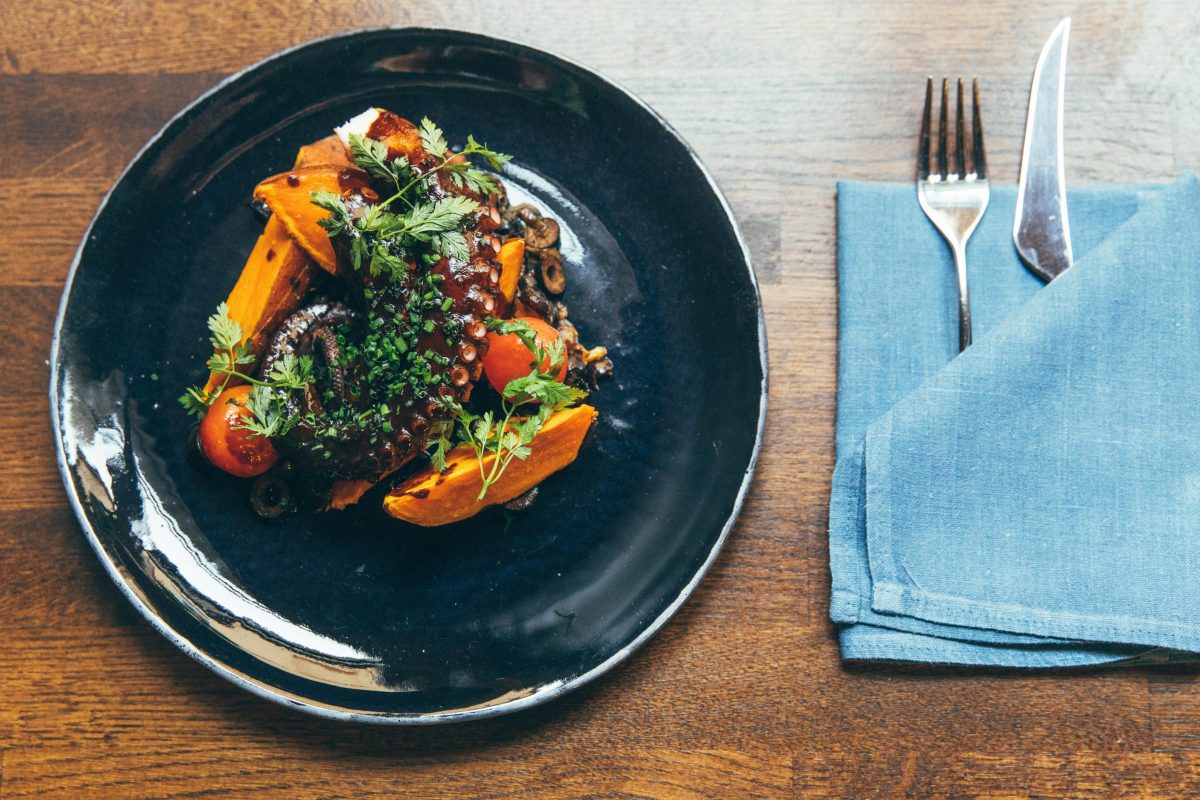 Next up, we talk to Andrius and Ineta about how the idea of Health was born and the secret behind a well-balanced meal.
In a nutshell
Must-try: Duck breast with quinoa cooked in beetroot 
Average price: Starter 6-7 Euro and a main course 14-15 Euro
Reservation: Make a reservation from Thursday to Saturday evenings, you can do that via Facebook or phone.
Q&A
Vilnius Playground: How did the idea of a restaurant like Health come about?
Audrius and Ineta: If most of your life you've been into fitness and meal preparation, you know that often it's an issue to find a place to eat. From my personal experience, there was a lack of eateries where someone with a pretty strict food regiment can enjoy themselves and order dishes corresponding to their diet.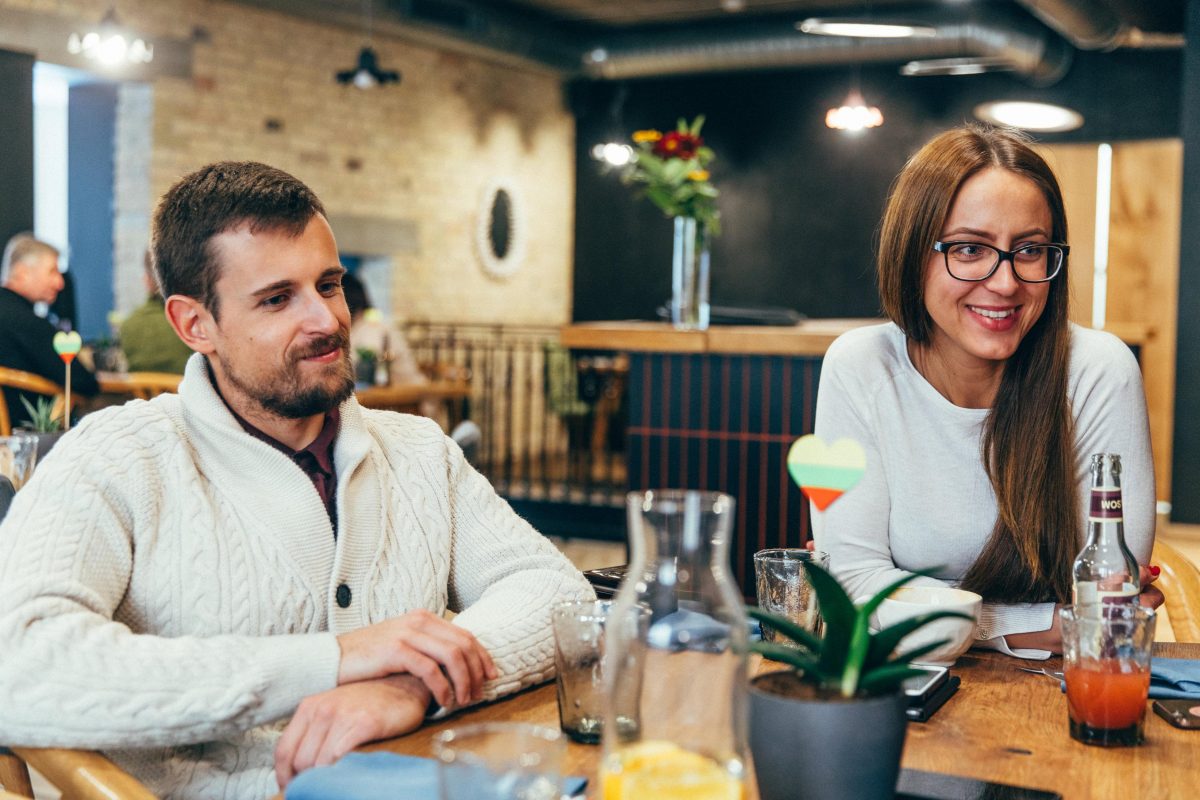 Most of the time I had to either say no to certain restaurants or figure out how a dish was prepared, ask for some ingredients to be replaced or taken out, and we all know that chefs and waiting staff are rarely happy about similar requests. Sometimes it was to the extent that I even had to take prepared meals with me instead of ordering what's on the menu.
After years went by, I kept on revisiting the idea that there's a niche for a restaurant that would resolve my problems when eating out. Also, the timing was perfect, a wave of healthy eating started to come about in Lithuania and Health restaurant finally came true.
Health is all about serving nutritious and healthy food filled with the right combination of micro and macronutrients; every dish has a carefully thought-through ratio of carbohydrates, fat and proteins. This also means we don't use sugar or butter, and we use alternatives like, let's say, avocado oil or stevia instead.
How do you know that you've just eaten a well-balanced meal? You cannot mistake the feeling that follows after a healthy meal. Nothing beats that energetic, satisfied and not sluggish post meal buzz.
How do you know that you've just eaten a well-balanced meal? You cannot mistake the feeling that follows after a healthy meal. Nothing beats that energetic, satisfied and not sluggish post meal buzz.
The menu itself has been divided into two parts: à la carte and susidėk pats (i.e. put your dish together). À la carte was the creation of joint efforts of Audrius and the head chef. Audrius is responsible for ensuring that the dish is packed with all the right elements; meanwhile the chef takes care of its visual presentation and, of course, delicious flavours.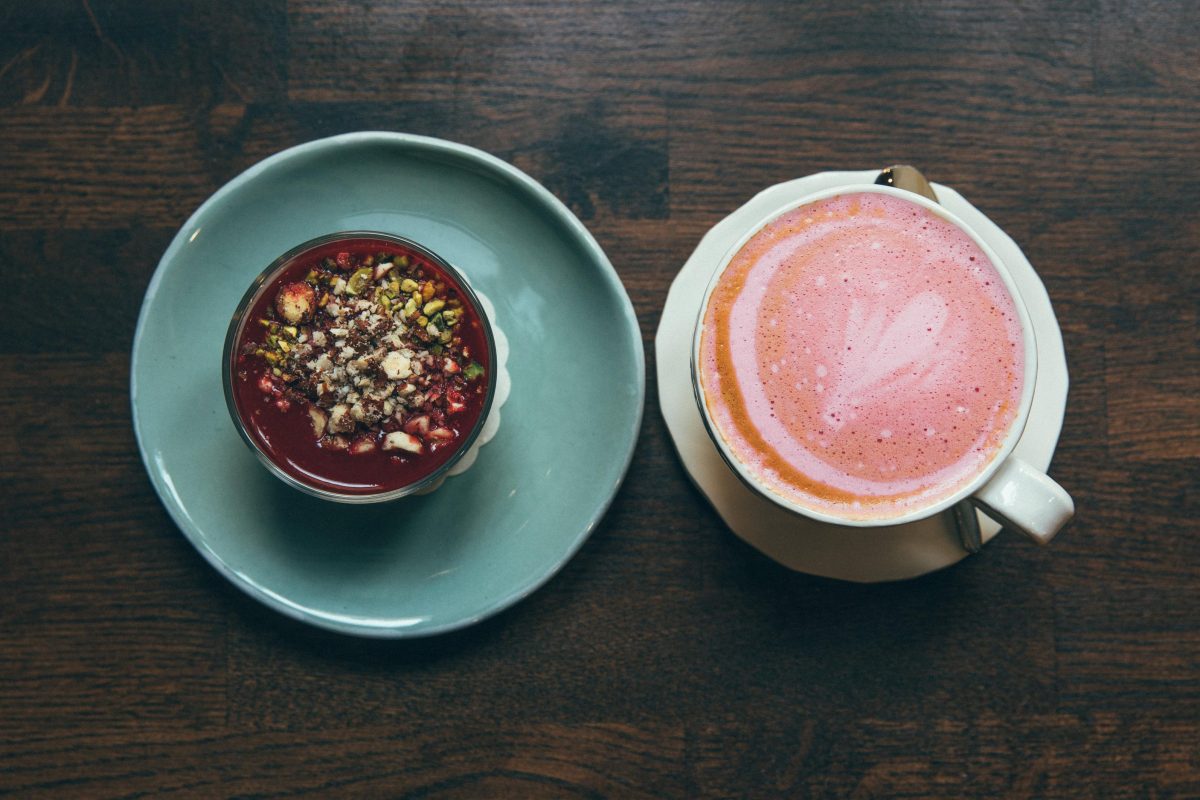 À la carte is for those guests who want to take the standard path and choose right off the card. Whereas susidėk pats is more popular among sportsmen and diet-oriented customers, who prefer ordering precisely what they want and the way they want it. For example, you can choose 100 grams of your preferred fish, add some rice, veggies, avocados, and it all be served as a dish from the à la carte menu, just with your own twist.
The intention behind the food served at Health is to break preconceived notions and prove that healthy food can also be flavoursome, aesthetically pleasing as well as nutritious. In other words, choosing healthy doesn't mean that you'll be eating only overcooked, tasteless chicken and rice.
VP: How would you describe Health in three words?
A&I: Healthy, simple and unpretentious.
VP: Whether it's an emotion or experience, what do you wish that every customer would bring with them after dining at your restaurant?
A&I: To shift the widely held perception that healthy food is tasteless and boring. Through the food that we serve we would like to open peoples minds a little more. And of course this aim is followed by the wish that guests will come back to the restaurant and repeat the experience.
VP: Your top three places to eat are…
A&I: Onorė (in Palanga), Monai (in Klaipėda) and Stebuklai (in Vilnius).
VP: A huge thank you to the Health team for sharing their story and insights. Looking forward to trying out your new menu in spring!
Bonus suggestion: All photos are courtesy of Lukas Juzenas. Visit LJ Photography to admire some of his work.